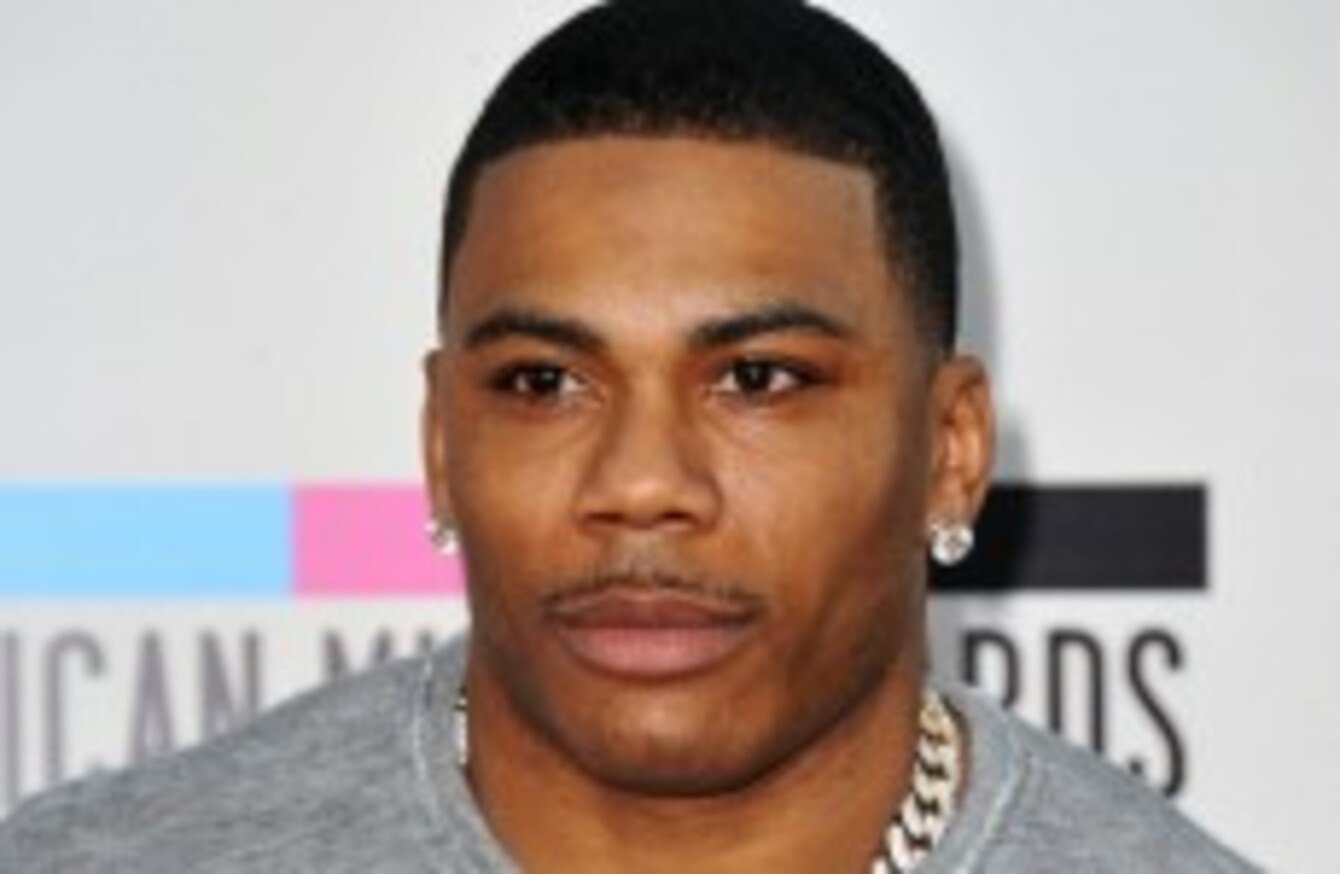 Nelly pictured in 2013
Image: AP/Press Association Images
Nelly pictured in 2013
Image: AP/Press Association Images
HIP HOP ARTIST Nelly (40) was arrested yesterday morning on drug charges in Tennessee, after a state trooper smelled marijuana on his bus.
A statement said that a Tennessee state trooper arrested Nelly – whose real name is Cornell Hayes – on felony drug charges in Putnam County at about 9.20am.
Nelly is best known for tracks like Country Grammar, which shot him to fame in 2000.
Trooper Michael Loftis stopped a coach bus for failure to display a US Department of Transportation and International Fuel Tax Association sticker.
Loftis planned to inspect the bus, when he "noticed an odour of marijuana emitting from the vehicle".
A search of the bus led him to the sleeper area, where he found five "coloured crystal-type rocks" that tested positive for methamphetamine, as well as a small amount of marjiuana and drug paraphernalia.
They also found around 100 small Ziploc bags "that are commonly associated with the sale of narcotics", and numerous handguns including a gold-plated 50-calibre Desert Eagle pistol, a 45-calibre Tarus pistol, and a 500 magnum Smith and Wesson.
There were six people on the bus, one of whom was charged after being found in possession of a handgun.
Nelly was charged with felony possession of drugs, simple possession of marijuana and possession of drug paraphernalia.