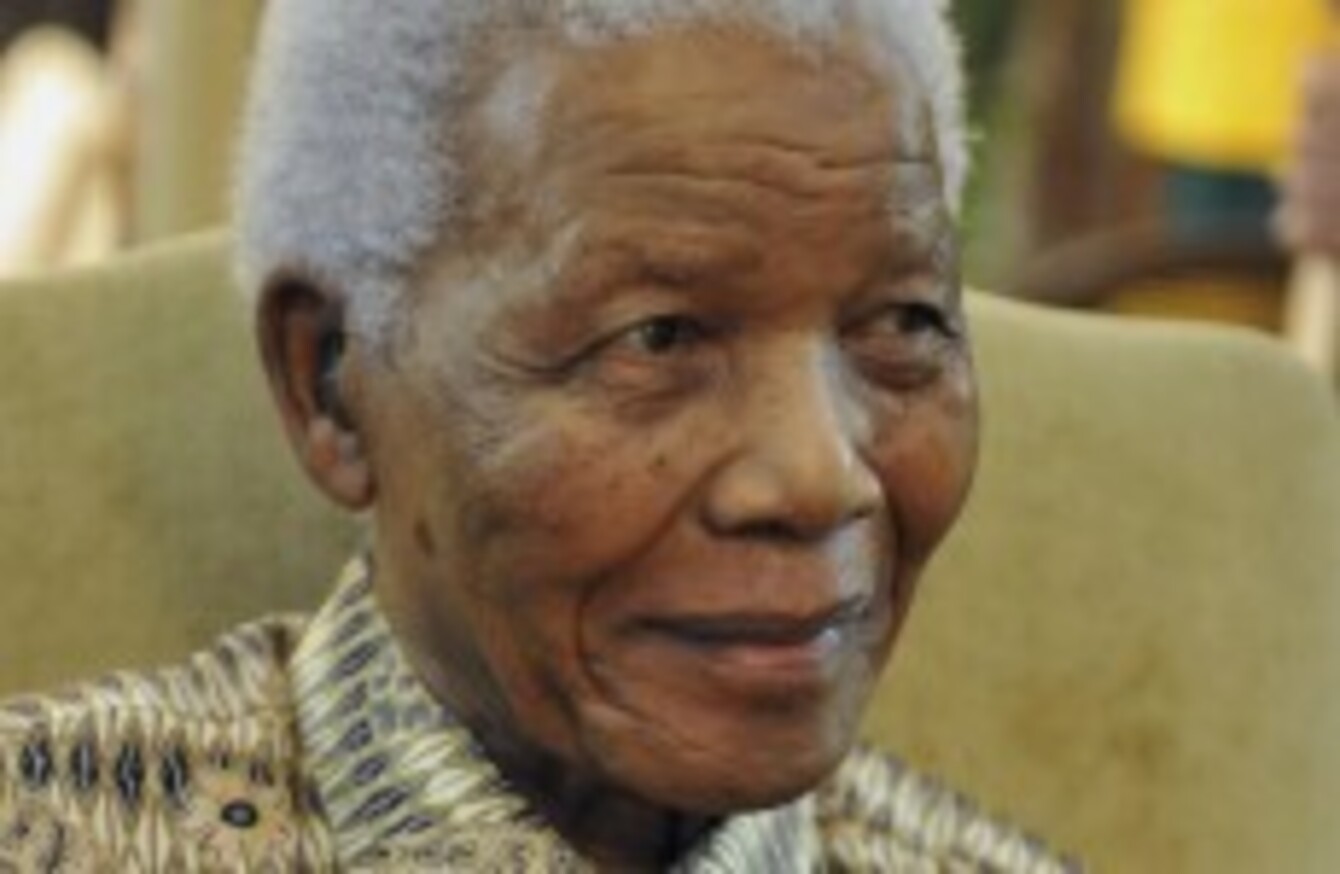 Mandela in May of last year
Image: AP Photo/Elmond Jiyane, GCIS
Mandela in May of last year
Image: AP Photo/Elmond Jiyane, GCIS
FORMER SOUTH AFRICAN President Nelson Mandela has been hospitalised with a stomach problem and is reported to have undergone surgery.
BBC News reports that the 93-year-old is stable after undergoing surgery overnight.
He was admitted to hospital yesterday with "a long-standing abdominal complaint and doctors feel it needs proper specialist medical attention," a statement from the President's office said.
The statement did not say where Mandela is being treated and the current president Jacob Zuma asked that Mandela and his family's privacy be respected.
Mandela, known to many South African as 'Madiba', retired from public life eight years ago with his last public appearance coming at the 2010 World Cup. He received treatment for a serious chest infection in Johannesburg in January of last year.
He became South Africa's first black president in 1994 after spending 27 years in prison for his fight against racist apartheid rule. He was later awarded a Nobel Peace Prize for his efforts.
'Madiba' occupies a central position in the psyche of many South Africans. The Guardian reports that earlier this month the South African Central Bank issued a new set of bank notes bearing his image.
Last year, Mandela took up permanent residence at his home in Qunu, in the southwestern region of South Africa where he was raised.
Earlier this year, Mandela came to his Johannesburg home for what Zuma's office said would be a brief stay while maintenance was done at his Qunu home. Zuma's office said then that Mandela was in good health.
- additional reporting from AP