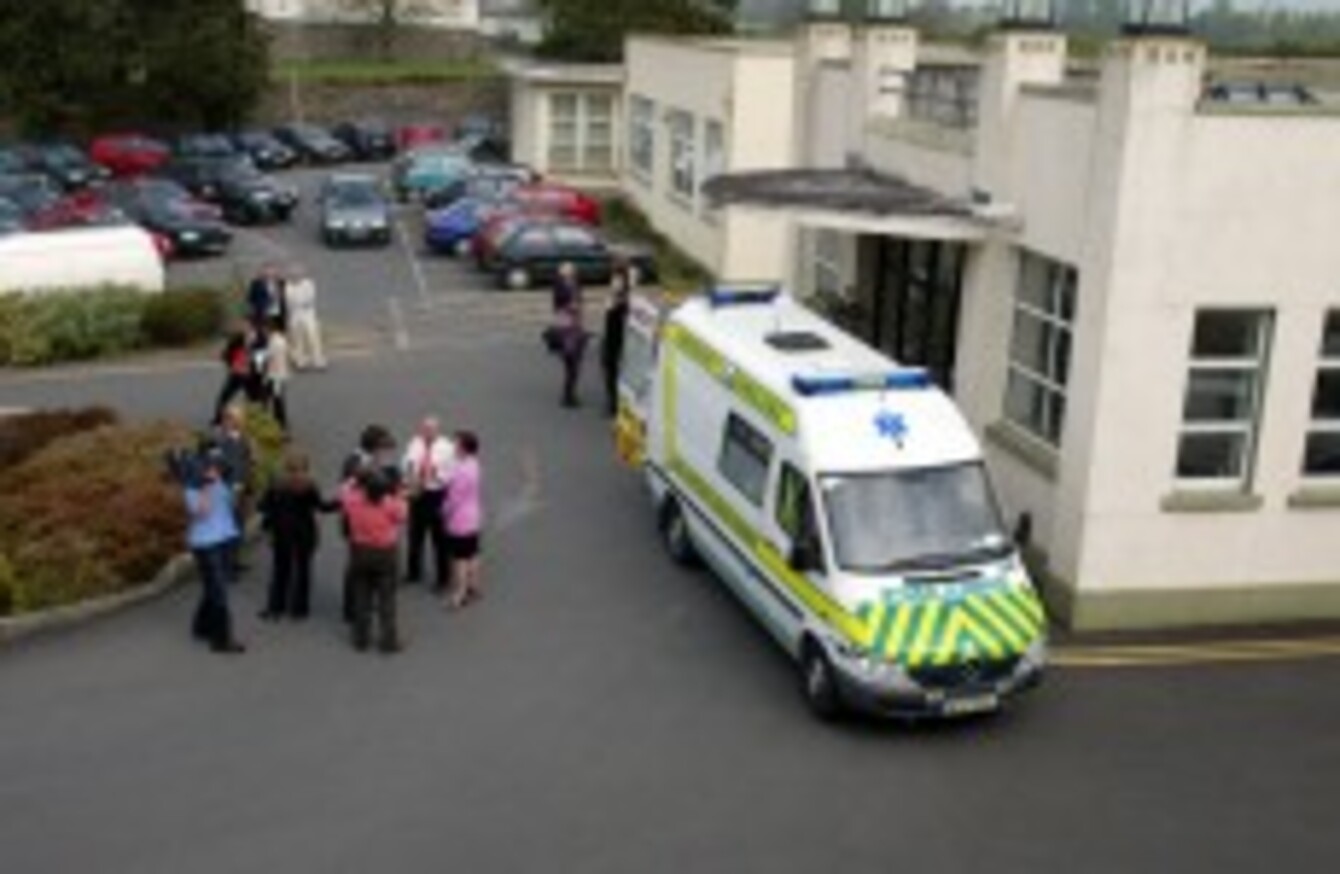 Image: Photocall Ireland
Image: Photocall Ireland
INSPECTORS FROM THE healthcare watchdog will return to Nenagh Hospital within six months to ensure there have been improvements in cleanliness at its wards.
In an unannounced check on 5 September, HIQA found that a number of practices that were not compliant with national standards for the prevention of infections.
Overall, HIQA found that improvements were required in the cleanliness of the environment at the hospital.
In the male ward, there was staining found on the metal grids of beds, sticky residue on the surfaces of some patient lockers, paint missing from bedside tables, radiators and walls, heavy dust in some areas and an unsecure electrical socket.
There was also a clutter of equipment on the corridor, soiled walls and floors near the toilet bowls and an unclean oxygen saturation probe.
During the inspection, there was no door fitted on the entrance to the 'dirty' utility room where hazardous clinical waste is stored. This room shared a common access entry point with the patients' toilet and there was no dedicated clean utility room.
Although there was evidence of some good practice when it came to linen standards, there were also some problems that need to be rectified.
There were similar issues noted in the female ward at the hospital.
While examining the ward, inspectors found a tear in a pillow was covered by an adhesive sterile gauze dressing. There was dust and grit at the edges of the beds assessed. The floors in patient areas were found to be unclean and the ward corridor was cluttered with equipment.
The sticky residue was noted on the surface of an intravenous pump at the nurses' station and a resuscitation trolley.
Rust was discovered on the wheels of dressing trolleys.
HIQA concluded that there was "much evidence of practice that was not compliant" with national standards, particularly in the male ward.
"The environment and equipment in both areas were generally unclean, with some exceptions. The environment in Medical 1 Ward required improvement to ensure appropriate facilities were put in place to prevent risk to patients of contracting Healthcare Associated Infections, including clean utility and clean linen facilities.
"Therefore the environmental hygiene and equipment cleaning in both areas was not effectively managed and maintained to protect patients and reduce the spread of Healthcare Associated Infections (HCAIs)."
Hand Hygiene
Of the 25 hand hygiene opportunities seen by inspectors, 22 were taken and 19 complied with best practice. Non compliance practice included failing to take the opportunity on those three occasions, wearing a watch or sleeves to the wrist and inadequate time spent scrubbing.
Nenagh Hospital will now develop a quality improvement plan ahead of a follow-up assessment within the next six months.