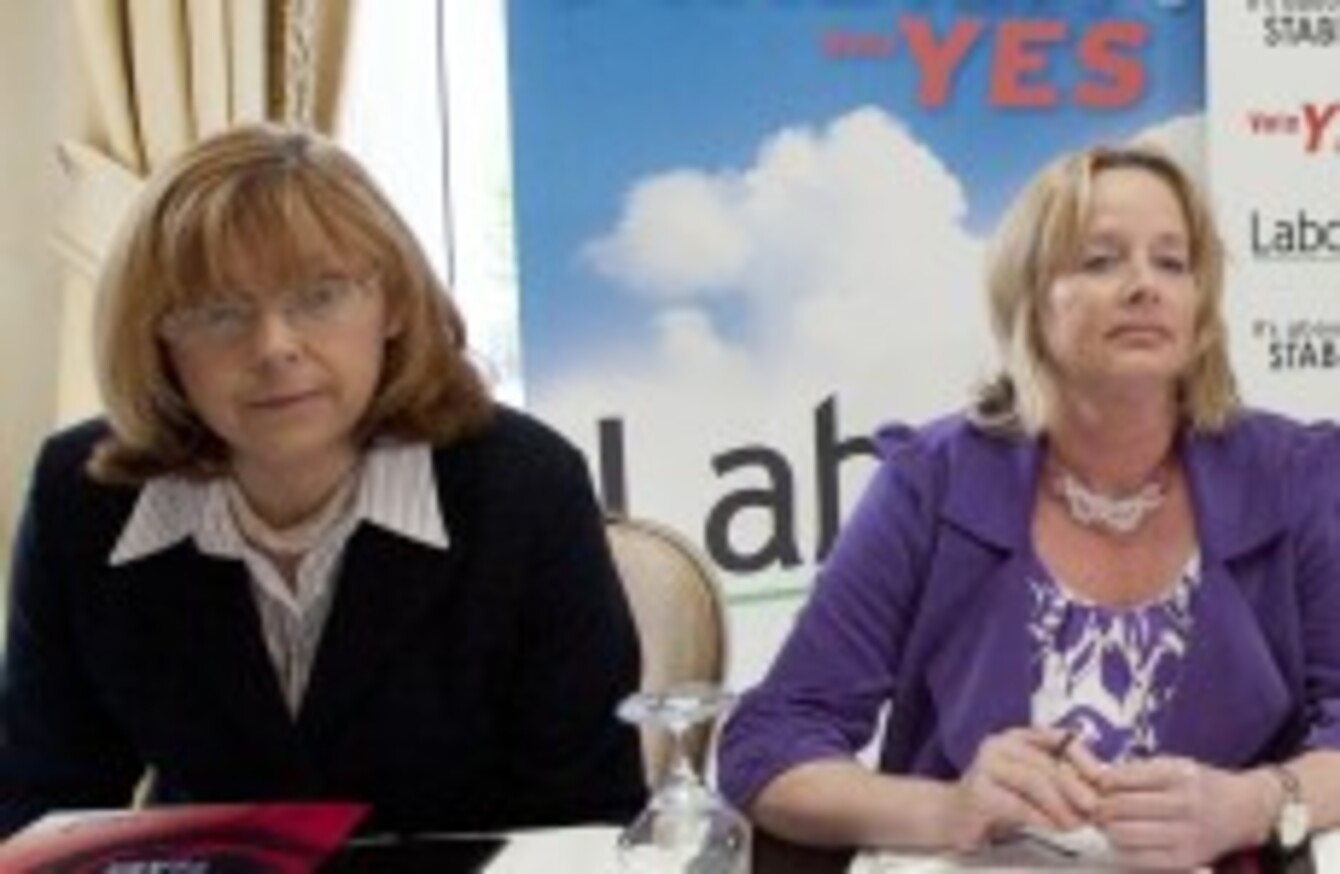 Emer Costello and Nessa Childers are former Labour colleagues
Image: Sam Boal/Photocall Ireland
Emer Costello and Nessa Childers are former Labour colleagues
Image: Sam Boal/Photocall Ireland
INDEPENDENT MEP NESSA Childers has hit back at her former Labour colleague Emer Costello for saying she is "a little bit in a political abyss" as a result of having left the Socialists and Democrats (S&D) grouping in the European Parliament.
Childers said that Costello's comments about her sitting with controversial independents such as UKIP's Godfrey Bloom in the parliament were "an act of despration and foolishness" and disputed that she had voluntarily left the S&D.
Childers, who is contesting the European elections in Dublin where Costello is fighting to retain her seat, said that her decision to join the non-aligned members in the parliament was a result of Labour, whom she quit altogether last year, trying to force her out of the S&D.
"I didn't want to sit with the independent group. I was a member of the Socialist group until October, [when] the Labour Party began a campaign to have me removed," she told TheJournal.ie today.
"I decided, in order to avoid any form of unseemly sort of row inside, that instead of actually having to enter some sort of campaign myself, that would distract me from my work, to actually exit gracefully, temporarily, because I didn't want to engage in this type of activity inside the group."
Childers says she will rejoin the S&D if re-elected in May and slammed Costello for her comments, saying: "I can only think that it's a way of trying to get people to think that I might even agree with some of their (independents) opinions. I think it's an act of despration and foolishness."
She said that she votes with the Socialist grouping on most occasions during parliamentary sessions and during her work on the environment committee in the European Parliament.
"So you know, I am in there still except I was actually in a sense almost, I was basically pushed out into the independent group," she said.
Childers also said it is "extraordinary" that Costello "would act like this was a voluntary act on my part" .
She said she has not and will not be raising the matter with Costello and that her communications with her former colleague are confined to saying 'hello' in the corridors of the European Parliament.