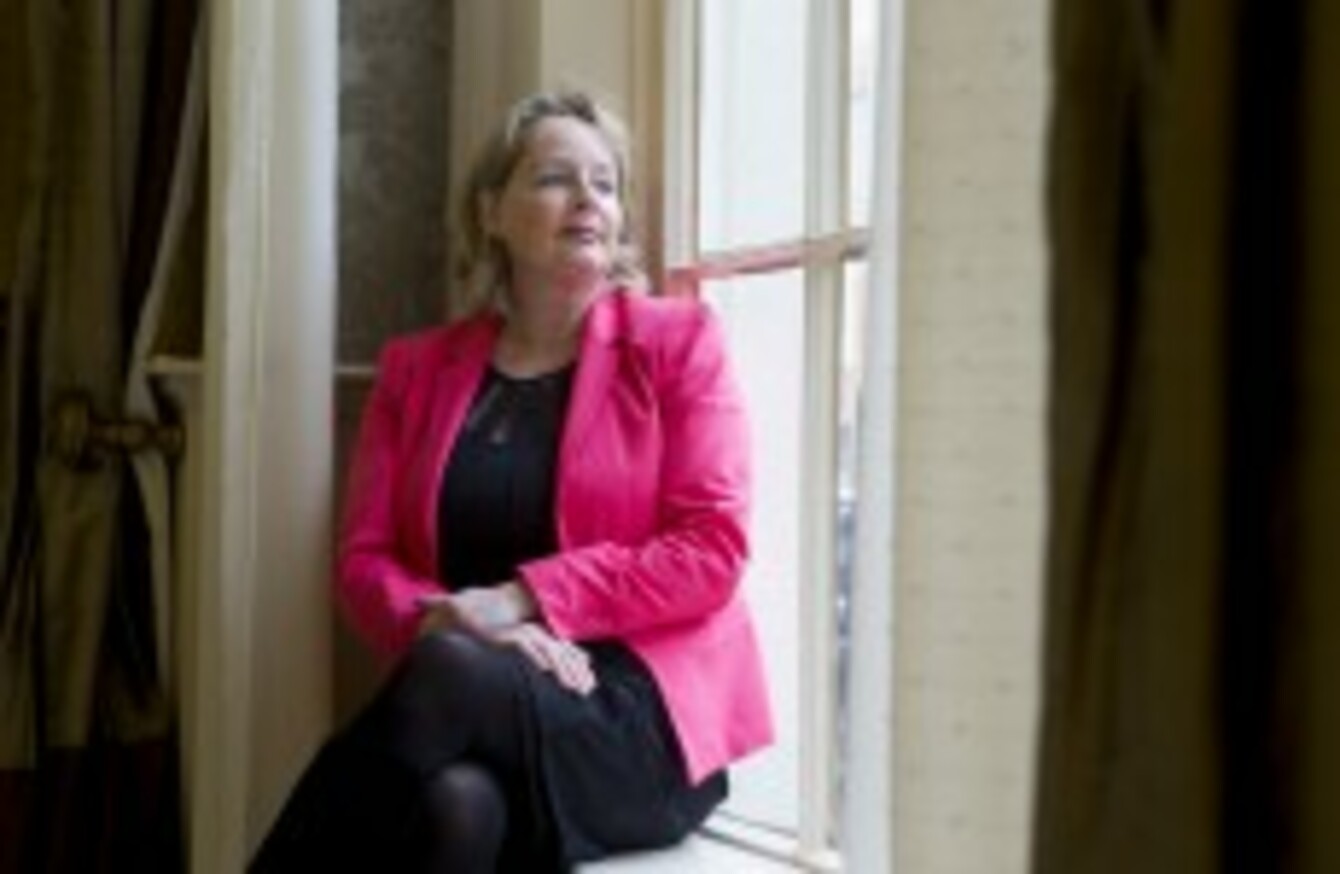 Nessa Childers
Image: Leon Farrell/Photocall Ireland
Nessa Childers
Image: Leon Farrell/Photocall Ireland
NESSA CHILDERS HAS described making the decision to attempt to retain her European Parliament seat in the constituency of Dublin as "torturous", but said she is confident that she can win one of the three seats available in the capital.
The independent MEP, who quit Labour last year over its policies in government, faced a choice between Dublin and Ireland South after her current constituency of Ireland East was abolished under the boundary redraw last year.
She told TheJournal.ie that polling research she undertook before her decision indicated she could win a seat in Dublin or Ireland Southm but that the capital was the more obvious choice: "I live in Dublin, I've lived here for 57 years, and I felt it was the best thing to do both practically and politically."
She said it was a very hard decision which she would describe as "torturous for myself" adding: "There's a part of me that didn't want to leave my own constituency.
"I still represent Ireland East until July officially. I am still doing work on energy issues in relation to the pylons and the wind turbines, vital national issues."
'Out of the job'
Childers has previously spoken of the considerable financial cost of running for re-election, saying it will cost her in the region of €100,000.
"I have saved money for years in order to do that," she said. "An independent pays a price for not being in a political party and in my case for taking a principled stand in being an independent."
If she loses, the former Green Party councillor says she will be in "quite a vulnerable position".
"I'm like many thousands of people in the country, I will be then out of the job," she said.
"A lot of people in Leinster House and a lot of people who are already up there and elected, they don't understand what it's like to be in that position. They're kind of safe. I won't be safe and I'll just have to go on being optimistic. But it's a risk."
Childers said her policies are "anti-austerity policies" and that she will vote, not according to any party whip, but to the "social democrat" principles which she believe she has maintained for the past two decades despite being a member of the Green Party, then Labour and now an independent.
She added: "We need more independent MEPs and for one reason. I can be a member of a political group there, but no political party can tell me what to do from Ireland."
Nessa Childers on…
Her record:
"It's a difficult election. I really have to say too that I do have a mandate, people voted for me the last time. I am hoping that I have five years of a record behind me now and that they will vote for me. I am hoping that they will trust me."
Whether she'll join another political party:
"One of the Oirechtas members said that I didn't leave the Labour party, it left me, and I regard that as the way I would see it. I've never changed my view. I've just decided that there can be never any question of my being in an actual political party again, for many reasons.

But I've always been on the centre-left of the spectrum, that means the Green Party and the Labour Party. I've never been in any other party or had any interest in being in one."
#Open journalism No news is bad news Support The Journal

Your contributions will help us continue to deliver the stories that are important to you

Support us now
On what her policies are:
"I will tell the Irish people that I am independent, that I will work for them, that I'll stand up for them. MEPs vote on very important legislation. What I will do is I will be voting from a particular sense of values that I have. The same way that I have always done."
On the other candidates in Dublin:
"[Eamon Ryan] is, at this point, not an MEP, not elected as an MEP. I can point to my record. I voted on many pieces of legislation, I have a track record out there. So that will be what I will be saying to people, as all incumbents have a right to do.

"I would disagree with some of Sinn Féin's positions about the EU. I am not a europhile, but I wouldn't be as hostile to some of the positions. They're further to the left than I would be, and I think their view of the EU is really quite negative in many ways."
Whether she will serve a five-year term:
"I'm not running to raise my profile for the general election. If I am elected I will stay out there, without any shadow of a doubt, for five years and I will be asking the other candidates whether they're prepared to do the same thing. Some of them probably will, but I would like to see an actual serious promise from all the candidates."
Other candidates currently in the running for the European elections in Dublin include Mary Fitzpatrick for Fianna Fáil, Lynn Boylan for Sinn Féin, Brian Hayes for Fine Gael, Emer Costello for Labour, Paul Murphy for the Socialist Party, Eamon Ryan for the Green Party, and Brid Smith for People Before Profit.
TheJournal.ie intends to speak to all European Parliament candidates in the capital and elsewhere in the country before May's elections.