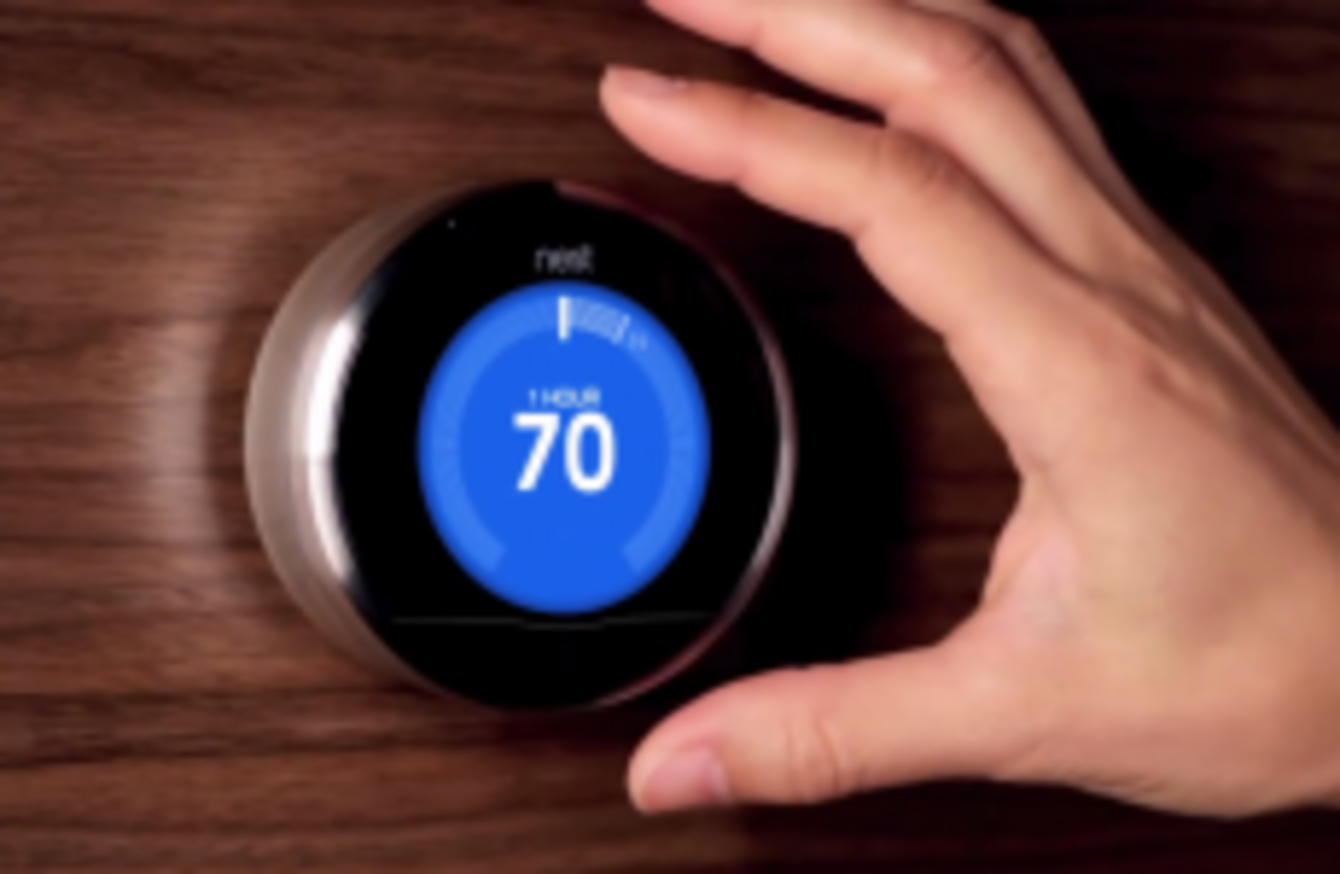 Image: Nest/YouTube
Image: Nest/YouTube
GOOGLE HAS ANNOUNCED it will be buying smart thermostat company Nest Labs for $3.2 billion in cash.
The company, which created the Nest thermostat and Protect smoke alarms, will continue to operate as normal and the deal is expected to close in the next few months.
The co-founder and VP of Nest Labs, Matt Rodgers, said in a Q&A that users' data will not be shared with Google and will only be used for the company's products and services.
Our privacy policy clearly limits the use of customer information to providing and improving Nest's products and services. We've always taken privacy seriously and this will not change.
Nest's CEO and co-founder Tony Fadell said on the Nest blog that the deal will help it  "fully realise our vision of the conscious home and allow us to change the world faster."
In a statement announcing the deal, the CEO of Google Larry Page said:
Nest's founders, Tony Fadell and Matt Rogers, have built a tremendous team that we are excited to welcome into the Google family.

They're already delivering amazing products you can buy right now – thermostats that save energy and smoke/CO alarms that can help keep your family safe. We are excited to bring great experiences to more homes in more countries and fulfil their dreams!
The deal has not mentioned how the two companies will work together, although Google had been one of the company's main investors since May 2011, having invested $100 million in Nest so far.
Nest Labs specialises in creating smart objects for households. Its most famous product is the Nest thermostat, which learns your daily routine so it knows when to adjust the temperature in your house. It claims to save up to 20 per cent on heating bills and is available in the US, Canada and the UK.

(Video: Nest/YouTube)