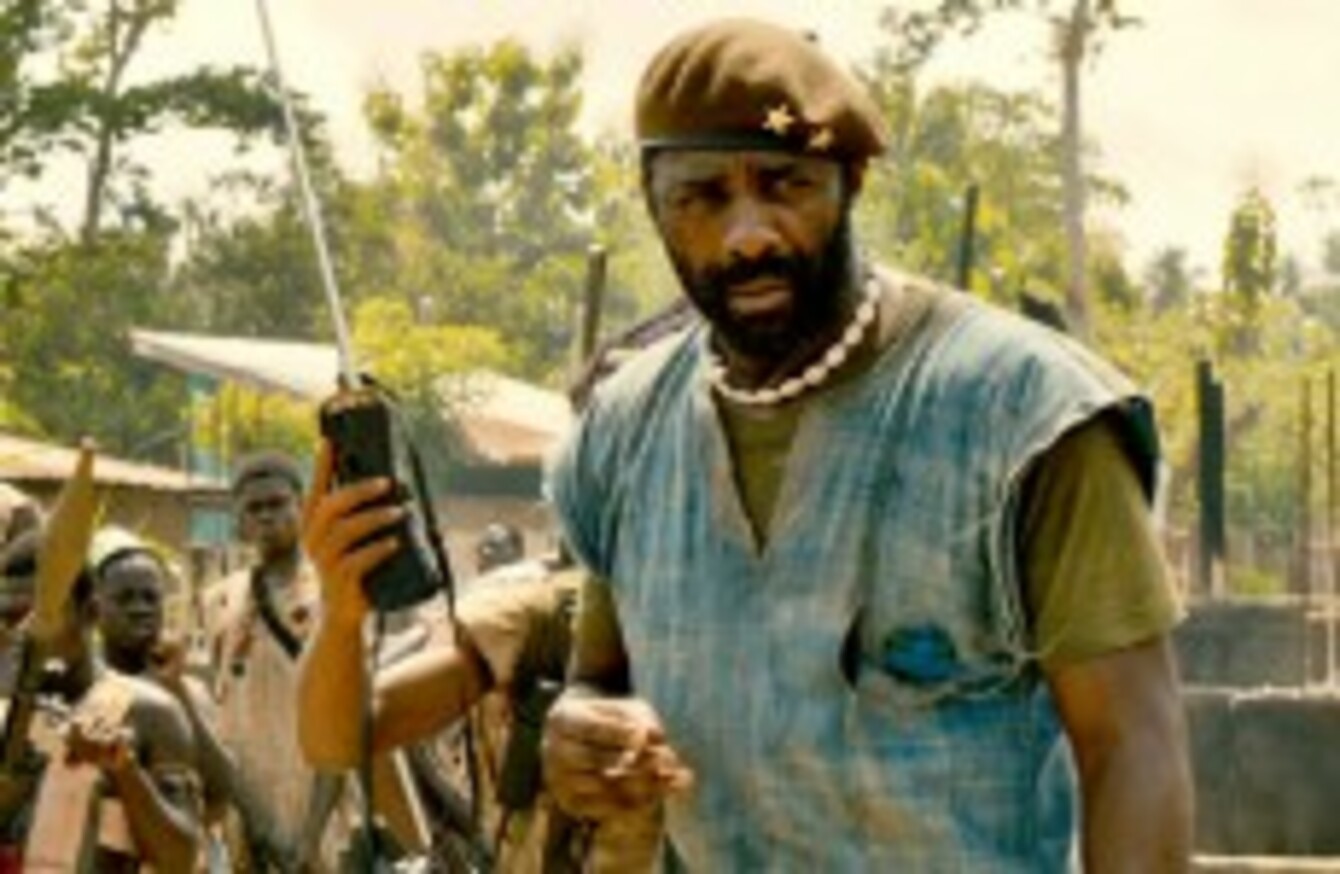 THE FIRST ORIGINAL film released by streaming website Netflix has gone live to rave reviews.
Beast of No Nation tells the story of an African warlord – loosely based on Joseph Kony – played by Idris Elba through the eyes of a boy conscripted into his army.
The film was screened at film festivals in Colorado, Toronto and Venice, bringing home two prizes and now finds itself in the Oscar discussion.
The film has been warmly received by critics, with the New York Times praising director Cary Fukunga, who directed the first season of True Detective.
He has a knack for balancing visual impact with dramatic understatement. When I returned for a second viewing of Beasts of No Nation, six weeks and several dozen movies after the first one, I was surprised by both how many scenes I remembered and also how many nuances I had missed.
The Guardian particularly praises the work of Elba and newcomer Abraham Attah, who plays the film's lead character.
This is a very powerful and confidently made movie, a film that really puts its audience through the wringer, which finally refuses any palliative gestures, with towering performances from Elba and Attah.
It will  be released in 29 US theaters as well as online for Netflix subscribers wishing to view the film from home.
Source: Netflix/YouTube
Netflix, which continues to expand to new countries, said on Wednesday it has 69 million users in more than 50 countries.
But the simultaneous release has drawn criticism from some theatres, traditionally the exclusive domain of new films.
"Theatre owners get frustrated when, for (public relations) purposes, Netflix makes these grand pronouncements about changing the industry," Patrick Corcoran of the National Association of Theater Owners told The Washington Post.
"You can't revolutionise the theatre industry without bringing the theatre industry along."