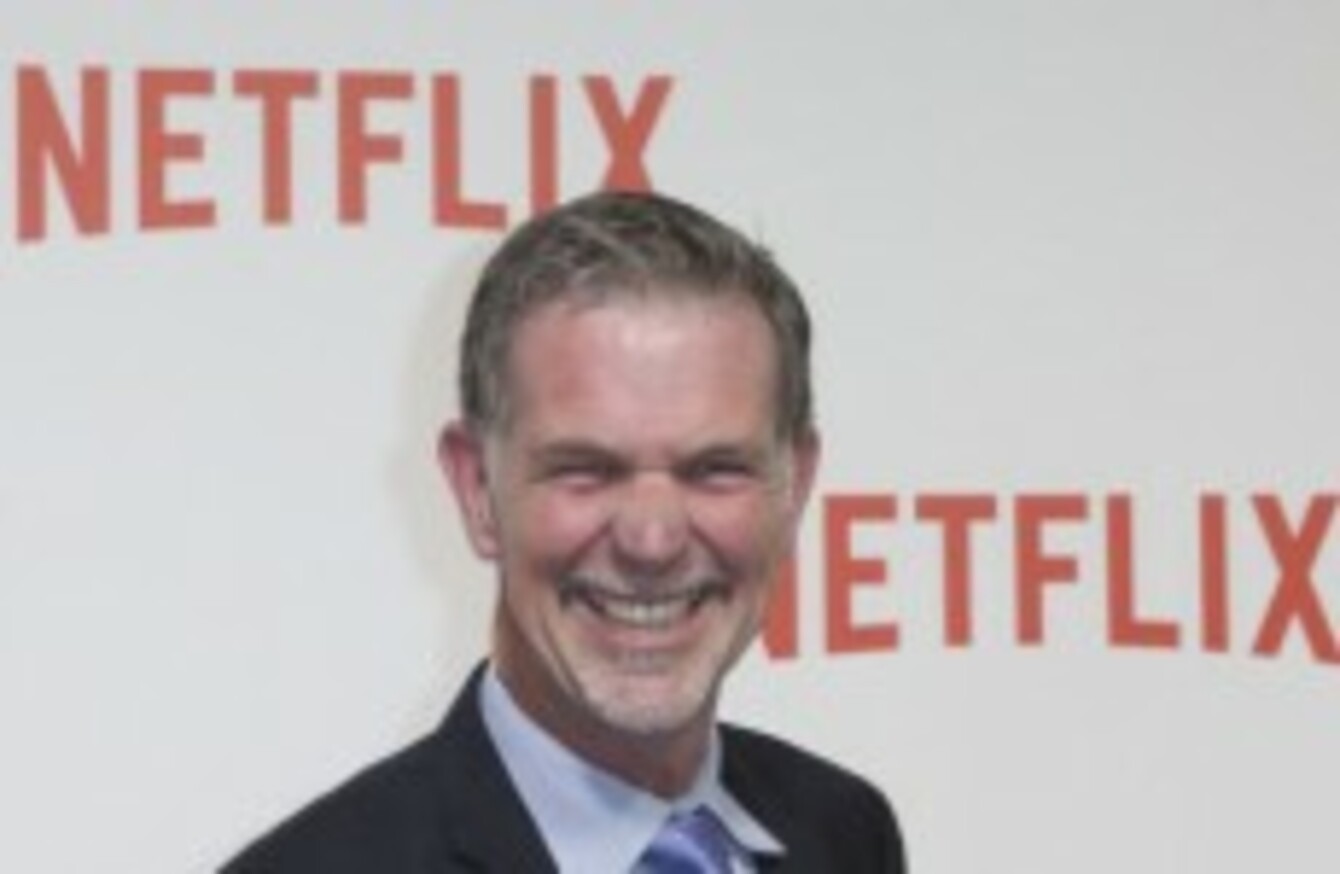 Netflix CEO Reed Hastings
Image: AP Photo/Jacques Brinon
Netflix CEO Reed Hastings
Image: AP Photo/Jacques Brinon
IN THE BATTLE to hold onto staff in the competitive Silicon Valley technology scene, Netflix just fired a major salvo.
In a blog post, the company's chief talent officer Tawni Cranz wrote that the company was about to start offering "unlimited" parental leave to all of its 2,000 employees during the first year after their child's birth or adoption.
"We want employees to have the flexibility and confidence to balance the needs of their growing families without worrying about work or finances," she said.
Parents can return part-time, full-time, or return and then go back out as needed. We'll just keep paying them normally, eliminating the headache of switching to state or disability pay."
Netflix's employee benefits are already generous even by the high standards in Silicon Valley, where perks like free meals and health benefits are commonplace as companies vie for the best tech talent.
It already gives employees the option to take unlimited holidays each year, as long as they get their required work done.
Google, in comparison, offers 18 weeks of paid maternity leave while parents can also take up to 12 weeks of "baby bonding" time in their child's first year.
Holding onto talent
Cranz said Netflix's ongoing success "hinges on us competing for and keeping the most talented individuals in their field".
The company's share value has nearly tripled over the past year as it added about 15 million members and increased revenue by about 30%.
In North America it accounts for more than a third of all peak internet traffic.
Currently the US is the only developed nation that doesn't guarantee paid maternity leave, instead relying on employers to offer it to their workers. Only about one in eight employees have access to the benefit.
Meanwhile a recent report for the Irish government recommended introducing a year of paid parental leave to be split between mothers and fathers, although the annual cost of the plan was put at €273 million. Mothers are currently entitled to half that amount of paid time off.
- With Associated Press