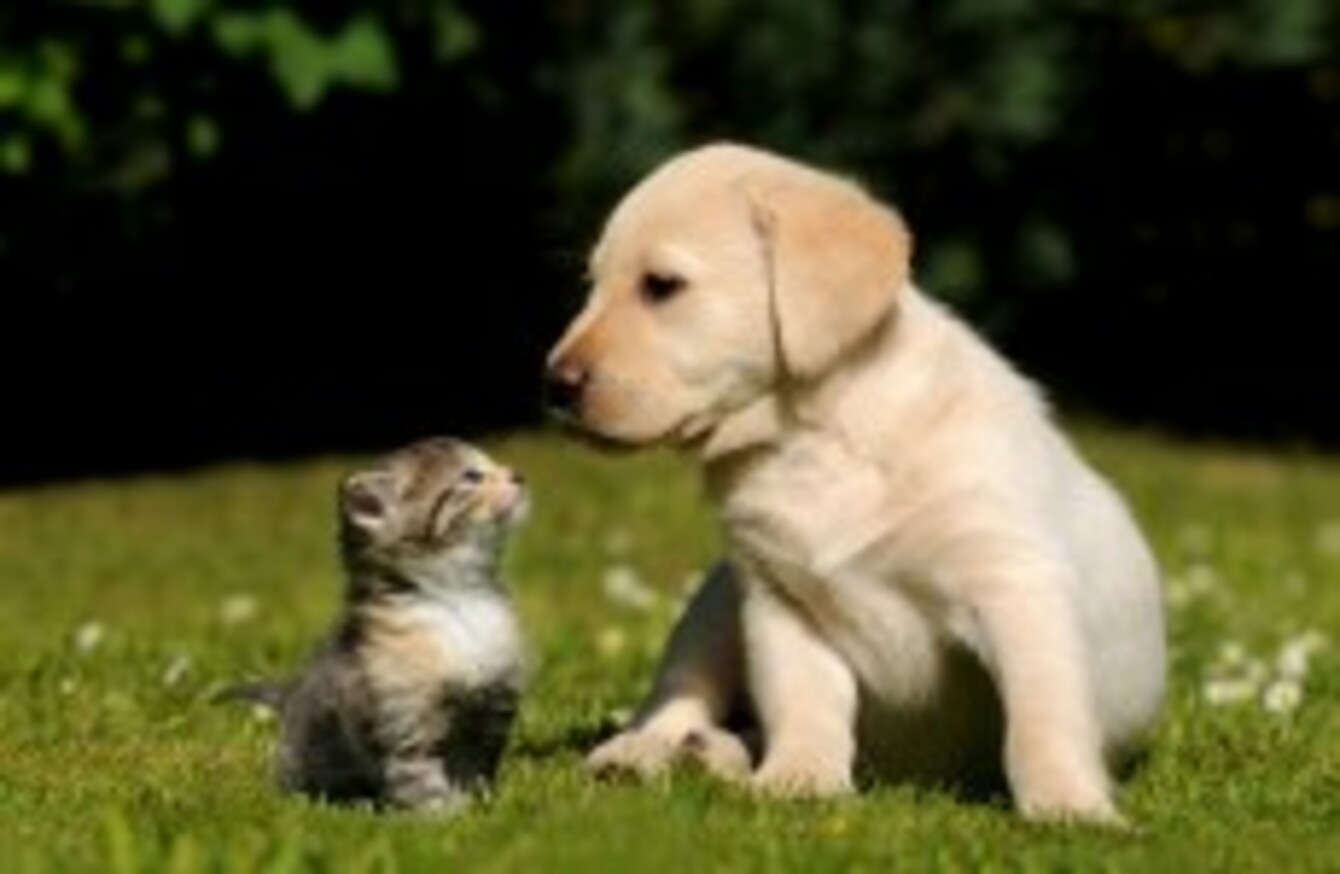 Image: dog and cat via Shutterstock
Image: dog and cat via Shutterstock
THE ANIMAL HEALTH and Welfare Bill has finally been passed into law.
The legislation will replace the Protection of Animals Act 1911.
The Minister for Agriculture Simon Coveney says it will lead to greater protection of animals.
"It will allow the courts to bar individuals convicted of serious animal welfare offences from keeping animals.
The Bill also strengthens laws on animal baiting and dog fighting so that for the first time those attending dogfights will be liable for prosecution before our courts.
The DSPCA says the calls they receive about animal cruelty has increased by 60 per cent in 2014.
The animal welfare organisation also says that so far this year they're receiving an average of 150 extra calls a day compared to last year. On an average day they now receive over 400 calls to their emergency and cruelty line.
CEO of the DSPCA Brian Gillen said,
The introduction of modern Animal Welfare legislation will reduce the unnecessary suffering on animals as authorities now have the backing of appropriate legislation.
"This is particularly important with regard to trafficking of animals which remains a significant issue in Ireland. In those cases, where trafficking is suspected, we will now be able to trace the source of those engaged in this cruel trade and prosecutions will be possible".
The Minister said "It should be remembered that this Bill will apply across the board, both to rural and urban areas and to all animals whether they be commercial, domestic or other".