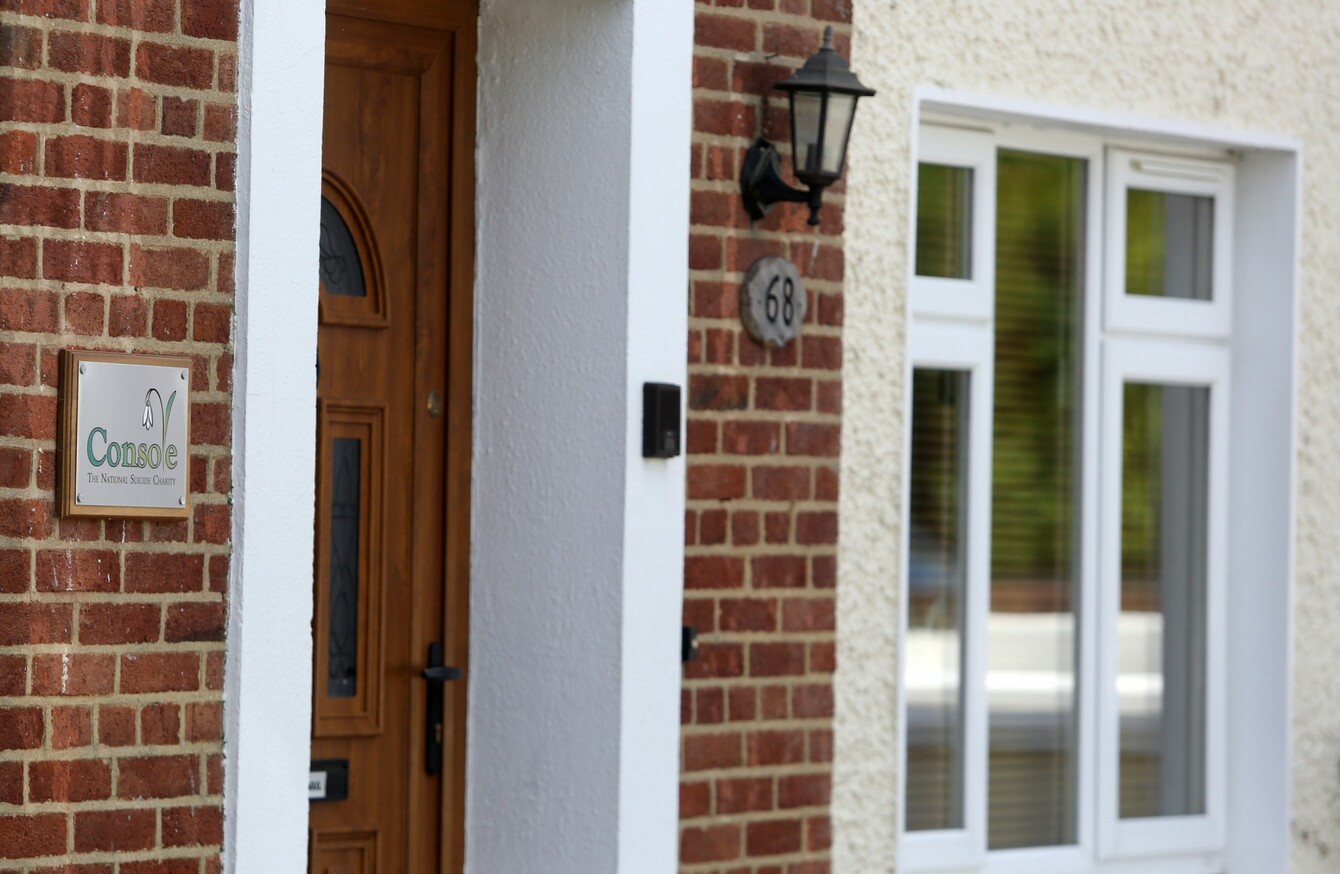 Image: Sam Boal/RolingNews.ie
Image: Sam Boal/RolingNews.ie
THE CHARITIES REGULATOR has announced that it is to appoint five new trustees to the board of Console.
This follows the alleged financial misconduct at the suicide prevention charity, which included allegations that Console's founder Paul Kelly and two family members spent half a million euro of the charity's money on personal expenses.
The story was first broken on RTÉ's Prime Time Investigates.
Speaking following the announcement, CEO of the charities regulator John Farrelly assured that immediate action had been taken to protect the assets and ensure the continuation of services at Console.
"While I do not comment publicly on allegations against any registered charity so as to not prejudice any potential statutory investigation" he said, "I am obliged to inform the public when the charities regulator appoints additional trustees to a charitable entity.
We have spent the last number of days identifying the people with the necessary competencies, skills and expertises in the areas of Human Resources, Counselling Services, Accountancy, Corporate Governance, legal services, and the voluntary sector to govern the charity at this challenging time.
The five appointed members are:
Diarmaid Ó Corrbuí, CEO of Carmichael Centre for Voluntary Groups
Shelley Horan, a practicing barrister and adjunct assistant professor of Law at TCD
Bernie Gray, a member of the accountability Board of the civil service and of the audit committee of RCSI
Shay Ellis, who has extensive experience in HR management, the voluntary sector and the governance of charitable counselling services
Penelope Kenny, a chartered accountant and corporate governance professional.
What else is being done?
Since the story broke on RTÉ last week, David Hall has been named as interim CEO, and there are multiple investigations into how money was used within the charity by its founder, including the HSE and An Garda Siochána.
In the Dáil today, Fianna Fáil Deputy Marc McSharry asked if the government will be commencing the Charities Act so that the charity regulator "can do the work it was set up for".
In response, Minister Richard Bruton said the charities regulator is moving to provide staff so it can commence part four of the act – which involves protection of charitable organisations – and establish the basis under which that part of the act can be provided.