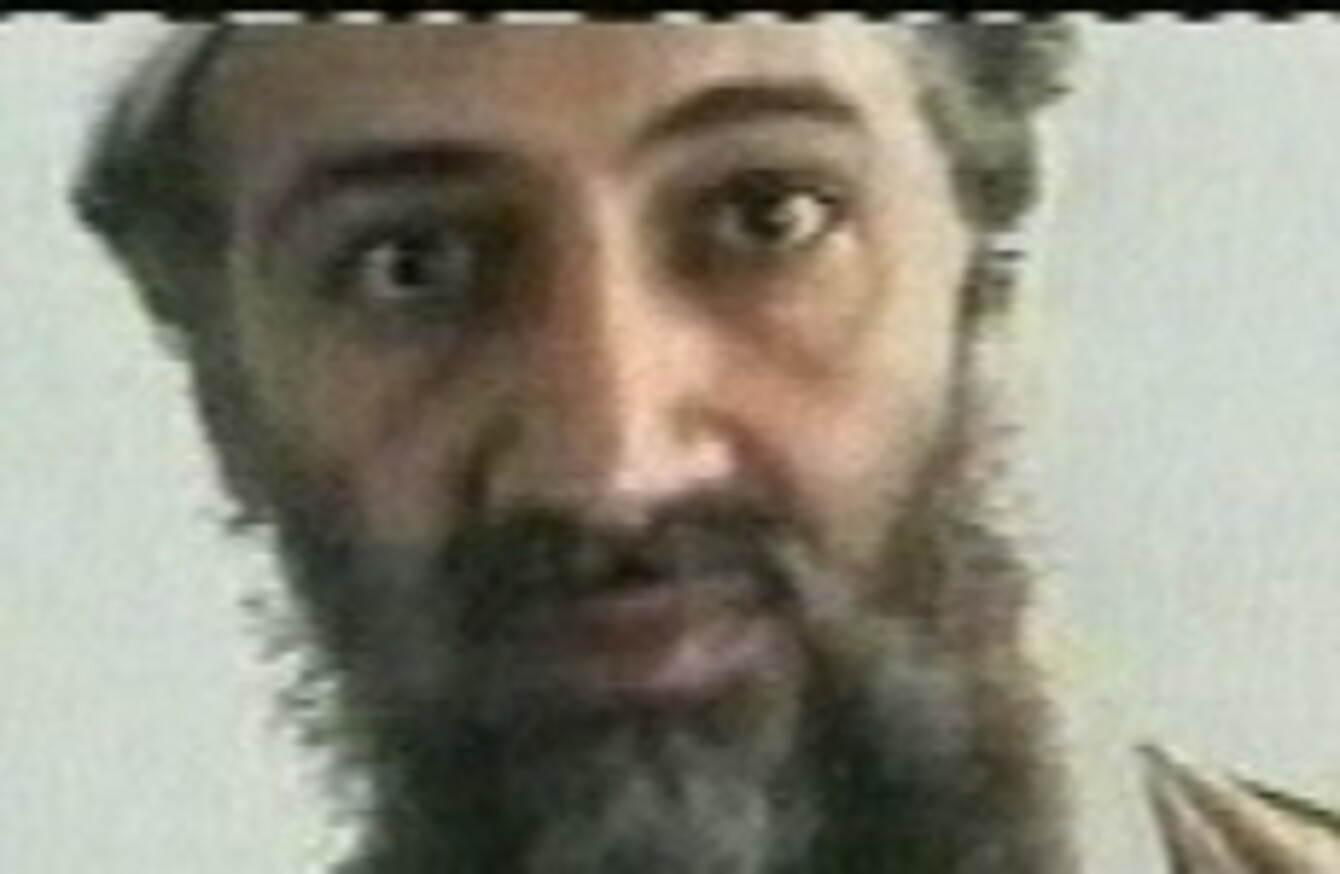 An undated image of Osama bin Laden
Image: AP Photo/Courtesy of Al-Jazeera via APTN, File
An undated image of Osama bin Laden
Image: AP Photo/Courtesy of Al-Jazeera via APTN, File
In his recently released book, former Navy SEAL commander Chuck Pfarrer sheds some light on the May 2 raid at Osama bin Laden's Abbottabad compound.
Speaking to SEAL Team 6 members, Pfarrer clears up a few misconceptions (via The Daily Mail):
Up until 20 minutes before the raid President Obama was playing golf. Pfarrer says this was for the president to distance himself if the mission went bad.
The helicopter that went down in the compound crashed due to an electrical failure, not thin desert air as previously reported.
None of the SEALs ever said "For God and country" when they burst into bin Laden's room. Bin Laden's wife only screamed "No, no, don't do this…it's not him."
Bin Laden was also referred to as Bert, not just Geronimo, and Ayman al-Zawahiri was called Ernie, a reference to the Sesame Street characters.
SEAL Team 6 members say they absolutely would have captured bin Laden if he'd given himself up, but he pushed his wife at them and went for a weapon next to his bed. It was not a "kill mission."
Twelve shots were fired during the entire mission. Four in bin Laden's bedroom. The first round just missed bin Laden's face. The second hit his wife's calf. Two 5.56mm rounds then hit the man, one in his chest, the second in the head 90 seconds after the raid began.
Each SEAL was carrying sawn-off M4 rifles.
Obama did ask who "took out Osama" and the team answered "We all did, sir. It was all of us."
The SEALs chose to speak out after being labeled murderers that engaged in a 'kill mission'. The men were also disappointed that bin Laden's death was announced so quickly, giving other al Qaeda leaders time to scramble.
From The Daily Mail:
Mr Pfarrer also said the President's announcement of the 'intentional' killing was understandable but nonetheless disappointing. Mr Pfarrer told the Sunday Times: 'There isn't a politician in the world who could resist trying to take credit for getting Bin Laden but it devalued the "intel" and gave time for every other Al-Qaeda leader to scurry to another bolthole.

'The men who did this and their valorous act deserve better. It's a pretty shabby way to treat these guys,' Pfarrer said.
The original mission was planned for April 30. Called Neptune's Spear that date was scratched due to bad weather.
The rifle bin Laden reached for in his bedroom is now mounted on the wall of the Seal team room in Virginia Beach, Virginia.
- This article by Robert Johnson first appeared on BusinessInsider.com