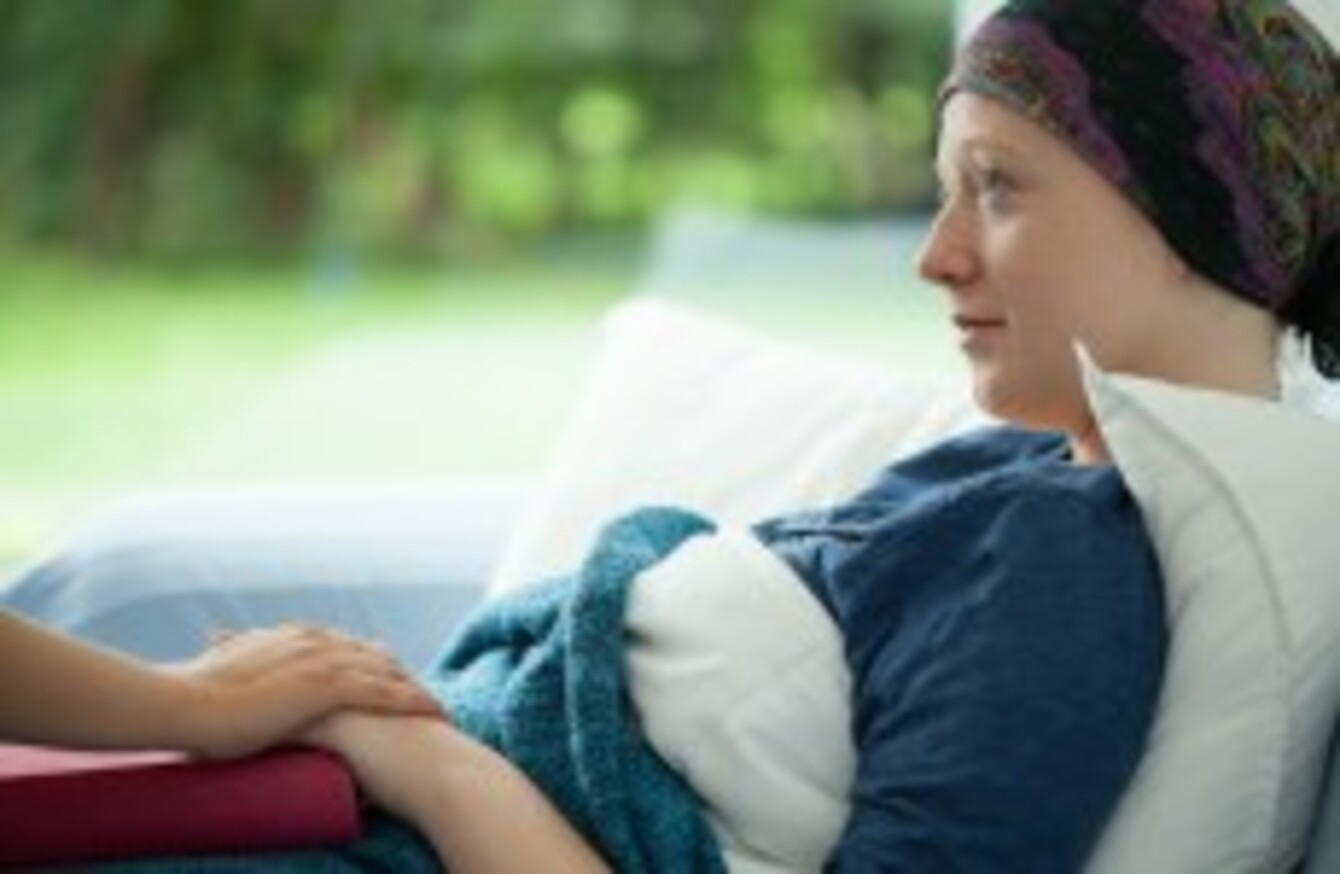 Image: Shutterstock
Image: Shutterstock
SCIENTISTS HAVE SAID we've entered a "new era" of cancer treatment after achieving "spectacular" results from a new drug trial.
The British-led research suggests that a pair of cancer drugs can shrink tumours in nearly 60% of people with advanced melanoma.
The process, immunotherapy, harnesses the body's immune system to attack cancerous cells.
BBC reports that an international trial on 945 patients found treatment with ipilimumab and nivolumab stopped the cancer advancing for nearly a year in 58% of cases. This was compared with 19% of cases for ipilimumab alone, with tumours stable or shrinking for an average of just ten weeks.
The findings were presented by a team to the American Society of Clinical Oncology, and published in the New England Journal of Medicine.
The Guardian reports that Professor Roy Herbst, chief of medical oncology at Yale Cancer Centre in the US, said the findings are "spectacular" and the treatment could potentially replace chemotherapy as the standard cancer treatment within five years.
I think we are seeing a paradigm shift in the way oncology is being treated. The potential for long-term survival, effective cure, is definitely there.
Dr James Larkin, a consultant at the Royal Marsden Hospital and one of the UK's lead investigators, told BBC News: "By giving these drugs together you are effectively taking two brakes off the immune system rather than one so the immune system is able to recognise tumours it wasn't previously recognising and react to that and destroy them.
"For immunotherapies, we've never seen tumour shrinkage rates over 50% so that's very significant to see."
Dr Larkin said the treatment is "going to have a big future for the treatment of cancer", but noted doctors can't yet say if the positive early responses will "turn out to be durable".
Side-effects such as fatigue, a rash or diarrhoea are also an issue. It is also uncertain why some people responded exceptionally well to treatment, while others had no benefit at all.