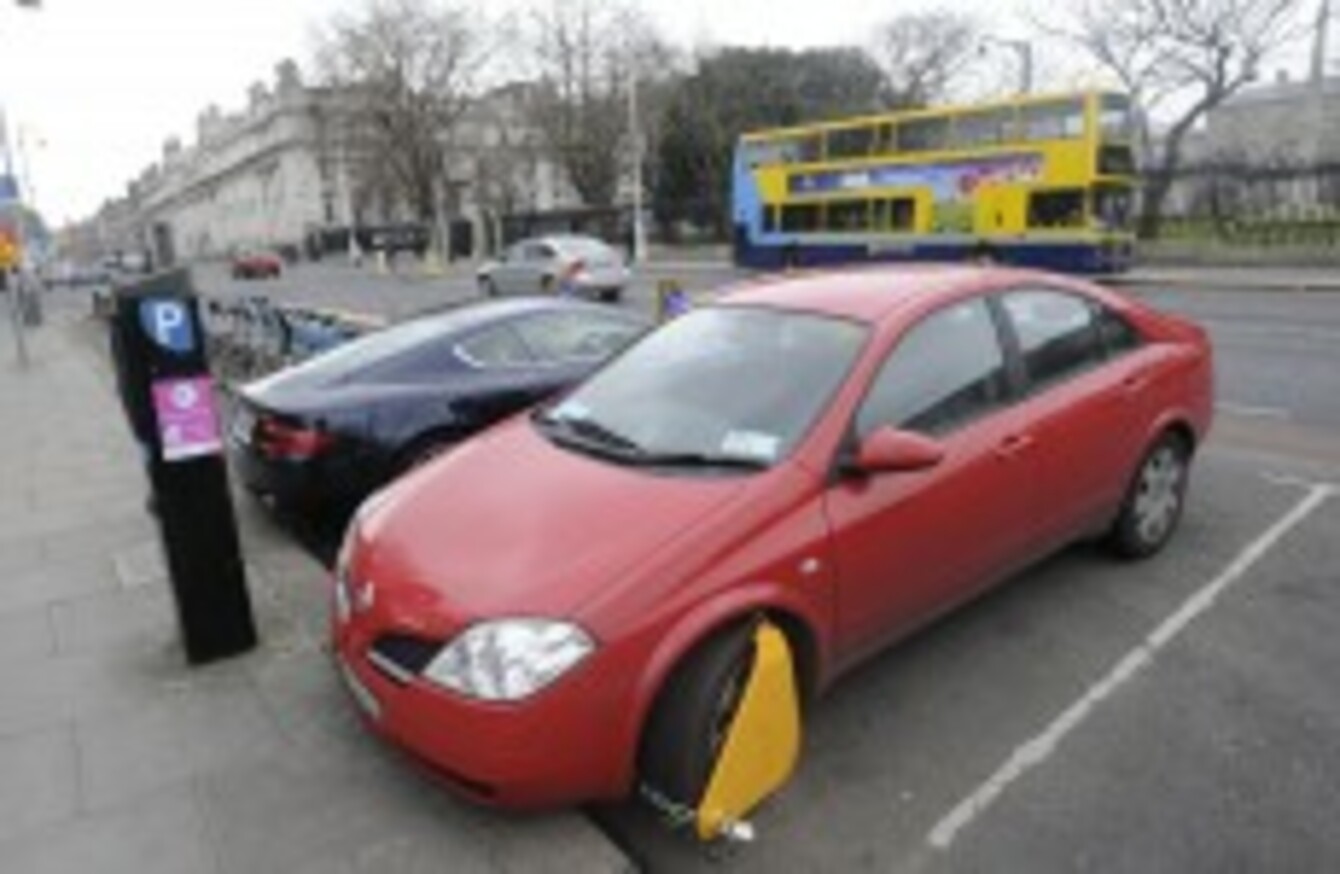 Image: Sasko Lazarov/Photocall Ireland
Image: Sasko Lazarov/Photocall Ireland
THE MINISTER FOR Transport Leo Varadkar has introduced a new Bill  that will regulate the public and private clamping industries in Ireland.
The 'General Scheme of the Regulation of Vehicle Immobilisation Bill 2013′  is designed to reward good practice by reputable clampers and to protect motorists from malpractice.
Under new legislation the National Transport Authority will now regulate the clamping industry and act as the licensing authority. It will also give aggrieved motorists a one-stop-shop to seek redress.
A maximum cap will be imposed on release fees for vehicles clamped on private land, which will be set by the NTA. It is expected that the fee will be capped at €80.
Under the new rules, clamping staff and their vehicles will also have to be clearly identifiable.
"The public is well aware of cases where private clampers have behaved in a manner which gives rise to serious concerns," said Minister Varadkar. "I do not favour an outright ban on clamping on private property, as landowners need to be able to deal with nuisance parking. However, the practice must be regulated."
The Bill is being drafted in the Attorney General's Office and the Minister hopes to introduce it in the Oireachtas later in the year.