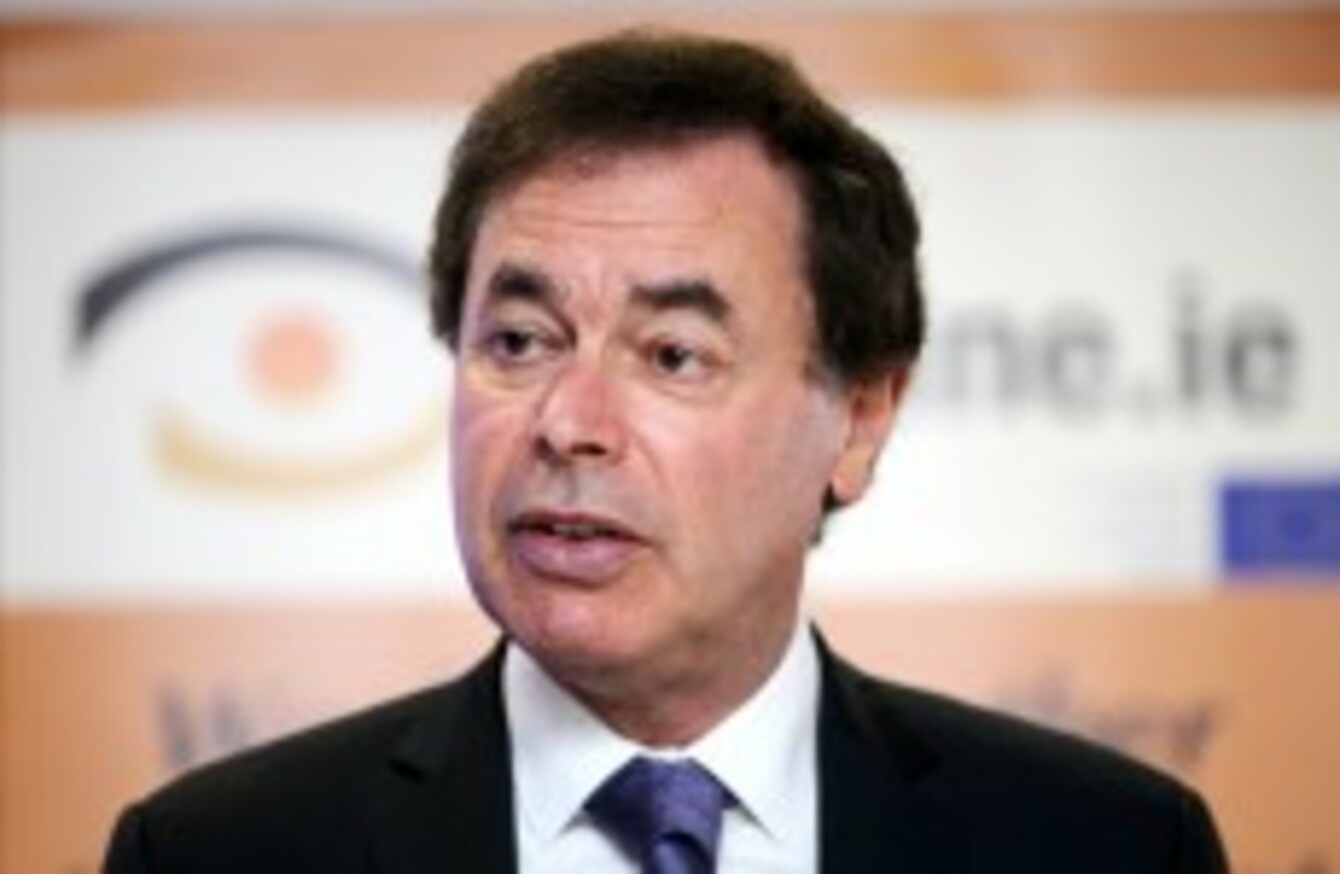 Justice Minister Alan Shatter
Image: Photocall Ireland
Justice Minister Alan Shatter
Image: Photocall Ireland
JUSTICE MINISTER ALAN Shatter is acknowledging the urgent need to proceed with plans for a new prison in Cork, and says he's keen for a resolution on the new facility to be passed by the Dáil's summer break.
It's after the Joint Oireachtas Committee on Justice today backed plans by the  Irish Prison Service to construct a new facility on a site at Rathmore Road, adjacent to the existing Cork Prison.
A recent report by the prison's visiting committee found there was a constant and unacceptable overcrowding problem in the current facility.
It said it was concerned about 'Dickensian' conditions, and described the medium-security prison as being 'unfit for purpose'.
The report, published last week, also welcomed the Government's commitment to build a new facility, and said it hoped it would "resolve the issues of overcrowding, the practice of slopping out, and meet international standards".
In a statement this afternoon, the Justice Minister said he was hopeful a resolution on the issue would be passed by the Oireachtas before the summer break, so that tendering for the project could begin. According to the statement:
The day to day design capacity for the new prison complex is approximately 275 spaces for prisoners based on double cell occupancy.
It's planned the prison will have a peak capacity for 310 inmates which will only be reached in "emergency type circumstances". The existing prison has a bed capacity of 272.
Plans for the development consist of buildings with a floor area of around 15,000 square metres, surrounded by a perimeter wall over 7 metres high.