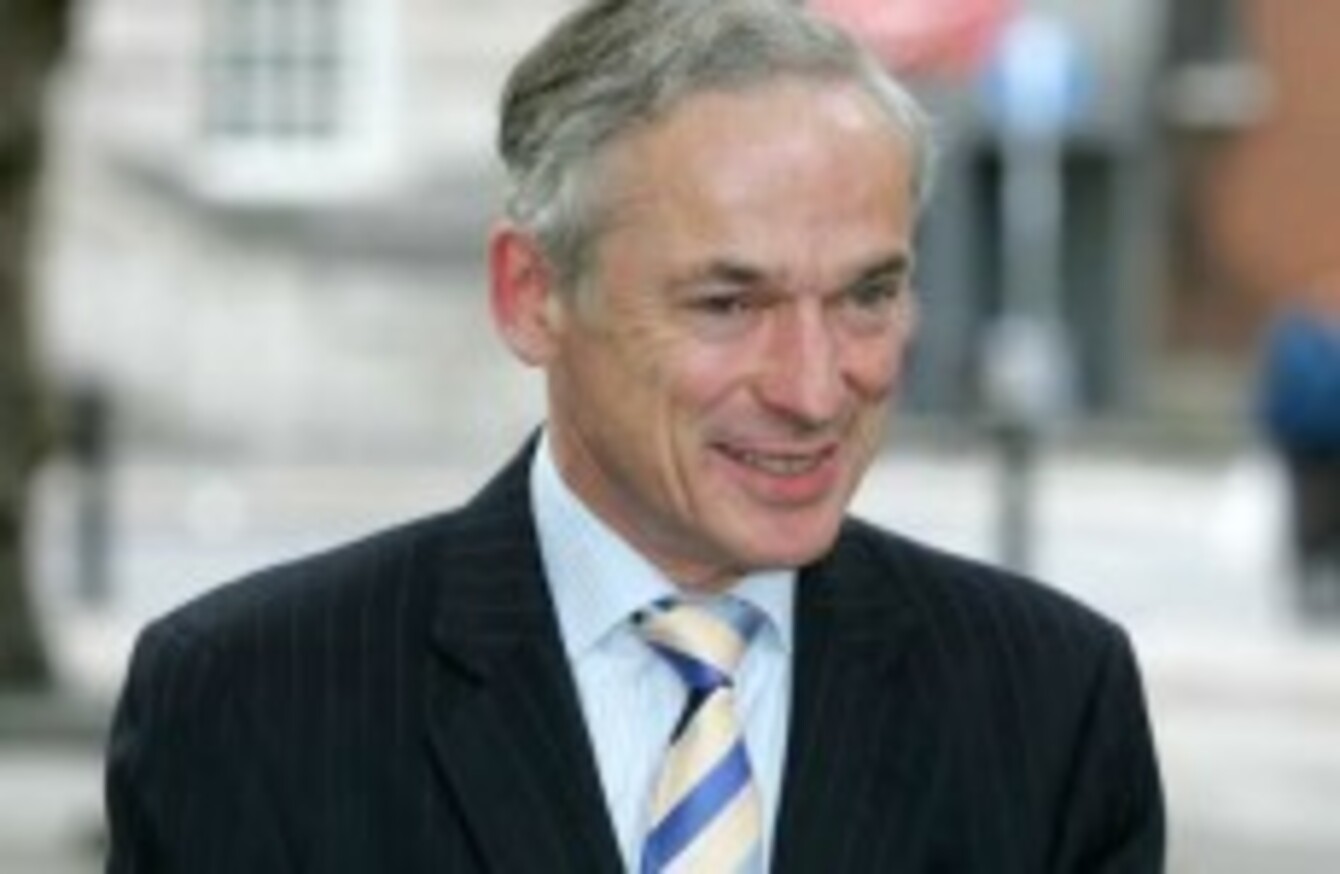 Jobs Minister Richard Bruton announced the appointment today
Image: Photocall Ireland
Jobs Minister Richard Bruton announced the appointment today
Image: Photocall Ireland
THE GOVERNMENT HAS announced that Ian Drennan will succeed Paul Appleby as the Director of Corporate Enforcement.
Drennan, who is the head of the Irish Auditing and Accounting Supervisory Authority, will take up the new role tomorrow following the departure of Appleby after over ten years in charge.
Appleby, 58, had originally stepped down in January but agreed to stay on for a further six months in order to minimise disruption to his office's investigation into Anglo Irish Bank.
Jobs and Enterprise Minister Richard Bruton announced the appointment of Ian Drennan today saying that he brought with him a "wealth of experience" having served as the CEO of the IAASA over the past eight years.
Bruton said in a statement: "Having led both the establishment and development of that organisation over that period, Mr Drennan brings with him a wealth of experience in the areas of advocacy, regulation and enforcement to the role. I wish him every success in the challenging task ahead."
Among the areas that Drennan will be involved in over the coming months are the closing stages of the ODCE's investigation into the now defunct Anglo Irish which the organisation says is "almost complete".
The ODCE expects to complete work on its investigation in the near future having already sent five extensive investigation files to the Director of Public Prosecutions last year as well as three files to the DPP this year.
Appleby, who called for the extension of the time that suspected white collar criminals could be held for questioning today, has said that he will make himself available to the ODCE if assistance is required.
Appleby retires on an annual pension of about €73,000 after 39 years of working in the civil service. He will also receive a lump sum payment of €255,000.
As well as taking over investigations into Anglo Irish Bank, Drennan will also be tasked with deciding whether or not to probe the tax affairs of independent TD Mick Wallace.