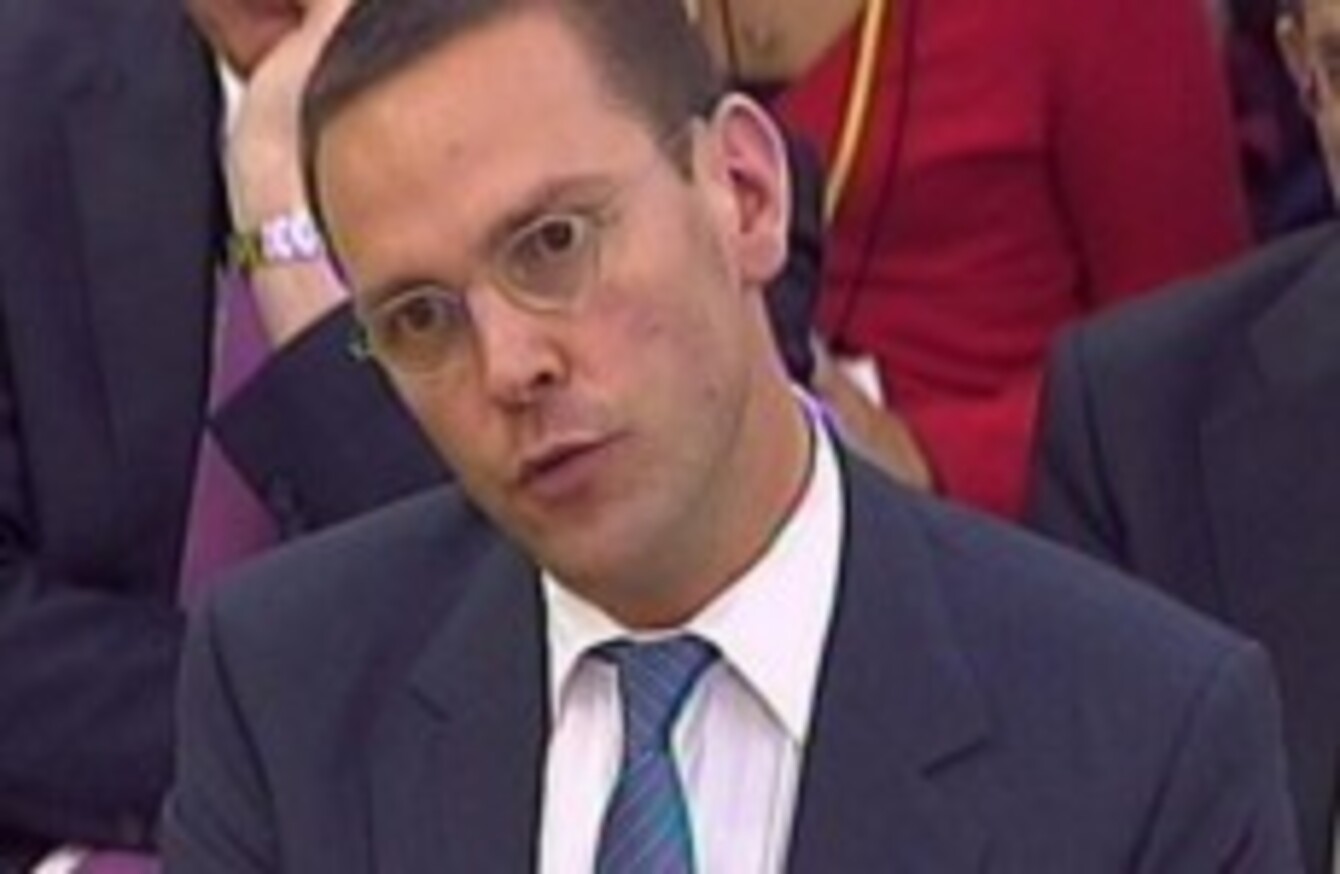 Deputy Chief Operating Officer and Chairman and Chief Executive Officer, International News Corporation James Murdoch giving evidence to the Culture, Media and Sport Select Committee in the House of Commons
Image: PA/PA Wire/Press Association Images
Deputy Chief Operating Officer and Chairman and Chief Executive Officer, International News Corporation James Murdoch giving evidence to the Culture, Media and Sport Select Committee in the House of Commons
Image: PA/PA Wire/Press Association Images
Updated 1pm
NEW DOCUMENTS THAT may cast doubt on the evidence given by James Murdoch to the House of Commons Select Committee have been sent to MPs.
The Guardian reports that a letter from News of The World's former royal correspondent, Clive Goodman – which was written four years ago but published today – claims phone hacking was widely discussed during the paper's editorial meetings.
He also wrote in the letter that his own hacking was carried out the "full knowledge and support" of other senior journalists, and that Andy Coulson offered to let him keep his job if he did not implicate the paper in hacking when speaking in court.
Labour MP Tom Watson, who is a member of the Culture, Media and Sport Committee, described the letter as completely removing News International's defence.
The committee has been provided with two copies of the letter.
Sky News reports that in July, Murdoch said he was not aware of an email that said phone hacking involved more than one reporter at the News of the World.
However, former NOTW editor Colin Myler and the tabloid's former legal manager Tom Crone said that they did inform him about the email.
According to Sky News, the CMS will meet today to decide whether they should recall Crone, Myler and Murdoch to clarify these points.