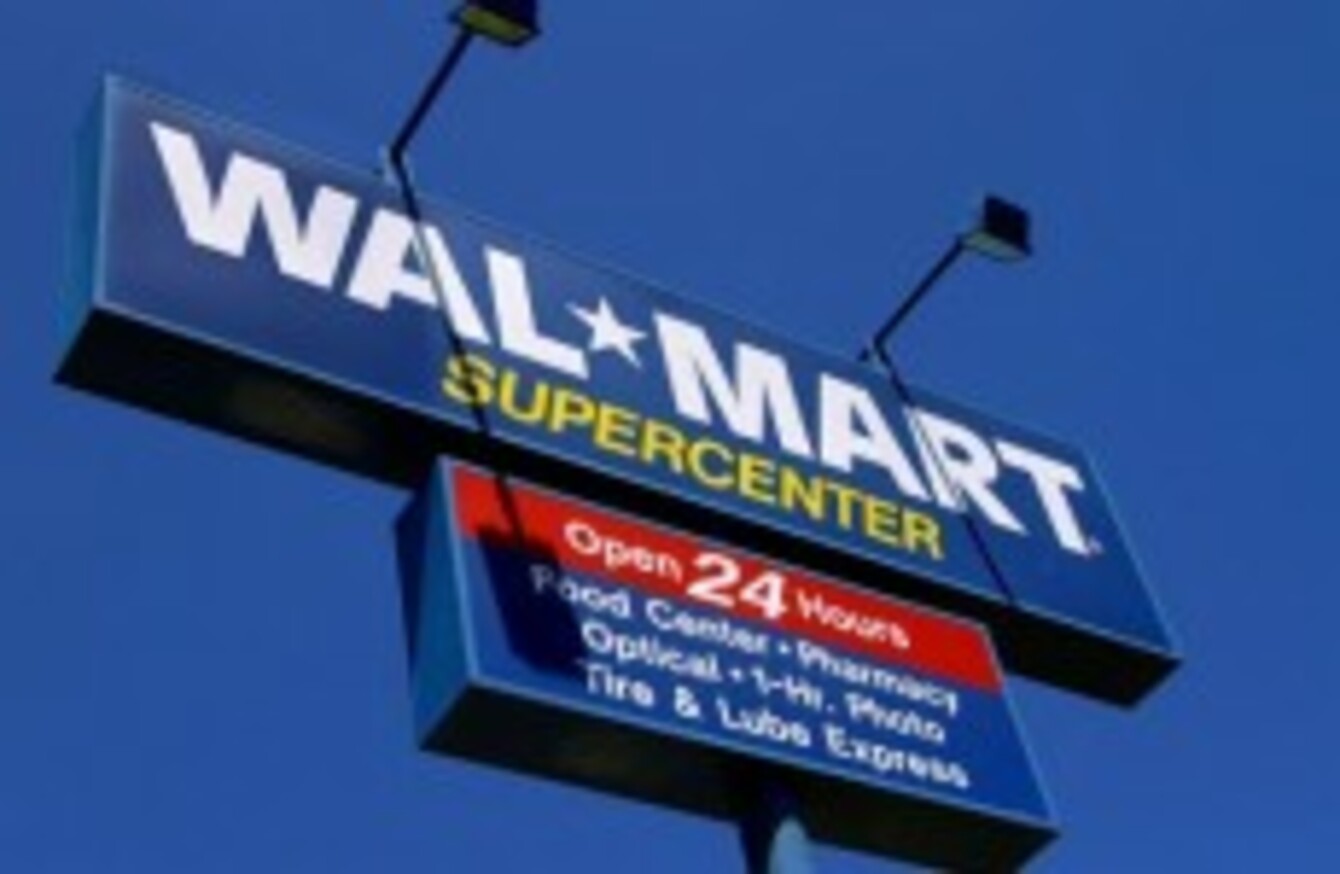 Could Wal Mart come to Ireland?
Image: PA
Could Wal Mart come to Ireland?
Image: PA
THE DEPARTMENT OF Environment has published new planning guidelines which will allow for larger supermarkets and superstores to be built in Dublin and the country's biggest cities.
The new guidelines relax a cap on shop spaces which had been imposed by guidelines last published in 2005. The new floorspace rules will mean that new shops and extensions on existing premises can avail of the increased limits.
The guidelines state that the cap on floor space has been raised from 3,500 square  metres to 4,000 square metres in the four Dublin local authority areas.
For the cities of Cork, Galway, Waterford and Limerick the caps on floor space are increased from 3,000 square metres to 3,500 square metres. The maximum allowable floor space in the rest of the country will remain at 3,000 square metres.
The government first mooted the idea of lifting the caps on space in leaked budget documents disclosed by TheJournal.ie last November with the potential aim of attracting American hypermarkets such as Costco and Wal-Mart.
More likely is that UK retailers such as Asda – which is owned by Wal-Mart – and Sainsbury's could now establish themselves in Ireland.
Despite the relaxation in the cap on floor space, the new guidelines state that there should now be a presumption against the further development of retail parks outside of towns.
"The number of retail parks has grown substantially over the past decade, reaching saturation point in some areas," the guidelines state.