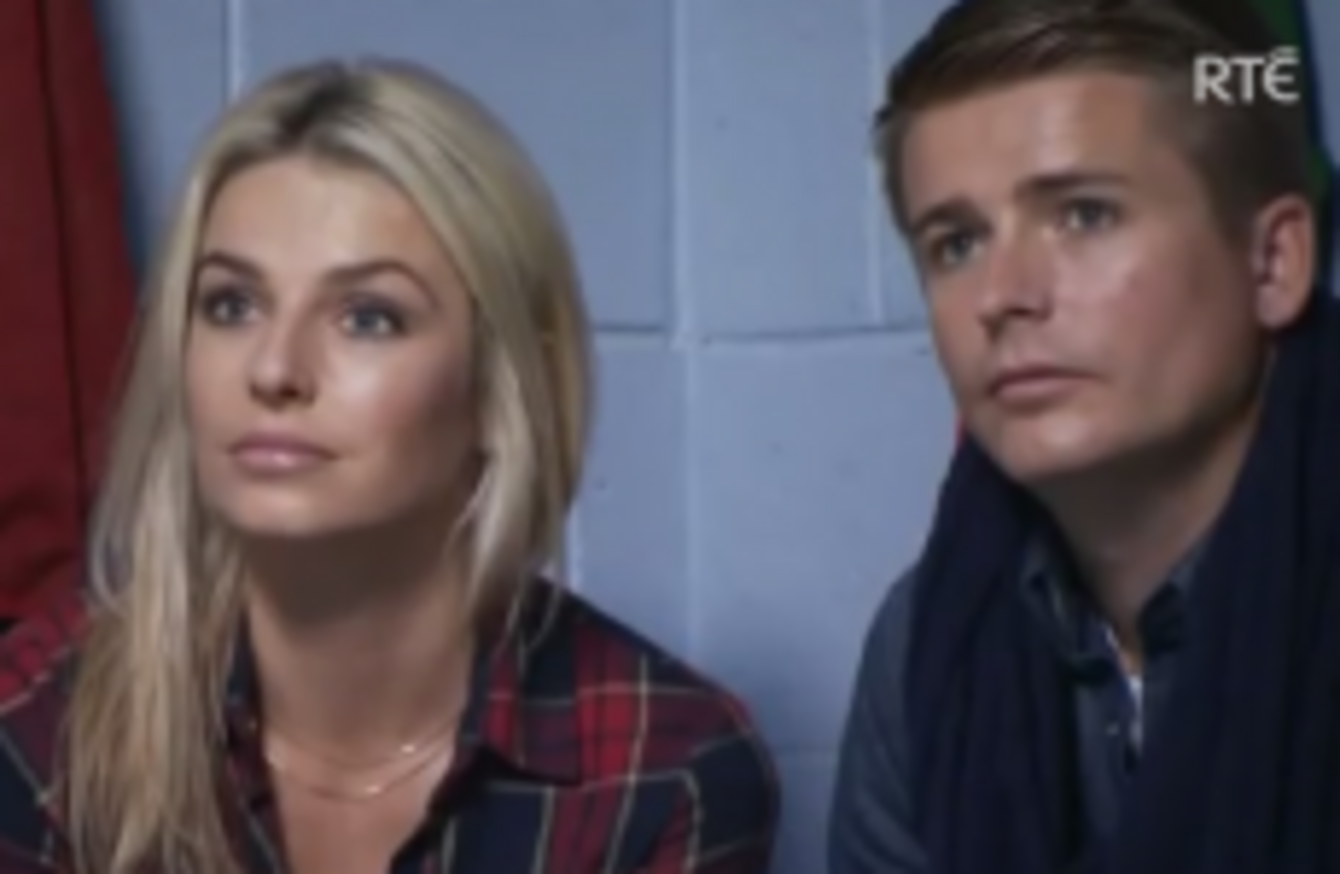 Pippa O'Connor and Brian Ormond in an episode of Celebrity Bainisteoir: The Rivals, one of shows produced by Animo for RTÉ.
Pippa O'Connor and Brian Ormond in an episode of Celebrity Bainisteoir: The Rivals, one of shows produced by Animo for RTÉ.
Updated 22.45
THE NEW HEAD of RTÉ One has been announced as Adrian Lynch.
Currently the managing director of Animo Television productions, Lynch is to step down from that post in November when he takes up the RTÉ One Channel Controller position.
Animo Television has produced a number of popular programmes for RTÉ including Celebrity Bainisteoir, The Secret Millionaire, Feargal Quinn's Retail Therapy and Ireland's Fittest Family. MD of RTÉ television, Glen Killane, said today that this experience with Animo meant that "Adrian has proven that he has excellent programming and public service instincts as well as an innate entrepreneurial spirit".
Lynch said in comments released by RTÉ that he was hoping to work with Irish programme makers and talent, "both inside, and outside of RTÉ, to bring the very best of homegrown content to Irish audiences".
While RTÉ has made a number of appointments in recent times of external candidates, these have mostly come from other broadcasters. The MD of News and Current Affairs (and Deputy DG) Kevin Bakhurst, came from the BBC. George Dixon, whom Lynch will replace as Controller of RTÉ One, came from Channel 4, and has since returned to the BBC. The main people over RTÉ Two are Bill Malone (Controller) and Eddie Doyle (Head of Comedy, Talent Development and Music) – they are both longtime RTÉ employees.
What now for Animo?
Steve Carson, husband to Miriam O'Callaghan and since departed for BBC Northern Ireland, was the last appointment to such a high-level TV position to have come from running his own production company.
He and O'Callaghan had set up Mint in 2000, producing a number of shows for RTÉ including Bertie, Who Do You Think You Are?, Haughey, Surgeons, Our Lady's and Fine Gael at War. When he landed the job of Director of Programmes at RTÉ Television in 2009, he and O'Callaghan decided to wind up Mint Productions to avoid a conflict of interest.
It is not yet clear if Animo Television will continue to seek commissions from RTÉ when Lynch, who is one of two directors of Animo, begins his new post in Montrose.
RTÉ told TheJournal.ie that as well as stepping down as MD of Animo when he begins the job, Lynch will also resign as a director of the company. A spokesperson said:
All staff and contractors are required to be compliant with RTÉ's Code of Business Conduct for employees, available

here

. (See Section 3.2)
Protocols have been put in place to ensure no conflict arises in respect of current or future commissions from Animo Productions.
Section 3.2 of RTÉ's Code of Business Conduct says that employees of RTÉ "may be" asked to dispose of a financial stake in an outside interest that might be a conflict of interest to their RTÉ duties.
Adrian Lynch did not respond to TheJournal.ie's requests for comment on this matter.