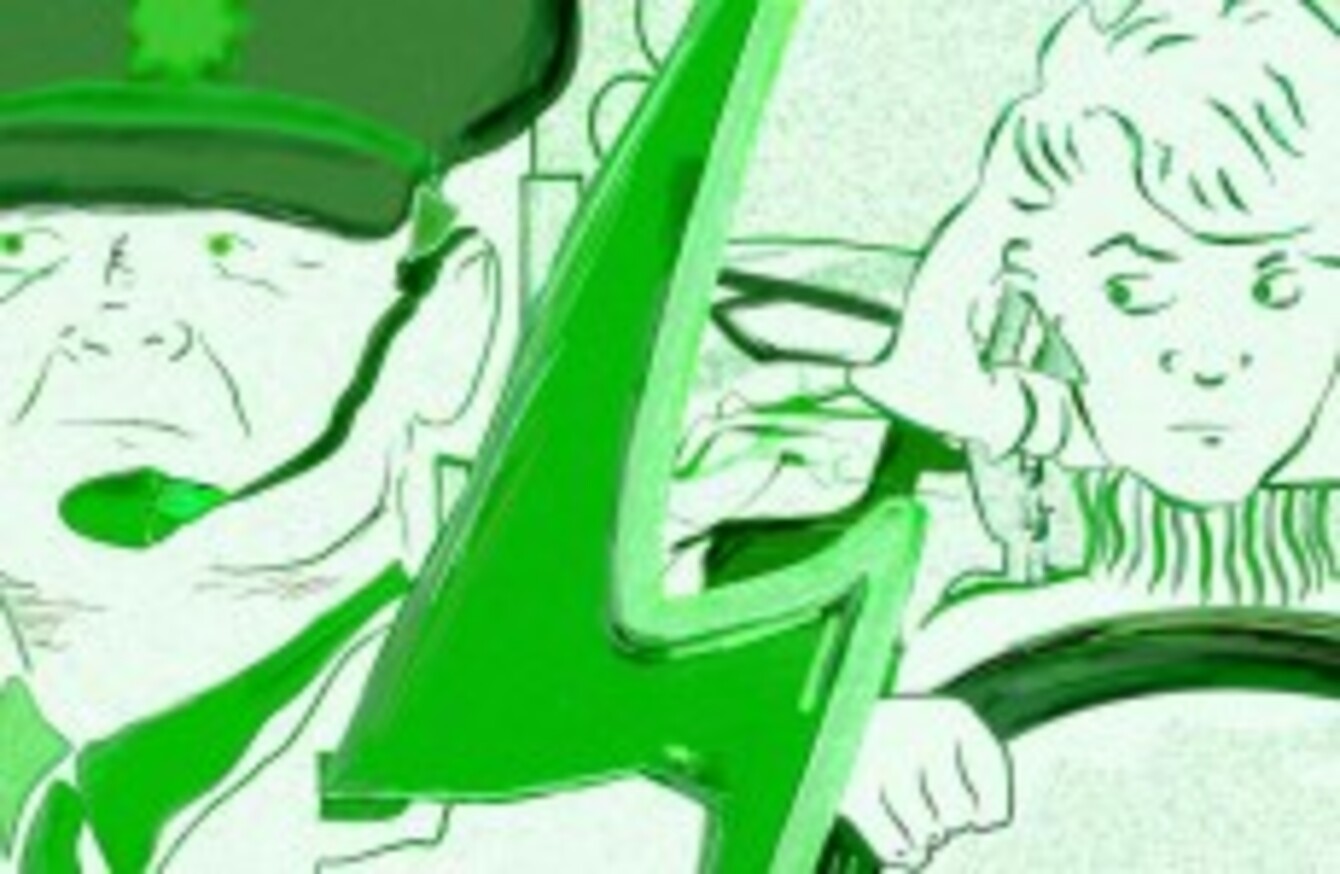 A still from the Green Marker Scare
Image: Graham Jones
A still from the Green Marker Scare
Image: Graham Jones
AN IRISH DIRECTOR has brought out his third feature film – and though it is definitely not for children, it features animation by young people from Cork, Limerick and Tipperary.
Graham Jones, who also directed How to Cheat in the Leaving Cert, has just released the Green Marker Scare, an Irish horror movie animated by children that contains virtually no sex or violence but which, says Jones, may be even scarier as a result.
Explicit or effects-driven stuff has never interested me as a filmmaker. It's always been my sense that what you don't show is more powerful. I'd wager The Green Marker Scare is more disturbing than any big-budget American horror this year because not only does it deal with people who prey on children but was actually animated by a group of children. It has a terrible authenticity.
A father of three himself, Jones ensured that he was ethical in the making of the film. To keep a consistent look throughout the film, each child was assigned a different character or environment. While they knew they were drawing for a horror film, the film's content wasn't shared with those who drew the scenes.
The main character in the film is an Irish girl-sleuth called Noreen, who discovers that something very sinister is taking place in her small country town.
Online
Jones told TheJournal.ie he has chosen to release the film completely online, not only so that people can share it with each other, but also because the idea of releasing his work solely on the internet, away from commercial interests, really appeals to him.
"Every small independent film maker just wants his or her work to be seen," he says, mentioning how the advent of the internet and downloading has changed the landscape for film and other art.
I think a lot of artists have mixed feelings about it – in one way it's wonderful. Anyone can watch the Green Marker Scare and we're hoping it will catch on. It's great they don't need to go the cinema, they don't need to wait for it to arrive – it's literally a click.
But at the same time, there is the issue of "when do people hand over the money", as he puts it, before adding that he doesn't create his independent films as a money-making exercise. "I think it is scary. The music industry was struck by this before the film industry," he says adding that he feels it has brought live performance back in way that had died a little. Though there may not be much – or any – money to be had by releasing a film online, it means his work is not controlled by other power structures.
Enlisting children to work on the animation was a stylistic decision, and one that at first scared Jones. But what scared him even more was the research he did into the subject – without giving much away, we can say that there are satanic elements to the plot – and this is what ultimately led to him depicting the film in such a way.
"When I realised that, I thought I have to do it about this kind of stuff. But how am I going to do it?" He decided on animation, and that it "should be like a moving children's picture".
"I'm very glad now looking at it," said Jones of the finished product, adding he doesn't think he could have made the film in any other way.
Here's the trailer for the film – and remember, it's definitely not for children.