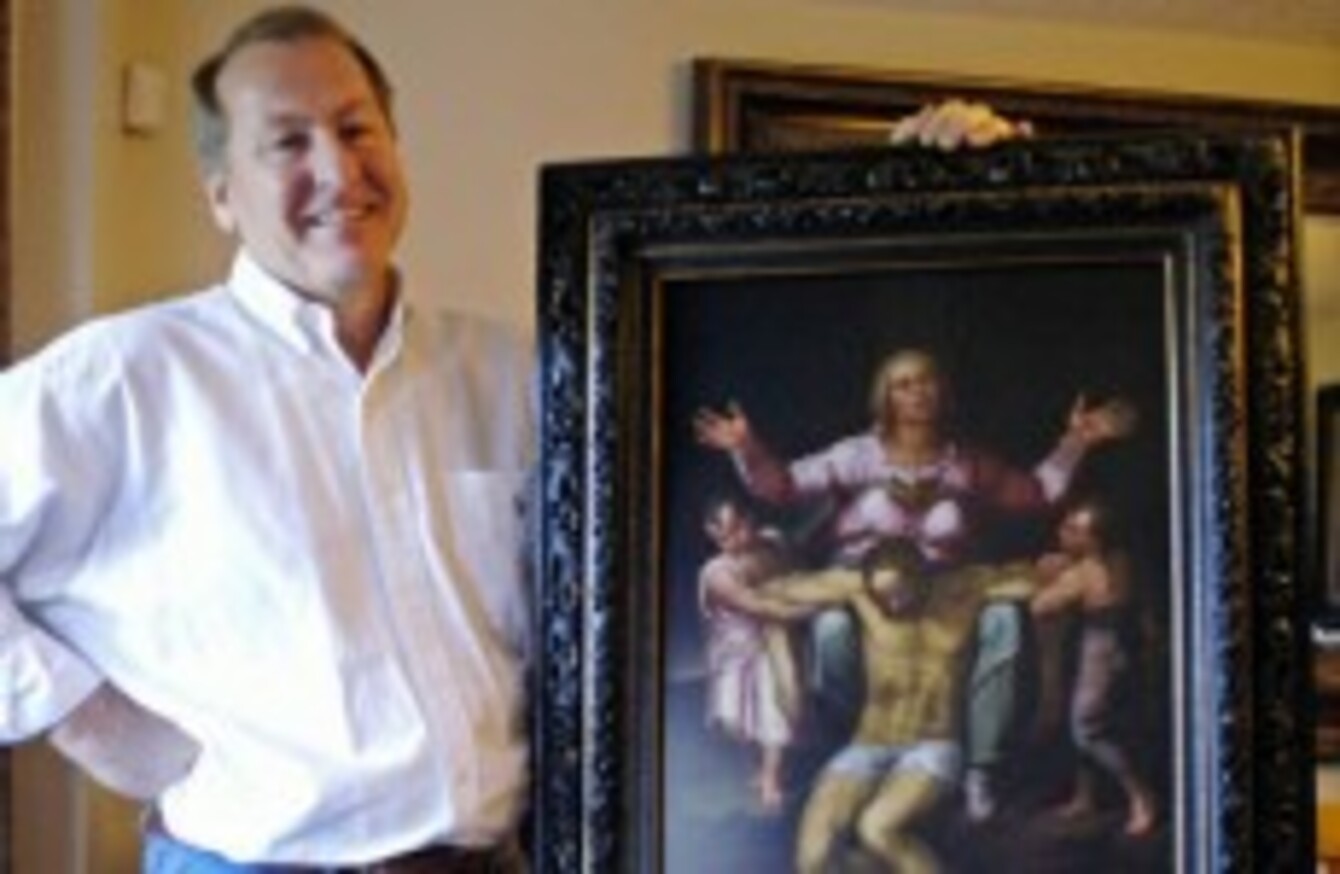 A lithograph of "La Pieta," another painting believed by Forcellino to have been painted by Michelangelo in the 16th century, held by Martin Kober in Tonawanda, N.Y
Image: Don Heupel/AP/Press Association Images
A lithograph of "La Pieta," another painting believed by Forcellino to have been painted by Michelangelo in the 16th century, held by Martin Kober in Tonawanda, N.Y
Image: Don Heupel/AP/Press Association Images
AN UNKNOWN MICHELANGELO painting has been found at the University of Oxford, it has been claimed.
Leading art scholar Antonia Forcellino says that Crucifixion With The Madonna, St John and Two Mourning Angels is in fact by Michelangelo and not Marcello Venusti.
The Independent reports that the painting is at Campion Hall, an institution connected to Oxford.
Forcellino said that he used infra red techniques to date the painting.
The painting was bought in 1930 and is being looked after by Oxford's Ashmolean Museum of Art and Archaeology.
Forcellino is the author of Michelangelo: A Tormented Life, and The Lost Michelangelos.
The scholar also claims that a painting owned by a New York family, called La Pieta, is also a previously undiscovered Michelangelo work.