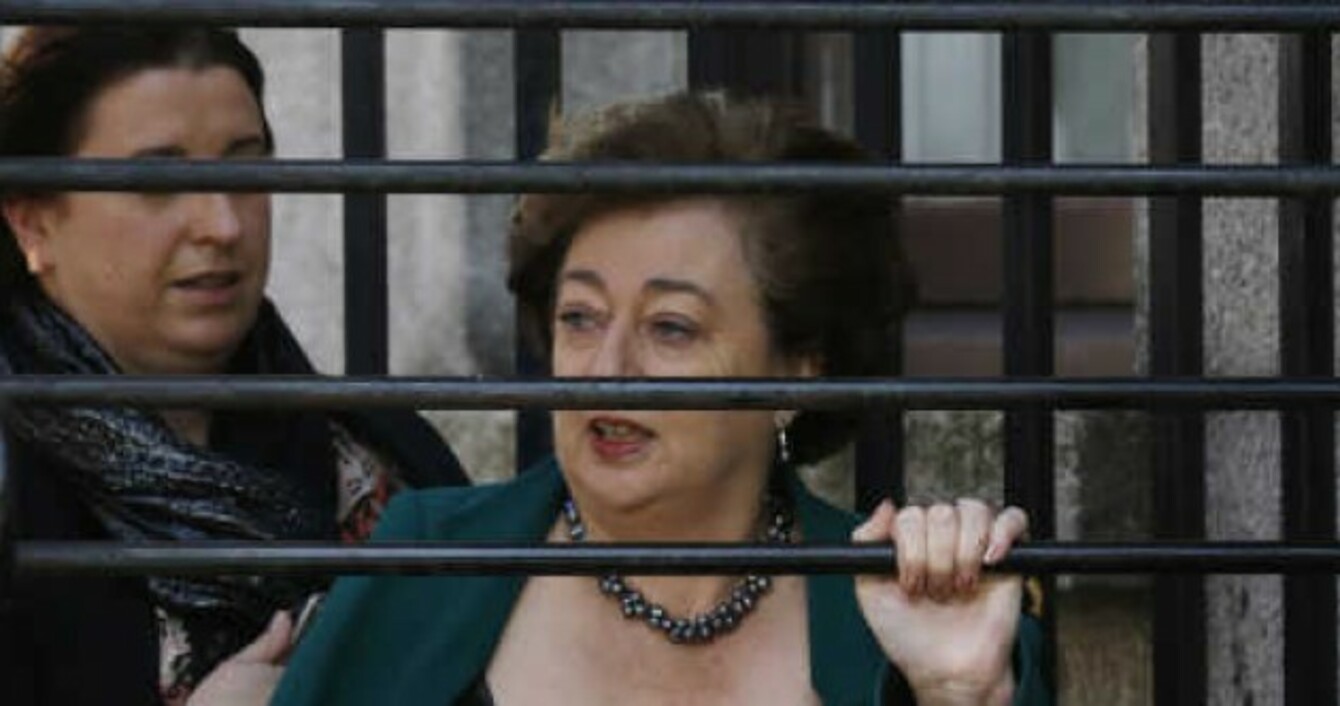 Catherine Murphy is among those said to be on the brink of forming a new party.
Image: Photocall Irealnd
Catherine Murphy is among those said to be on the brink of forming a new party.
Image: Photocall Irealnd
THERE WAS A but of buzz in political circles this morning after The Irish Times and Irish Independent both led with stories that a new political party is imminent.
Both papers reported that three prominent independent TDs, Catherine Murphy, Róisín Shortall and Stephen Donnelly have held talks about a new party.
One report said they are "close to an agreement" on what is likely to be a centre-left political party.
We've seen similar stories pop up over the past few years in both publications, other newspapers and indeed on TheJournal.ie. Last December we estimated there were at least six potential new parties or alliances being spoken about.
Over the last two years, the only political party that has emerged out of all this chat is Renua Ireland and it has so far failed to capture the public's imagination.
The most recent Red C opinion poll put the party on a statistically insignificant one per cent. Despite support ebbing away from the category of 'independents and others' it has gone back to the government parties and not Renua.
This was something we asked party leader Lucinda Creighton about in a recent interview.
Source: Video TheJournal.ie/YouTube
While it is "early days" for the new party, its less than convincing performance so far leads one to wonder why a group of independent TDs and Senators would be inclined to go down a similar route and enter a formal party structure.
Those reported to be involved in this latest endeavour are all strong-minded independents. They owe their success to their personal brand and aligning themselves to a party may not be the best strategy.
Catherine Murphy has made headlines recently for her sterling work on the Siteserv/IBRC/Denis O'Brien controversy.
The Kildare North deputy was at the forefront of the the Independents' Network, a loose alliance of non-party candidates, formed last year for the local and European elections.
It had a credible nineteen of its 36 members elected – two MEPS and seventeen councillors – but despite some pushing for a more formal structure after that electoral success, nothing happened.
Some of those involved have split off into the Shane Ross-led Independent Alliance whose stated aims are not exactly capturing voters' eyes – if they're even aware of them at all.
Stephen Donnelly toyed with the idea of getting involved with the Ross-led Independent Alliance, before deciding against it earlier this year.
He has long been rumoured to be on the verge of joining one of the established parties and told the Irish Times today that he was "talking to people" about this new party.
But then he's been doing that for sometime. It's well-known that the Wicklow TD is keen to get involved in something but his pickiness to date doesn't lead one to believe he will definitely jump at what's been mooted.
Shortall was quoted this morning as saying she is "very keen" to talk to people about the idea of a new party.
Yet the Dublin North-West deputy said almost the exact same thing nearly a year ago:
Some prominent senators are also rumoured to be involved in this new political party.
These include the leading marriage referendum campaigner Katherine Zappone, children's rights advocate Jillian van Turnhout and former Fianna Fáiler Averil Power.
Zappone has been quietly establishing a base in Dublin South-West in recent months with a view to possibly running there as an independent in the next general election.
Any support she has built up so far would likely have been on the basis of her own personal brand and her strong advocacy for the referendum's passage. It would seem an odd move to toss all that aside in favour of joining a party.
Meanwhile, Van Turnhout was out early this morning to say she had no involvement in what was being reported:
Power, who was out of the country last week, has already said she's given little thought to her future political ambitions, if indeed she has any at all.
A recent ad on the front page of her local paper sparked speculation she would run for the Dáil as an independent.
But the biggest problem with all this talk of a new party is that it remains just that: talk.
The longer it goes on the more people switch off. There's an argument to be made that Renua left it too late to make an impact ahead of a general election. The time for a new party to strike was perhaps not when the economy was as buoyant as it is now or with an election less than a year away.
When Dessie O'Malley established the Progressive Democrats in 1985, he did so at a time when the country's national debt had skyrocketed, unemployment was at over 17 per cent and there was, within Fianna Fáil, a sizeable amount of people unhappy with the leader Charlie Haughey.
O'Malley and the PDs tapped into the idea that it could do something about the economy and offer a home for anti-Haugheyites, as well as some Fine Gaelers who felt their party was too socially conservative. For many voters that proved, albeit briefly, to be an attractive proposition.
None of what we've heard so far about this latest potential political party even comes close.