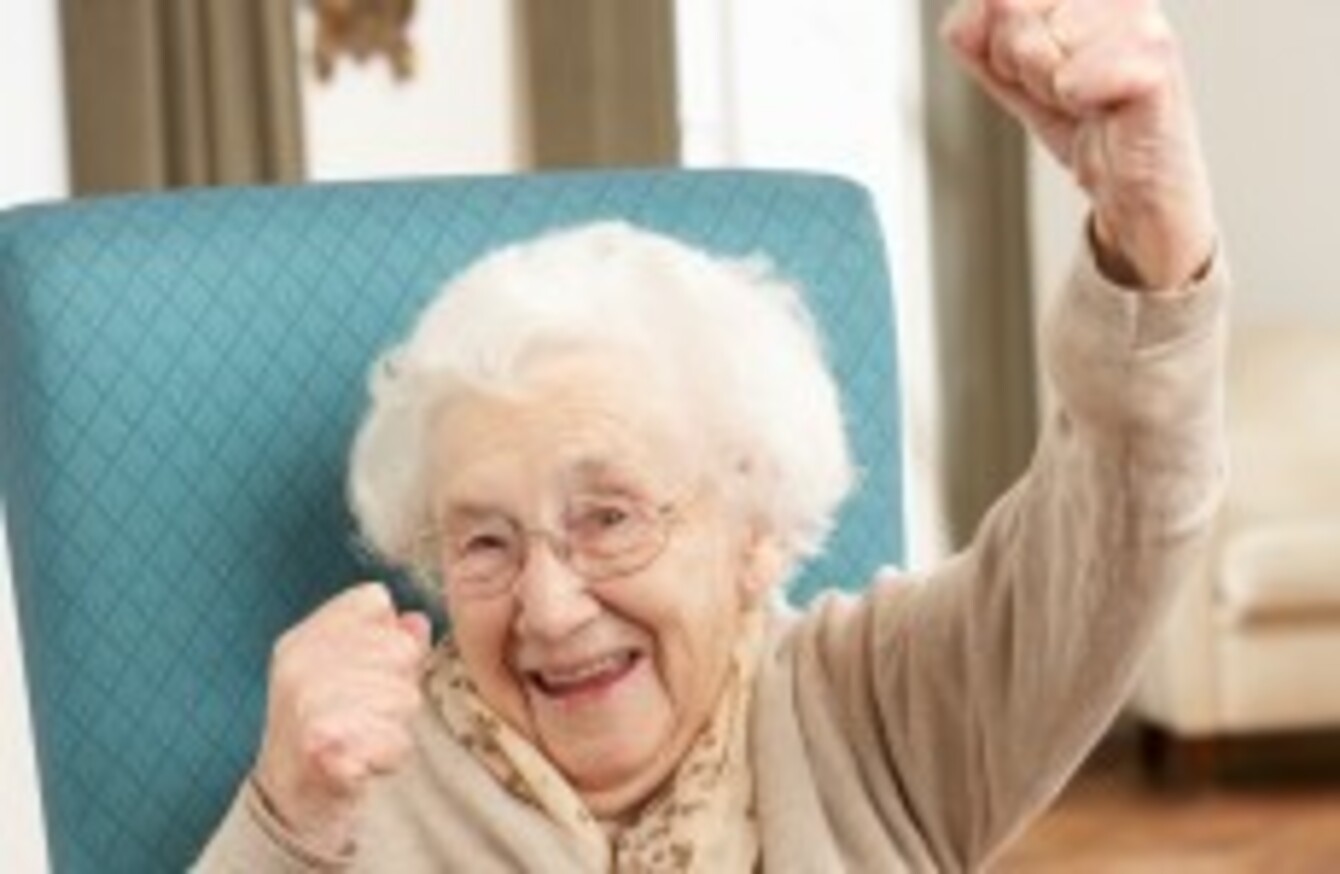 Image: woman celebrating via Shutterstock
Image: woman celebrating via Shutterstock
A NEW PROJECT to help older people stay living in their own home in being introduced in five pilot areas across the country.
The Older People Remaining at Home (OPRAH) project will provide older people with the supports they need to stay living at home.
It's being introduced in Limerick, Kilkenny and three sites in Dublin. There will be up to 40 older people in each pilot.
OPRAH will provide them with a designated support coordinator who will assesses each individual's care needs.
An individualised care plan will then be developed with local health & public services and voluntary organisations.
Hugh O'Connor from the Age Friendly Cities and Counties Programme said,
The consistent thing that people tell us is that they want to stay living in their own home for as long as possible. They want to remain part of their communities and avoid premature admission to long-term care. OPRAH is one response to that particular issue
"There are already a wide range of practical supports available in the community but these supports would benefit from additional coordination.
People need to be linked into these services. It could be something simple like a home visitation service, home care or home help, minor home modifications, respite care, access to transport or Meals on Wheels.
"It's often these softer supports than can make the difference between somebody having to go into long-term care and actually being able to stay in their own home".
Ireland's first National Home Care Conference will take place at the lend of this month. Those involved in delivering home care services will come together to examine the issues facing the sector.