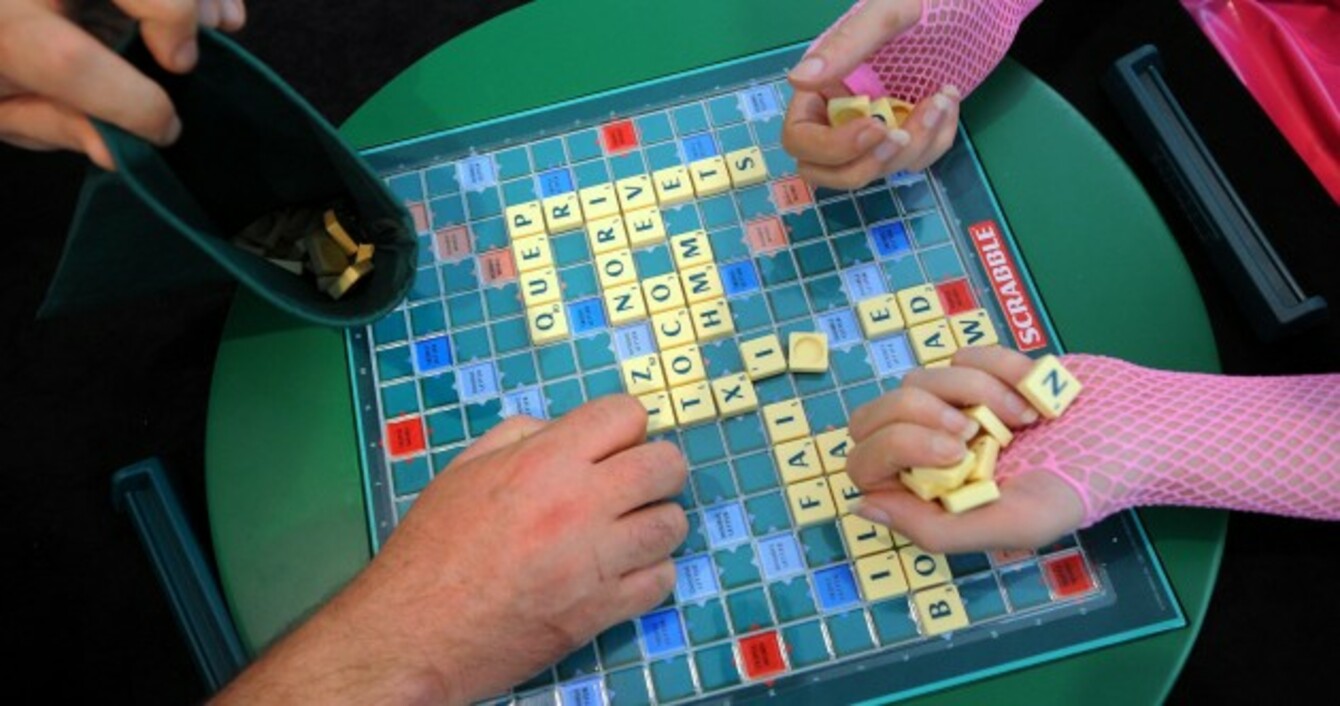 Image: PA Archive/Press Association Images
Image: PA Archive/Press Association Images
THOUSANDS OF NEW words have been added to the Scrabble dictionary – including "lolz", "obvz", "lotsa" and "shizzle".
The Guardian has a pretty extensive list of some of the most, um, interesting additions.
They include:
Bezzy – best friend (18 points)
Cakehole – mouth (17 points)
Dench – excellent (11 points)
Lolz – laughs at someone else's or one's own expense (13 points)
Lotsa – lots of (5 points)
Obvs – obviously (9 points)
Onesie – one-piece garment combining a top with trousers (6 points)
Ridic – ridiculous (8 points)
Shizzle – a form of US rap slang (18 points)
Thanx – thank you (15 points)
Twerking – type of dance involving rapid hip movement (16 points)
Also included are onomatopoeic interjections, words created from sounds such, as "augh", "blech", "eew" and "yeesh".
Some 6,500 words have been added to Collins' Official Scrabble Words - double the amount added to the previous edition.
Helen Newstead, head of language content at Collins, said: "The Internet age has revolutionised the inclusion of slang in dictionaries."
Now people use slang in social media posts, tweets, blogs, comments, text messages, you name it, so there's a host of evidence for informal varieties of English that simply didn't exist before.
Reaction hasn't been too positive…
Sue Bowman, membership secretary of the Association of British Scrabble Players, told the Daily Telegraph the new words are an "abuse of the English language".
"They seem very artificial…. It is mainly youth culture and American influence," she said.
- with reporting from AFP