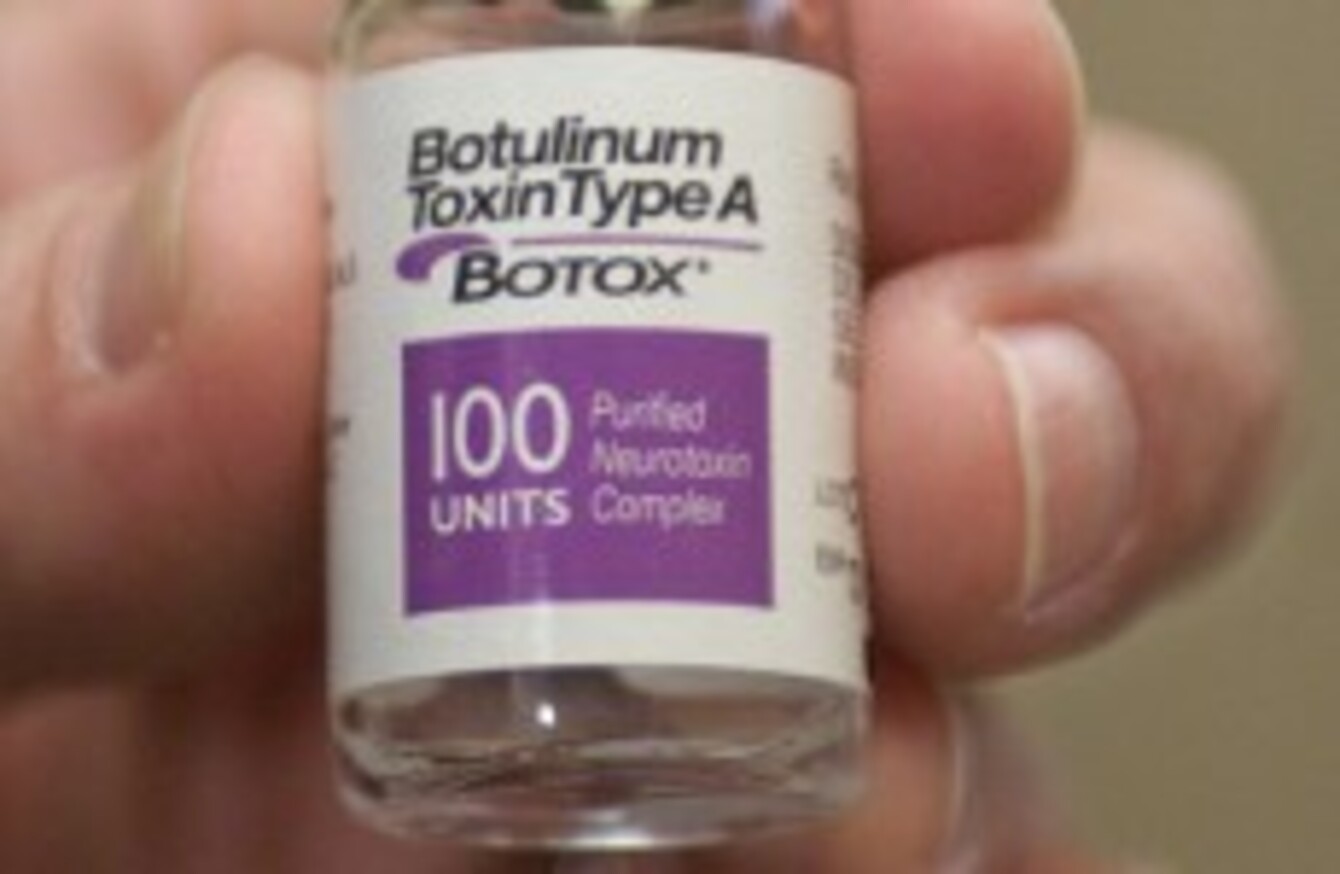 File photo of a bottle of Botox
Image: Damian Dovarganes/AP/Press Association Images
File photo of a bottle of Botox
Image: Damian Dovarganes/AP/Press Association Images
BOTOX IS MOST frequently thought of as a product that is used to freeze wrinkles, but it has other uses too.
Now Botox(botulinum toxin type A) has been licensed by the Irish Medicines Board in Ireland for the management of urinary incontinence in adults with neurogenic detrusor overactivity (NDO) resulting from neurogenic bladder due to stable sub-cervical spinal cord injury (SCI), or multiple sclerosis (MS).
This is described as "a key milestone in bringing this innovative treatment to people" living with MS or SCI who have urinary leakage (incontinence), and provides them with a long-term solution for bladder control.
Targeted injections of Botox into the bladder muscle can reduce involuntary bladder contractions, which MS and SCI patients often suffer from, and this in turn can reduce incontinence episodes.
In Ireland, more than 7,000 people live with MS and nearly 52 people are diagnosed with SCI every year.
Between 60 – 80 per cent of people with MS and 75 – 80 per cent of people with SCI will suffer from a bladder dysfunction including urinary incontinence.
This can lead to embarrassment, low self esteem, depression and loss of independence, or even ulcers, skin irritation and kidney failure.
Robert Flynn, consultant urologist at Tallaght Hospital and The National Rehabilitation Hospital commented:
Historically, the management of urinary incontinence due to NDO has relied on daily medications. However, bladder control is often not achieved with these treatments due to lack of efficacy, poor compliance and adverse events. Now, BOTOX injections, given every 8-10 months into the bladder, means that I have a new treatment option to help my patients get this debilitating condition under control. Being able to better control and manage bladder function can be life-changing for patients.
Ireland is the location for the global manufacture of Botox.
Side effects of Botox being used to treat urinary incontinence can include urinary tract infections or inability to empty the bladder.
The company says the treatment "was generally well-tolerated" in the majority of patients in its clinical trial programme.