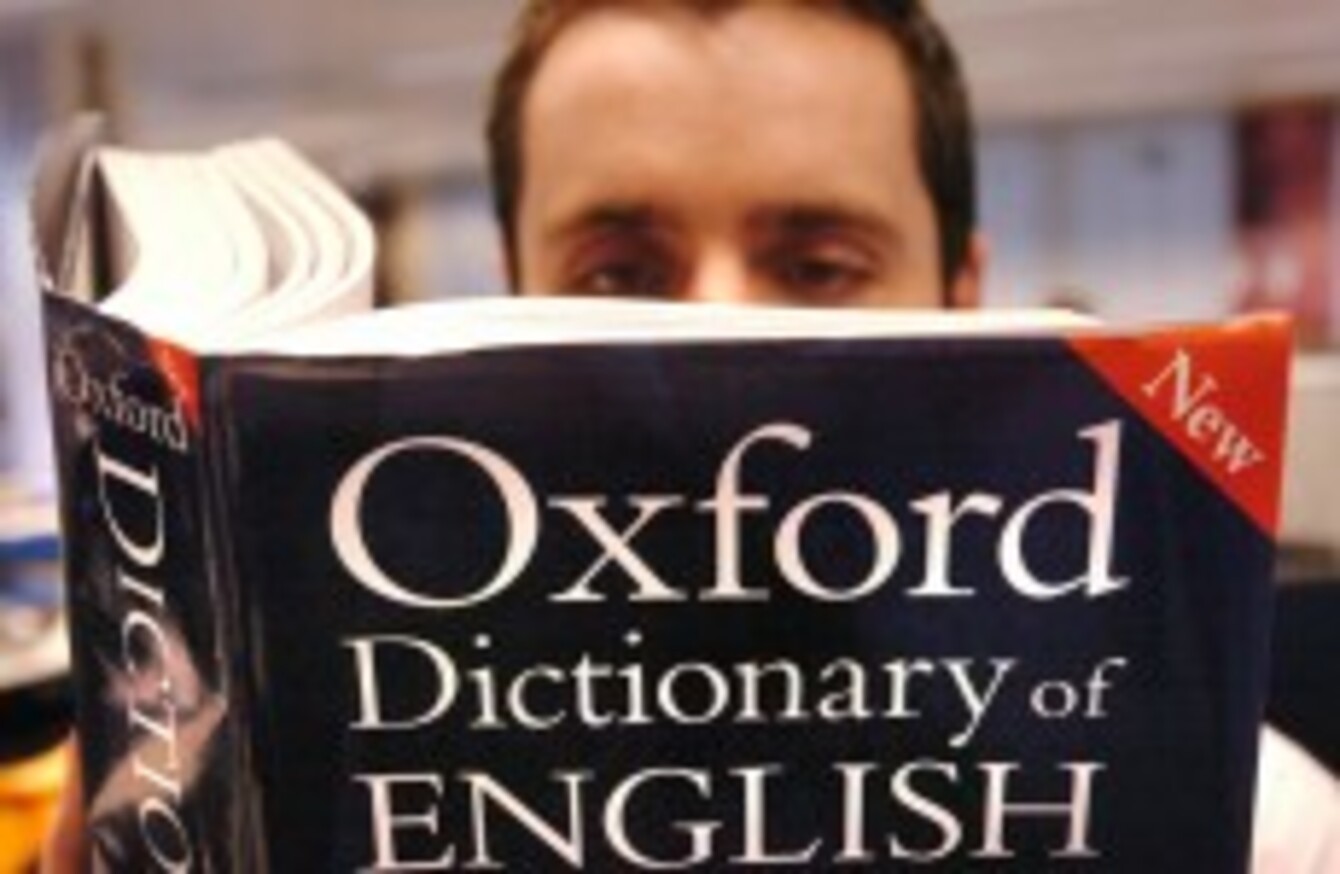 Reading the dictionary
Image: Ian Nicholson/PA Archive/Press Association Images
Reading the dictionary
Image: Ian Nicholson/PA Archive/Press Association Images
SQUEE! IT'S TIME for the latest buzzworthy words to be added to the Oxford Dictionaries online. Srsly.
If you're dad dancing in excitement at the news, we might have a bit of a girl crush on you.
You could take some me time to have a read of the new additions – there's something geek chic about that – maybe while enjoying a pear cider and some street food (let's hope it includes guac and a cake pop).
Just don't eat so much that you get a food baby.
Don't forget to take a selfie while you're at it, preferably showing off your new pixie cut (or is that a  fauxhawk?)
Maybe you're lucky enough to be able to BYOD, so you're reading this in work; or perhaps you're thinking of a digital detox and would prefer the dictionary in paper form.
Make sure that whatever way you check out the new words, the whole thing doesn't turn into an omnishambles.
Don't have a FOMO, as they're all online here. Oxford Dictionaries add about 150 million words to their corpus database of English usage examples every month, and add around 1,000 new entries to the online dictionaries every year.
That calls for a round of celebratory home-baked blondies, we think.
Tl;DR – the dictionary has some new words in it. Twerk!