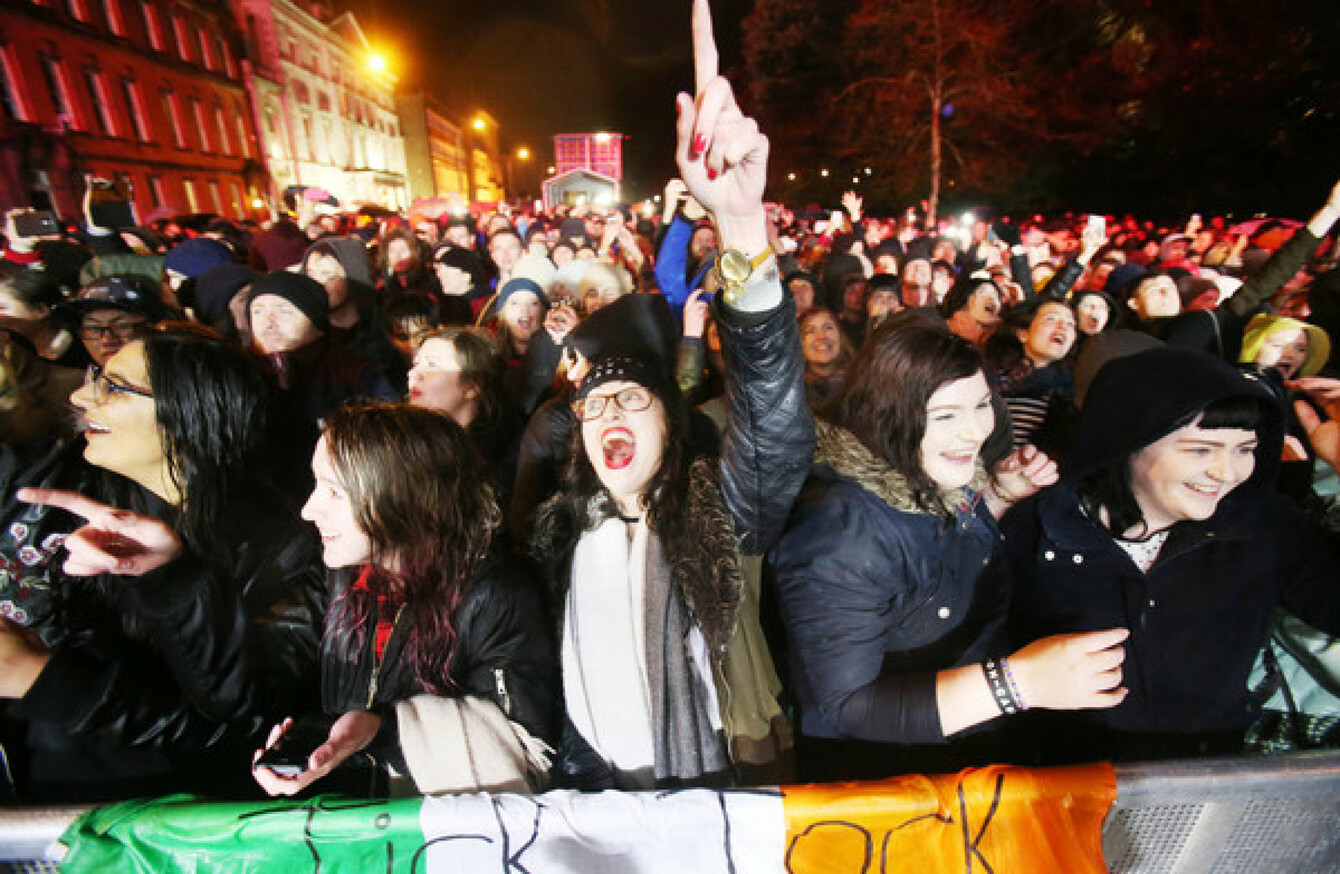 File photo of people celebrating at least year's New Year's Festival
Image: Leon Farrell/Photocall Ireland
File photo of people celebrating at least year's New Year's Festival
Image: Leon Farrell/Photocall Ireland
THERE WILL BE multiple light and aerial shows, live concerts and street performances in Dublin city this year for the New Year's Festival.
The details of the festival were announced this morning.
The main event will be the Liffey Lights Midnight Moment which will take place at 11.30pm on New Year's Eve and progress past midnight.
The free event will incorporate high-flying aerial and aquatic elements with an accompanying light show of over 100 aqua beams and spotlights.
An earlier, family friendly show will also take place beforehand at 6.30pm.
There will also be a live concert with Irish band Kodaline headlining and Hudson Taylor and Keywest featuring.
Come midnight on new year's eve the Spire will light up and beam into the sky.
New Year's Day will see street performers, jugglers and acrobats spread out across the city for a family fun day.
"We are delighted in Dublin City Council to partner on, what promises to be, the City's biggest celebration of the ringing in of the New Year to date, and one of the highlights of our annual festival and events programme," said Declan Wallace, Assistant Chief Executive with Dublin City Council.
This year will mark the fourth that the festival has been held in Dublin.