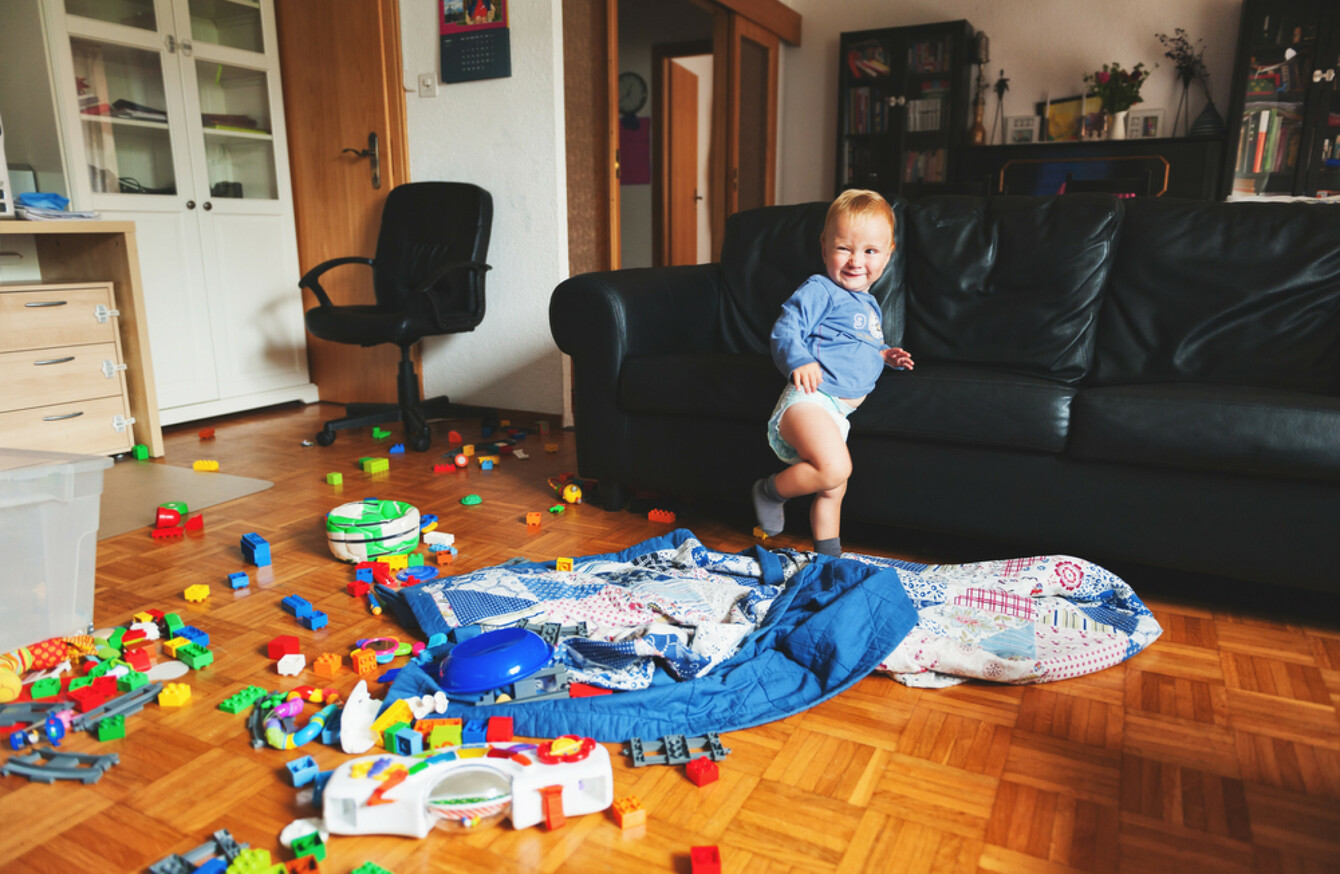 Image: Shutterstock/Anna Nahabed
Image: Shutterstock/Anna Nahabed
MAKING NEW YEAR'S resolutions is all very well. But let's be honest: 95 per cent of them will be forgotten by the third week of January. With this in mind, Ciara McDonnell has tried to come up with some parenting resolutions we might just possibly, maybe, in certain cases be able to keep. 
1. Put my phone down
My children probably think that my phone is an actual extension of my hand, but in 2018 I resolve to leave it where I can't get to it when I'm with the children.
2. Stop saying 'maybe'
My five-year-old bursts into tears every time I break out 'maybe' in order to chicken out of yet another one of their outlandish requests. He says that maybe means no, and he's right. This year, I'm going to woman up and just say no to my kids.
3. Spend time with my husband
Our children rule our house with iron fists. So much so that a recent comment about a night out caused them to turn into screeching, red-faced monsters who roared "you CAN'T LEAVE US" in our faces until we lay on the floor until they stopped. This year I resolve to smile nonchalantly at them and their babysitter as we sashay out the front door.
4. Realise that pyjama days are OK
I beat myself up on the days that the entire family has spent lounging around in our jim jams, watching movies and eating sandwiches for dinner. I'm going to ignore the guilt this year, because those days are most often the best, and I miss out on enjoying them because of my parental guilt.
5. Read more with my kids
I love reading, but I've all but given it up since having kids. This year we joined the library, but over the next twelve months I want to introduce the boys to the books that made me fall in love with words.
6. Be nicer to my children
As the parent who is responsible for all the school runs and clothes and food and all that comes with it, as well as my job, I'm prone to getting extremely narky, usually from 4pm onwards. It's not my kid's fault, so this year I am going to try to be nicer. And way less shouty.
7. Realise that bribes are not ALL bad
It's OK to promise a packet of Chewits under your breath if it means that you'll have peace for a few minutes. Sometimes parenting is a war, people, and you have to find ways of dealing with it. If that means breaking out the bribes, then so be it.
8. Call out the judgement police
I'm getting braver as I get older, and from now on I'm going to call people out when they judge other parents. I can't bear to see lack of empathy amongst parents, and this year, I won't be party to it.
9. Attempt to carve out some me time
Like I'm not talking about going away for weekends once a month. I'm talking about getting eyebrows threaded, and grabbing a coffee with my friends without feeling as though I am letting the whole family down. Which leads me to…
10. Accept that I am doing the best I can for my family
This is the most that we parents can hope for, and this year, I am going to own the fact that my husband and I are doing pretty well. We've kept two boys alive and happy for almost seven years. That's not too shabby, even if I do say so myself!