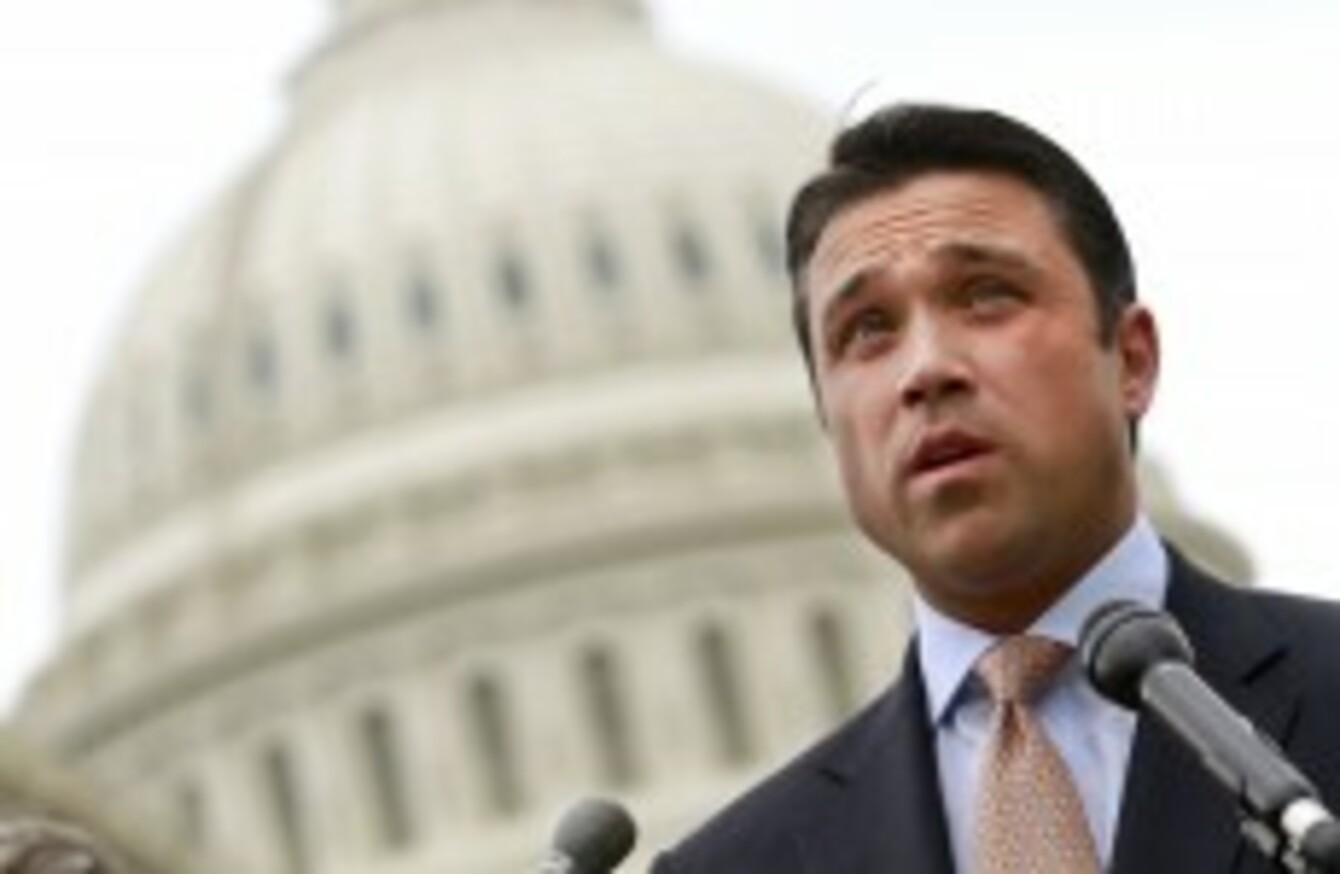 Representative Michael Grimm
Image: AP Photo/Jacquelyn Martin
Representative Michael Grimm
Image: AP Photo/Jacquelyn Martin
NEW YORK CONGRESSMAN Michael Grimm doesn't like being asked about his campaign finances.
After last night's State of the Union address, the Republican from the 11th congressional district of the Empire State was interviewed by his local TV station NY1.
After being thrown a couple of softballs by reporter Michael Scotto, Grimm was preparing to wrap up the interview.
However, when Scotto attempted to ask him about a federal investigation into his 2010 campaign finances, Grimm stormed off.
(Jacob Kornbluh/YouTube)
As Scotto summed up the story and attempted to pass back the studio, Grimm came back on screen to physically confront the much smaller Scotto.
Grimm, a former US Marine who served in the Gulf War, then threatened Scotto.
Let me be clear to you, you ever do that to me again I'll throw you off this f***ing balcony.
As Scotto argues that the question was a valid one, Grimm threatens him again.
"No, no, you're not man enough, you're not man enough. I'll break you in half. Like a boy."
No apologies
Instead of contrition, however, Grimm came out swinging following the incident, saying that NY1 had 'taken a cheap shot' at him.
"I was extremely annoyed because I was doing NY1 a favour.
I verbally took the reporter to task and told him off, because I expect a certain level of professionalism and respect, especially when I go out of my way to do that reporter a favour.
"I doubt that I am the first Member of Congress to tell off a reporter, and I am sure I won't be the last."
The station called the incident 'unacceptable'.