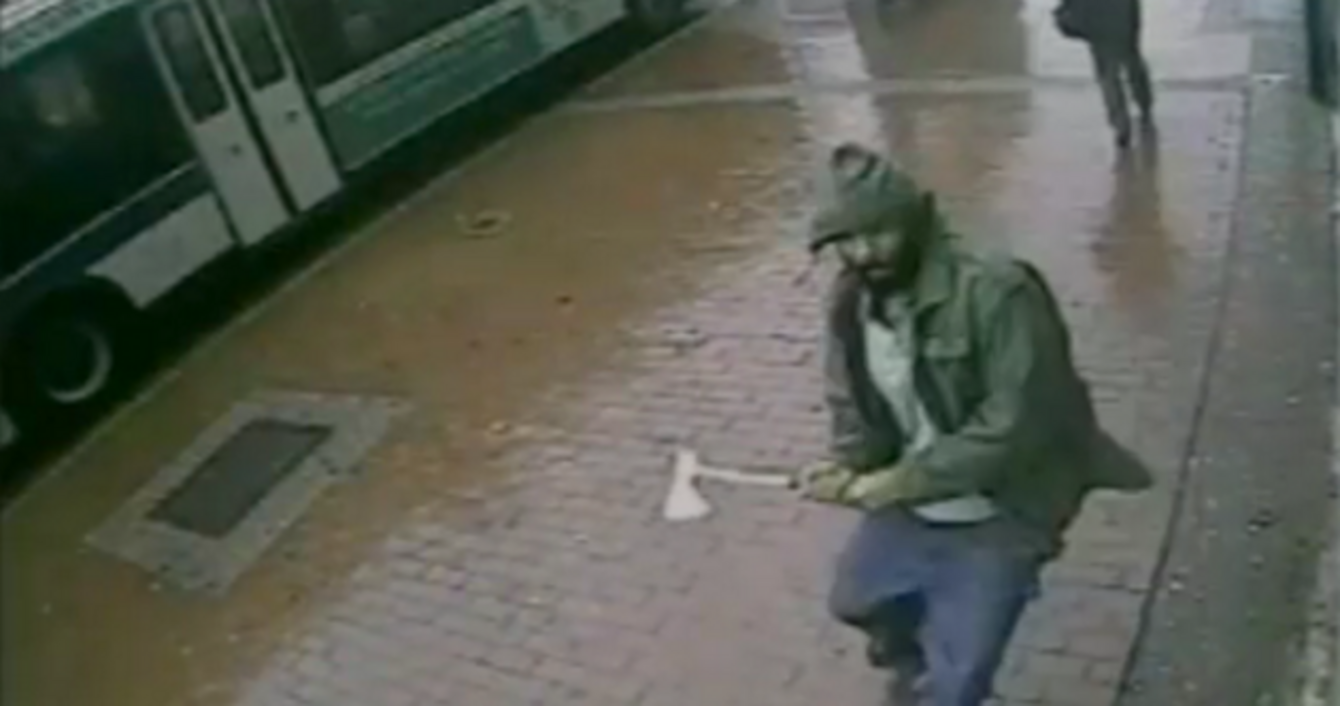 The attacker.
Image: NYPD
The attacker.
Image: NYPD
Updated 9.11pm
A ROOKIE NEW York police officer remains in hospital in a serious condition after being attacked by a man with a hatchet who was then shot dead by officers.
Police are investigating the motive but New York state governor Andrew Cuomo said he had no definitive information on suggestions that the attack Thursday was terror-related.
"There is nothing we know of at this time that would indicate that were the case," police commissioner Bill Bratton said.
He acknowledged that terror concerns were heightened after two deadly attacks in Canada this week.
Police this evening said the attacker was a "self-radicalized' Muslim convert".
The 25-year-old New York police officer, who was patrolling on foot in the city's borough of Queens with three other rookie officers, was seriously injured in the back of his head.
Another officer was hit in the arm. The other officers shot and killed the attacker, according to Bratton.
Commissioner William J Bratton told reporters last night that the officers had been posing for a photo on the street for a passer-by when the man attacked them, seemingly for no reason. Bratton said that there is no link between the man who asked for the photo and the attacker.
Recently converted
US media identified the attacker as Zale Thompson, 32. The New York Post reported that he had recently converted to Islam.
The SITE monitoring group said that he displayed "extremist leanings" in an array of statements on YouTube and Facebook.
SITE, which monitors radical Muslim groups, said Thompson described "jihad as a justifiable response to the oppression of the 'Zionists and the Crusaders'" in a comment posted to a pro-Islamic State video on September 13, 2014.
A 29-year-old bystander was also accidentally hit by a bullet in the lower back and taken to hospital, Bratton said.
The New York Times reports that the woman who was shot was in a "stable" condition in hospital.
It quotes a witness as saying that the officer hit in the head's "hat probably saved his life".
The other two officers drew their weapons and fired multiple times at the man, killing him.
Mayor Bill de Blasio said that the officers had "responded exactly as their training required".
© AFP 2014, additional reporting by Paul Hosford. Originally published 11.46am