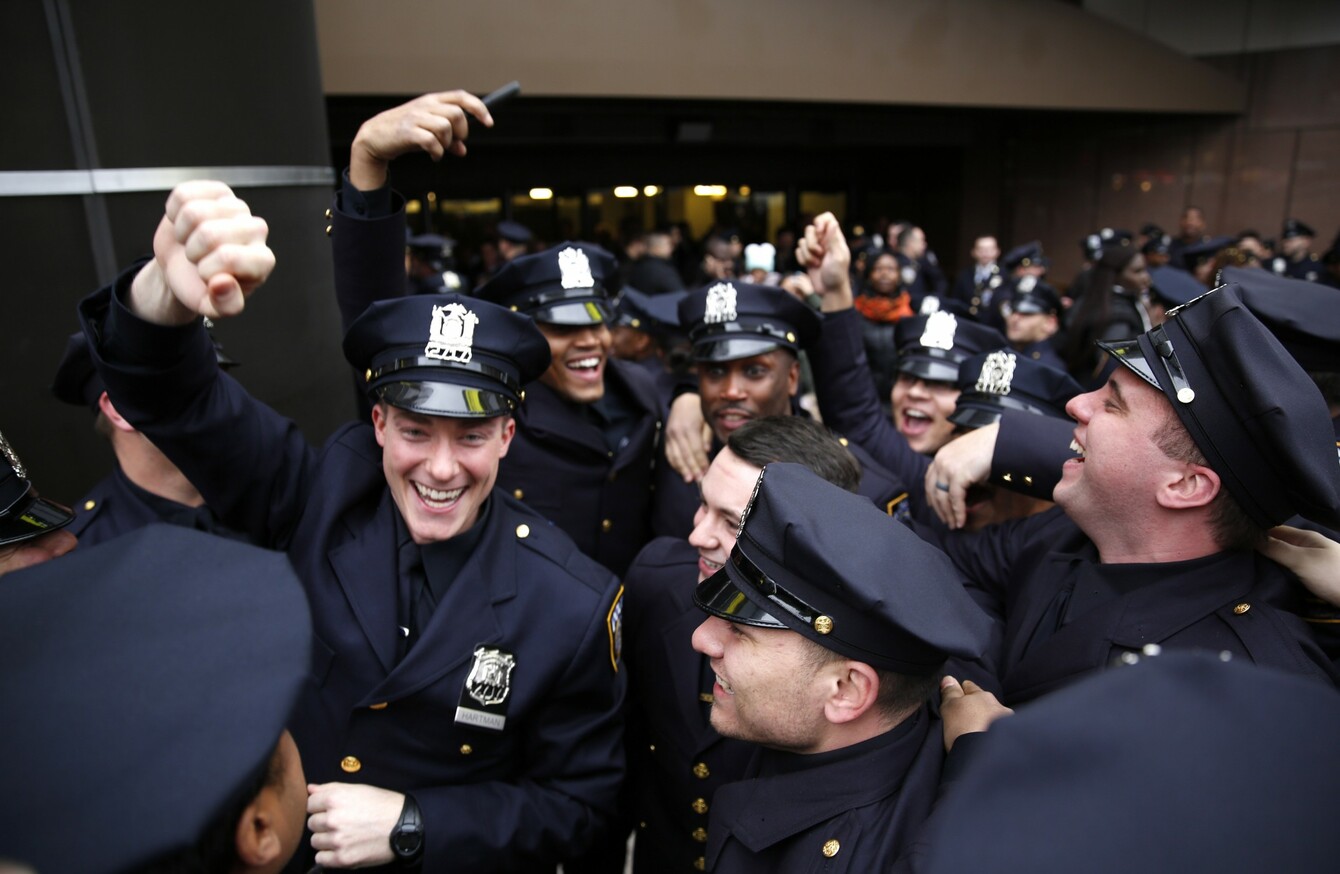 Image: Seth Wenig AP/Press Association Images
Image: Seth Wenig AP/Press Association Images
THE NUMBER OF murders and shootings in New York continued to fall last year to hit their lowest levels since the early 1990s, new figures showed last Wednesday.
The good news for New York, the largest US metropolis with a population of 8.5 million, comes as other American cities like Chicago struggle with an explosion in murder and other violent crimes.
New York notched 335 murders in 2016, a 4.8% decrease from 2015, according to the latest police statistics.
The city recorded 998 shootings last year, 140 fewer than 2015 or a 12% drop. It was the lowest level ever on record for a category created in the early 1990s.
Police chief James O'Neill, promoted in September following the retirement of the highly respected William Bratton, welcomed the continuation of a trend that began in the mid-1990s under then-mayor Rudy Giuliani, a Republican.
"We have been working hard at reducing crime to historic lows, when many said it could not be done," he said, attributing the fall to community-based policing and "laser-like" police work against gangs.
The number of gang-related shootings dropped to 412 in 2016, down from 560 in 2015, a decrease of 25%.
By comparison, more than 760 murders were committed in Chicago in 2016, the highest number in 20 years, mainly due to an uptick in gang violence.
New York Mayor Bill de Blasio, a Democrat preparing for his re-election campaign next November, said the city was reaping the benefits of strategies aiming at curtailing the unpopular "stop and frisk" practice, which allows police to spontaneously question and search people on the street.
The latest strategies "have built trust between police and communities and enabled New Yorkers to take an active role in ensuring the safety of their neighborhoods," he said.
Crime was not evenly spread across New York, the statistics showed. Wealthy Manhattan was largely spared, while the boroughs of Queens, Brooklyn and the Bronx contain some dangerous pockets.
Crimes often took place at night, with a third of killings and shootings happening between 10 pm and 2 am, the New York Times reported.