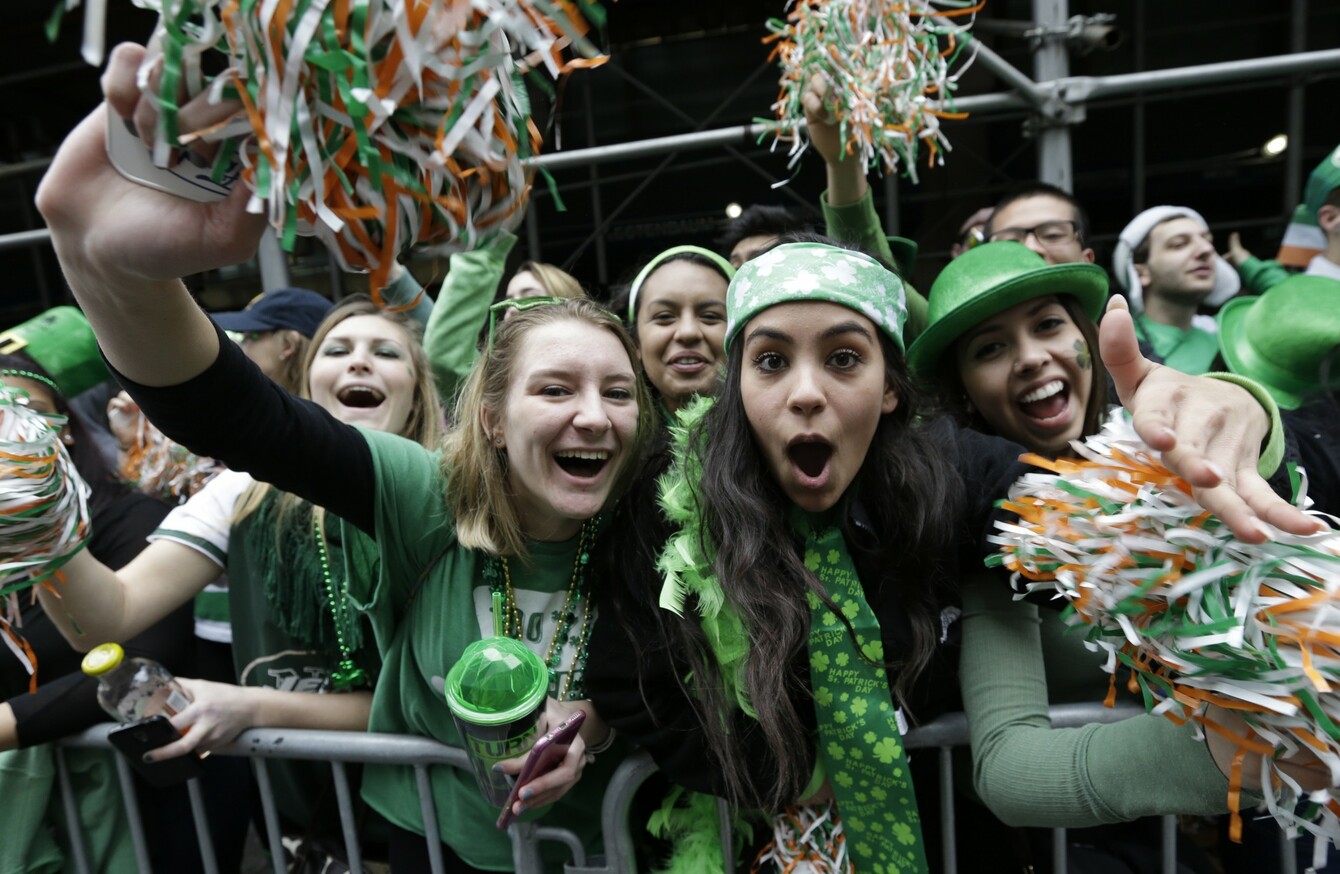 The St Patrick's Day parade in New York last year
Image: AP Photo/Mary Altaffer
The St Patrick's Day parade in New York last year
Image: AP Photo/Mary Altaffer
A TEACHER IN New York is taking legal action against a proposed parent-teacher meeting on St Patrick's Day.
Frank J Schorn, an Irish-American teacher at a public school in the city, has filed a legal complaint with the NYC Commission on Human Rights.
He is alleging that by having the meeting on that day the New York City Department of Education is stopping Irish-American teachers, parents and students in the city from celebrating their heritage.
If the meeting goes it would coincide with the city's parade.
Schorn is also the Vice Chair of the Emerald Isle Immigration Center which has been campaigning for the date to be changed.
The centre – which supports Irish immigrants in the city – has asked for the public to write in and petition New York City's Department of Education.
The case is being taken by O'Dwyer and Bernstein solicitors, whose senior partner Dr Brian O'Dwyer is the chair of the Emerald Isle Immigration Center. 
In a statement O'Dwyer's law firm has said that Schorn's civil rights are being violated as he is obliged by contract to participate in the parent-teacher meetings.
"We are not asking that the Mayor accommodate New York's oldest immigrant community by declaring a school holiday," O'Dwyer said.
We are instead asking that the Department of Education make a minor change to its schedule so that the religious observance of thousands of teachers and parents who celebrate the feast day of St. Patrick be recognized and honored.
In the complaint to the Human Right Commission asserts that Schorn is from the Roman Catholic faith and has a right to observe St Patrick's Day and that having the meeting on the day is an "unlawful discriminatory practice". 
Only two parent-teacher meetings take place in an academic year, and as things stand, one of them is scheduled for 4.30pm on 17 March.
H/T: Irish Central