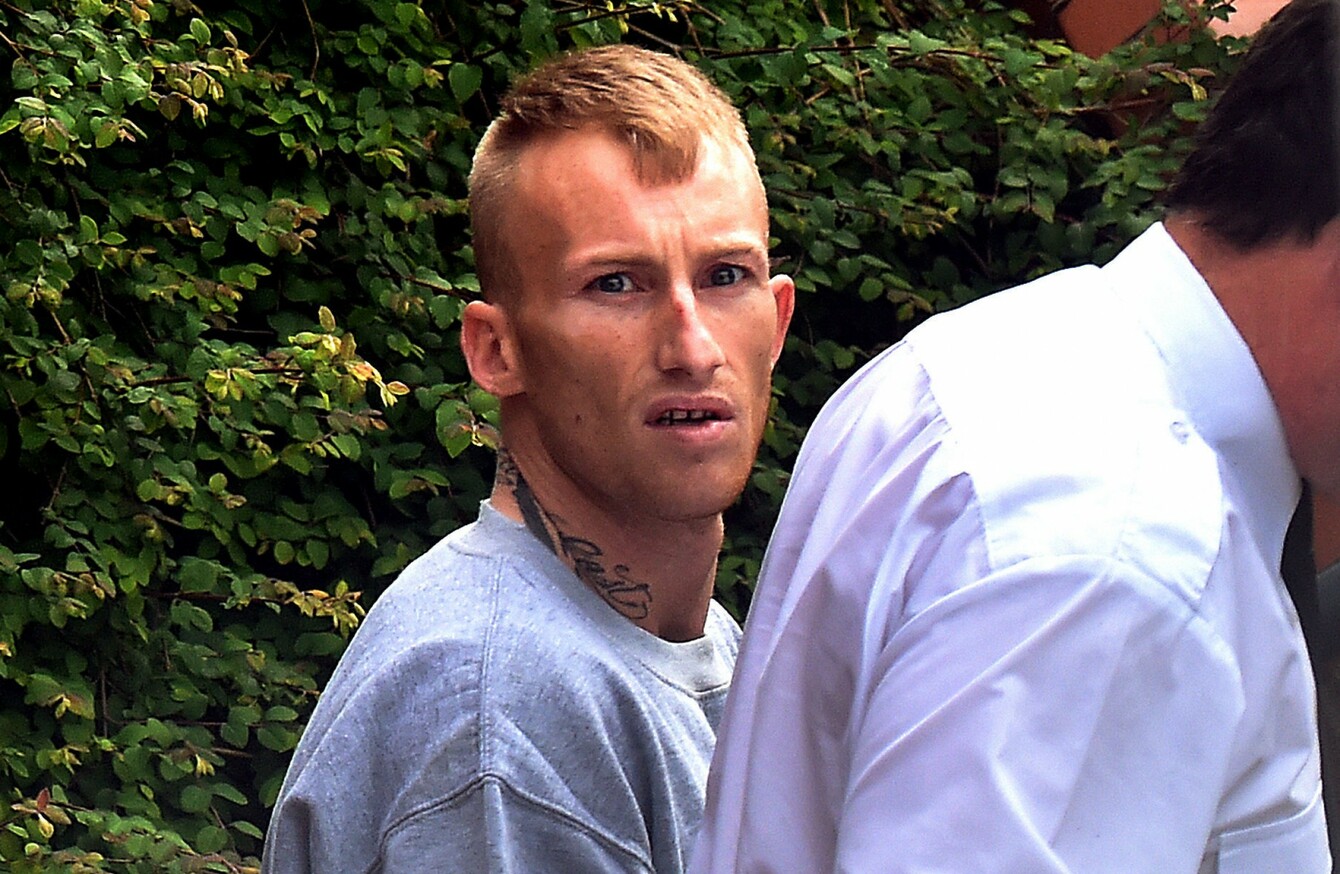 Image: Owen Humphreys
Image: Owen Humphreys
A MAN WHO imprisoned and tortured to death a vulnerable man over nine days has been sentenced to life in prison.
James Wheatley (29) was found guilty by a jury of the murder of Lee Irving (24), a man with learning difficulties who had believed he was a close friend.
Wheatley had previously pleaded guilty to a charge of conspiracy to pervert the course of justice at his home in Newcastle, England.
Barry Imray (35)  pleaded guilty to charges of conspiracy to pervert the course of justice and was found guilty by jury of a further charge of causing/allowing the death of a vulnerable person.
Wheatley's mother, Julie Mills (52) and his then girlfriend Nicole Lawrence (22) were also found guilty of charges of conspiracy to pervert the course of justice and causing/allowing the death of a vulnerable person. They received eight and four years respectively.
Child's pushchair
In June of last year, police were contacted by a man who identified himself as 'Danny,' later found to be Barry Imray, claiming that he had found a body
During the course of the police investigation, it was discovered that Imray himself had used a child's pushchair to move the body of Lee Irving 800 metres from the house he shared with his co-defendant.
Irving suffered 27 rib fractures, multiple bruises to his limbs and body, abrasions, lacerations and fractures of the bones of his nose and jaw, with the injuries delivered by James Wheatley eventually resulting in the respiratory failure which killed him.
Gerry Wareham, chief crown prosecutor for CPS North East, said: "James Wheatley exploited the friendship of Lee Irving in the worst way imaginable. Lee only wanted friendship but, instead, became the target of Wheatley's aggression.
 After the attacks on Lee Irving, the defendants made every effort to hide what they had done; sedating and imprisoning him in their home, moving his body after death and removing key evidence.
"Even those defendants not directly involved in the attacks would have recognised that the extent of his injuries required immediate medical attention. Not one of them tried to assist Lee or to prevent further injury to him. This has been a complex case, in which the defendants' crude attempts to hamper the police investigation have been systematically dismantled and laid bare by police and prosecutors.