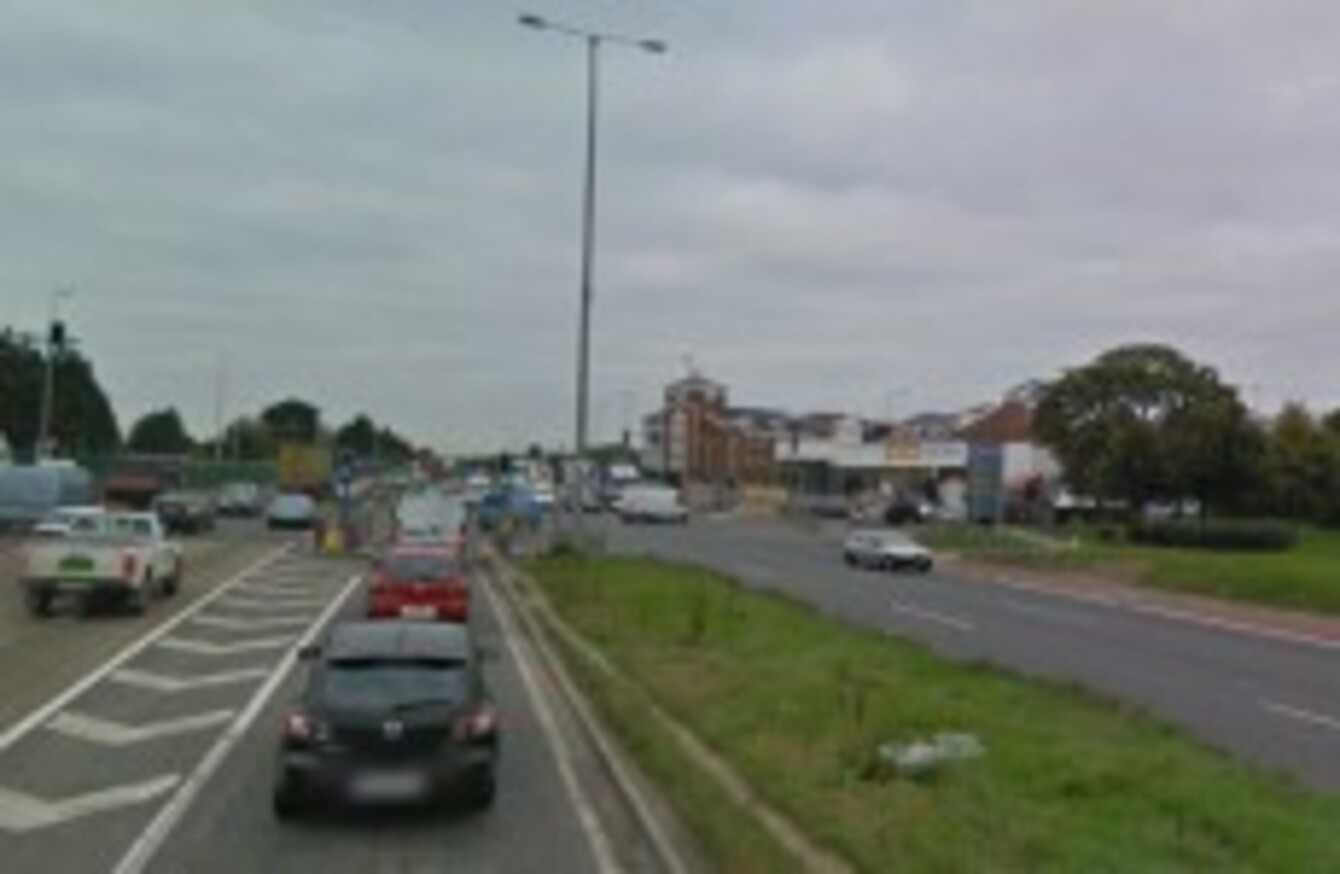 Newlands Cross
Image: Google Streetview
Newlands Cross
Image: Google Streetview
IF YOU HAPPEN to be one of the 80,000 or so drivers who pass through Dublin's Newlands Cross junction every day, you'd be best advised to leave extra time for your journey over the next few weeks.
A new flyover's being constructed to ease traffic on what's currently a major bottleneck on the N7 — as part of that process lanes are being shifted on the existing junction, and drivers are being told to expect delays as that's carried out.
From 9pm this evening, mainline traffic heading out of the city from the M50/Red Cow will be shifted to the left onto three newly constructed temporary lanes. That's being done so lanes heading the other direction can also be shifted in the coming weeks, making space for the flyover to be built.
The National Roads Authority says commuters can expect longer wait times at the junction both eastbound and westbound for the moment:
This anticipated traffic delay is expected due to the extension/widening of the interchange at Newlands Cross, as a result, requiring more time at the traffic lights to allow for traffic to turn onto and off of Fonthill and Belgard Roads.

It therefore requires longer waiting times at the traffic lights affecting the mainline traffic heading to and from Dublin.
The flyover's due to be completed in May of next year, and is being constructed in a number of phases.
The upgrade will mean the removal of the last set of traffic lights on the motorway, and significantly reduce travel times for motorists using the N7.