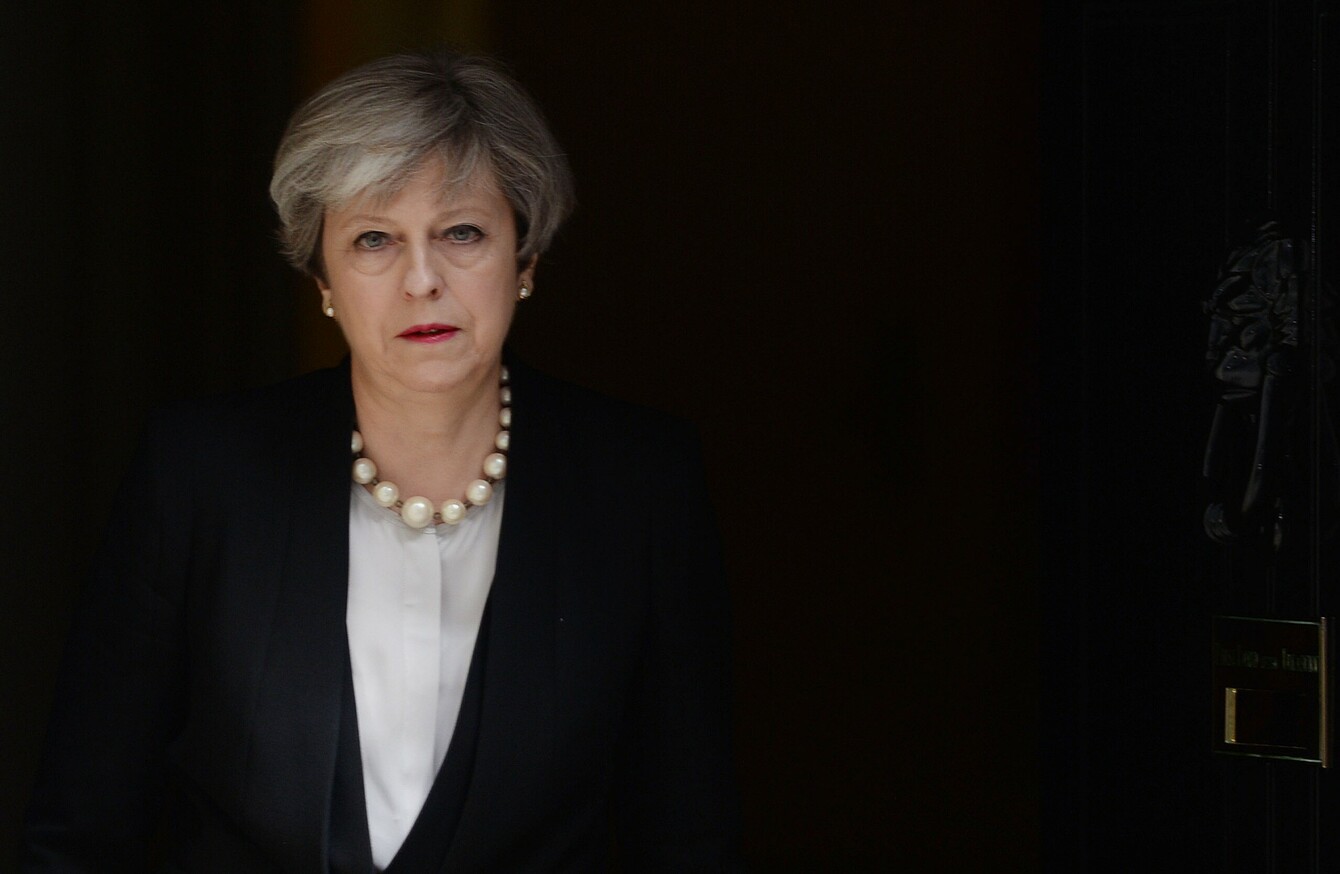 Image: Stefan Rousseau PA Wire/PA Images
Image: Stefan Rousseau PA Wire/PA Images
PRIME MINISTER THERESA May has said that up to 5,000 soldiers will be deployed on the streets of Britain after raising the terror threat in the UK to critical.
This level of threat means that another attack is expected imminently.
She issued a statement after a meeting of the government's crisis response committee, Cobra, yesterday evening.
In practice, this will see armed military forces at important sites and key locations, as well as at events such as concerts and sports matches.
She said: "This means that armed police officers responsible for duties such as guarding key sites will be replaced by members of the armed forces, which will allow the police to significantly increase the number of armed officers on patrol in key locations.
In all circumstances, members of the armed forces who are deployed in this way will be under the command of police officers… I do not want the public to feel unduly alarmed. We have faced a serious terrorist threat in our country for many years.
She added that every additional resource required by the police and security services would be provided so that the public is protected.
This morning, Home Secretary Amber Rudd said it was "likely" that the attack was the work of more than one person.
"It was a devastating occasion, it was more sophisticated than some of the attacks we've seen before, and it seems likely – possible – that he wasn't doing this on his own," she told BBC radio.
Newspaper reaction
Photos of Saffie Rose Roussos, the eight-year-old who died in the Manchester terror attack, are on the front page of almost every newspaper in the UK and Ireland this morning, as the world reels from the tragedy which killed 22 people.
What should have been a fun night out at the concert of pop artist Ariana Grande soon became a nightmare, and the papers contain tributes to those who died as well as condemnation for Salman Abedi, the 22-year-old who carried out the attack.
UK
The Guardian leads with the headline "Young Lives Stolen by Terror", with a report on the "quiet" Mancunian named as the killer.
The Times focusses on Abedi's terrorist links.
The Daily Mirror and Daily Express use the word "evil" to describe Abedi, while the Daily Telegraph and the Daily Mail describe how armed officers will now be on the streets in the wake of Monday's attack.
The I newspaper, meanwhile, ran with the emotive headline "the girls who will never go home".
Ireland
The Irish papers adopt a similar approach to the UK ones, with the Irish Independent bearing the headline "Cowardly massacre is an attack on us all" and the Irish Times leading with the message that "Manchester unites against hate and fear".