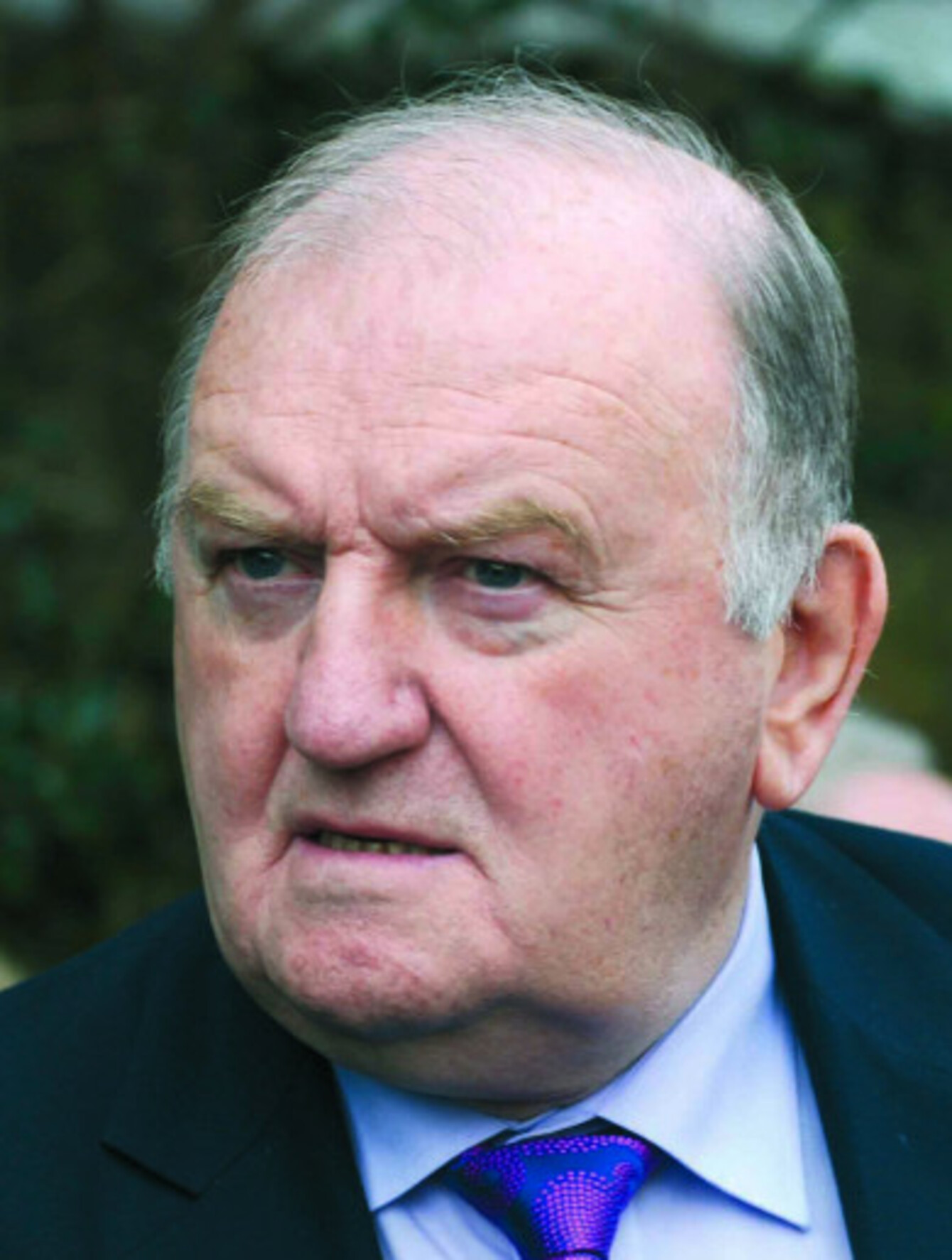 Hook is not currently presenting any Newstalk show after the controversy.
Image: RollingNews.ie
Hook is not currently presenting any Newstalk show after the controversy.
Image: RollingNews.ie
THE CEO OF Denis O'Brien-owned Communicorp has written to staff to inform them that Irish Times journalists will not be appearing on any of the group's stations.
The move was taken following fallout from comments made by George Hook on Newstalk and subsequent criticism of those comments, some of which were contained in the Irish Times.
In a column last month, Irish Times journalist Fintan O'Toole pledged that he would not be appearing on Newstalk in future, claiming it had become "the most flagrantly sexist public organisation in Ireland".
O'Toole went on to state that private citizens should not be complicit in "an operation that is staggeringly and systemically sexist".
Newstalk's managing editor Patricia Monahan wrote a right to reply in the Irish Times defending the station and calling O'Toole's article "an outrageously unfair attack".
However, in an email to Communicorp staff seen by TheJournal.ie, Communicorp's CEO Adrian Serle said that Newstalk also sought an apology from The Irish Times but that the paper refused to do this.
Serle's email tells staff that as a result of the refusal to apologise, a decision was taken to exclude Irish Times journalists and other staff from any Communicorp stations or shows.
As well as Newstalk, Communicorp also owns stations such as Today FM, Dublin's 98FM and Spin 1038.
George Hook was suspended from Newstalk last month after he drew widespread condemnation for comments he made about rape during a broadcast of the High Noon programme.
The presenter ended a monologue on the issue of rape with the question "is there no blame now to the person who puts themselves in danger?".
Following an internal investigation, it was announced that Hook had stepped down from High Noon but would return to Newstalk on a weekend show.
In a statement to TheJournal.ie, Newstalk confirmed that Irish Times journalists would not be appearing on Communicorp stations "until further notice".
The statement described O'Toole's article as "a deliberate and damaging attack on both the station and its staff".
The Irish Times
The Irish Times' editor Paul O'Neill said in response to Newstalk's decision that there were "no grounds" for the apology and added that the station had also sought a retraction of the article.
O'Neill said that the paper has been informed of the decision taken by the broadcaster.
"This follows a demand by Communicorp that The Irish Times issue an apology for an opinion column by Fintan O'Toole on 12 September relating to the controversy over George Hook and Newstalk," the editor said.
There are no grounds for such an apology or for the retraction of the column which was sought also. Fintan was entitled to express his opinion and The Irish Times was entitled to publish it.
O'Neill also made reference to the right to reply written by Newstalk's managing editor.
"This fully reflected the views of Newstalk staff and was published on the basis that it would conclude the matter. Communicorp has chosen to raise it again almost three weeks later," he said.
"It is a matter for Communicorp to decide who participates in its programmes. Equally, The Irish Times reserves the right to publish a wide range of opinion without fear or favour. We will continue to do so."