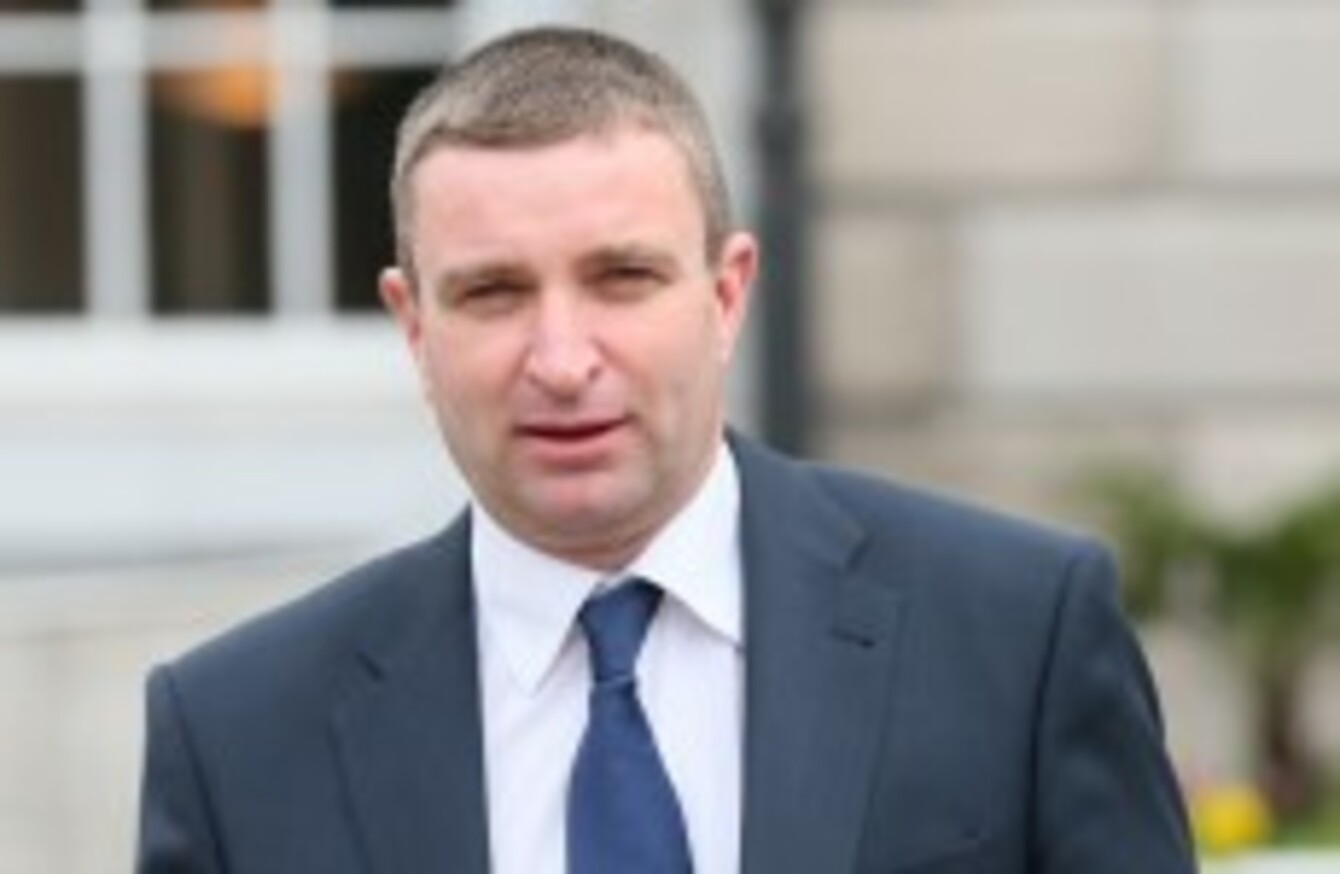 Niall Collins (File photo)
Image: Laura Hutton/Photocall Ireland
Niall Collins (File photo)
Image: Laura Hutton/Photocall Ireland
Updated 1.15pm 
FIANNA FÁIL JUSTICE Spokesman Niall Collins has said that sending a letter to a judge asking for him to show leniency when sentencing a convicted drug dealer was a mistake.
Speaking on Today with Seán O'Rourke, Collins said that he had been "upfront" about the issue and would not do the same thing again.
"It was a mistake to do it. I'm sorry it worked out the way it did."
This afternoon, his party leader Micheál Martin backed Collins to remain in the justice portfolio.
Collins came under fire after it emerged yesterday that he had asked a judge for leniency when sentencing Hugo Porter, a father of four who admitted to the possession for sale of almost €18,000 worth of cannabis.
Party leader Martin said that "Oireachtas members should not involve themselves in criminal proceedings". However, he noted there were "exceptional circumstances" in this case.
'A very genuine one'
When O'Rourke asked Collins about his position, he said that Martin had not asked him to resign.
He stated that there was no political gain to be achieved from his actions and only wrote the letter on compassionate grounds to inform the judge of the "tragic circumstances" of the drug dealer's children whose mother had died by suicide.
Speaking to RTÉ this lunchtime, Micheál Martin said that he accepted that Collins's motivation was "a very genuine one".
"His position is tenable, he's been a very effective justice minister (sic) on various issues," Martin said, adding that Collins had put "a lot of work into that brief".
He added: "I think in life we all accept that people make mistakes with very good motivation behind them."
Martin also said that there should be a cross-party code of ethics which would state that it is wrong for any politician to intervene in judicial matters.
Criticism
Not everyone accepted Collins's reasoning, however.
Speaking on Morning Ireland today, Jobs Minister Richard Bruton described Collins's actions as "totally inappropriate", saying the Limerick TD had crossed "a line you cannot cross".
Yesterday Taoiseach Enda Kenny said that the letter, which was on official headed paper, "constitutes a direct intervention in the administration of justice".
Sentencing in Porter's case is due in October.
- additional reporting from Hugh O'Connell