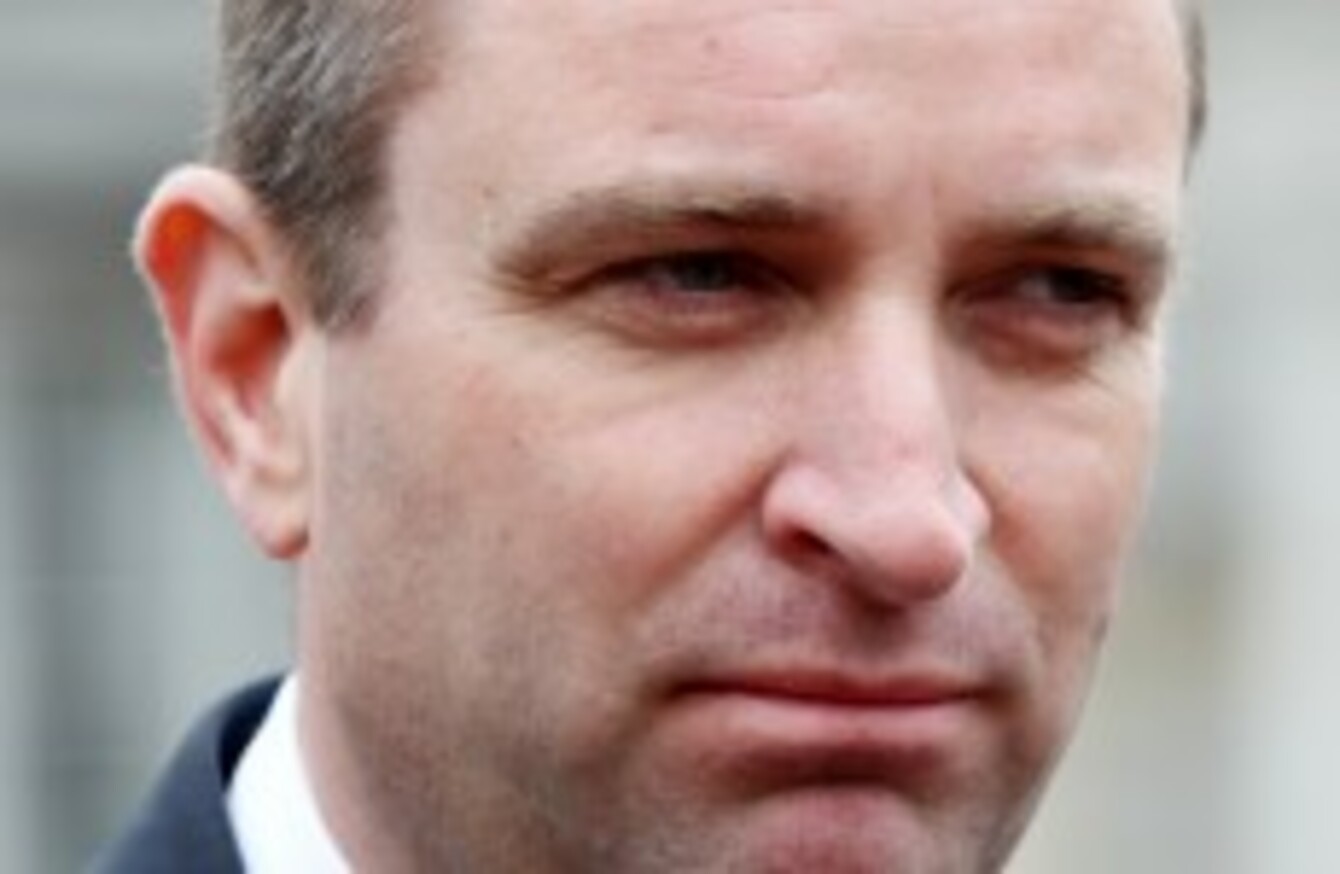 Niall Collins
Image: Sam Boal/Photocall Ireland
Niall Collins
Image: Sam Boal/Photocall Ireland
MUCH AS NIALL Collins tried to put the story to bed on Wednesday night, the significant furore created by a letter he sent asking that a drug dealer not be jailed required a more fulsome response from the Fianna Fail justice spokesperson.
The Limerick TD will hope that in issuing a statement and outlining the rationale for the letter he wrote on behalf of Hugo Porter, a father of four who admitted to the possession for sale of €18,000 of cannabis, he has put an end to the controversy.
But the implied criticism from his own leader Micheál Martin – "I do not believe that Oireachtas members should involve themselves in criminal proceedings" – and the widespread condemnation from other political quarters is an indicator of how both people within Leinster House and the general public feel about it. 
Sinn Féin's Gerry Adams said he wouldn't have done it. The Taoiseach Enda Kenny described it as "a direct intervention in the administration of justice". 
Even Lucinda Creighton got in on the act, telling RTÉ yesterday that she believed it was "completely inappropriate" and an "immense and grave error of judgement".
In other words, it's not something a TD is supposed to be doing. Yet TDs have been doing it in one way or another for decades. Some, but not all, have had to fall on their swords because of it.
Previous cases
In 2007, the office of former Fianna Fáil minister Tony Killeen sent two letters to the Minister for Justice urging that a convicted child rapist be freed. The following year, Labour's Kathleen Lynch expressed regret after she wrote to a judge in a case where a man was convicted of raping two teenage sisters in Cork. Both held onto their jobs.
But more recently the Green Party minister Trevor Sargent resigned in 2010 after contacting gardaí about a case involving a constituent.
The basic problem here is that what Collins did just doesn't look good.
Strip away the intricacies of the case and what you see is a politician writing a letter that seeks leniency for a man who admits to possessing thousands of euro worth of illegal drugs.
But what about those intricacies? You can certainly have some understanding over what Collins did – and why he did – when you consider a number of factors. He was approached about the case, it doesn't concern a constituent (so there is no political gain) and the man in question has four children who lost their mother in tragic circumstances.
As the Limerick TD himself says:
My decision was based solely on compassion and concern for the four children."
'Pain the arse'
One of his Fianna Fáil colleagues probably put it best today when they said "he put the welfare of the kids ahead of covering his own arse".
Had he covered his own arse, Collins would have simply declined to do what he did because as much as it used to happen, it doesn't any more. Primarily because of the controversies it can create, as was seen in the cases of Killeen, Lynch and Sargent.
But also because it begs the question. Is it actually fundamentally correct that politicians seek in anyway to involve themselves in matters related to the administration of justice in this State?
Many would say that it's not and it should not have happened so Collins has done himself no favours with his intervention.
He may weather this storm but he is badly damaged by it. As the same colleague noted: "He's done nothing wrong, but it's not the done thing, and it's a pain in the arse for him."