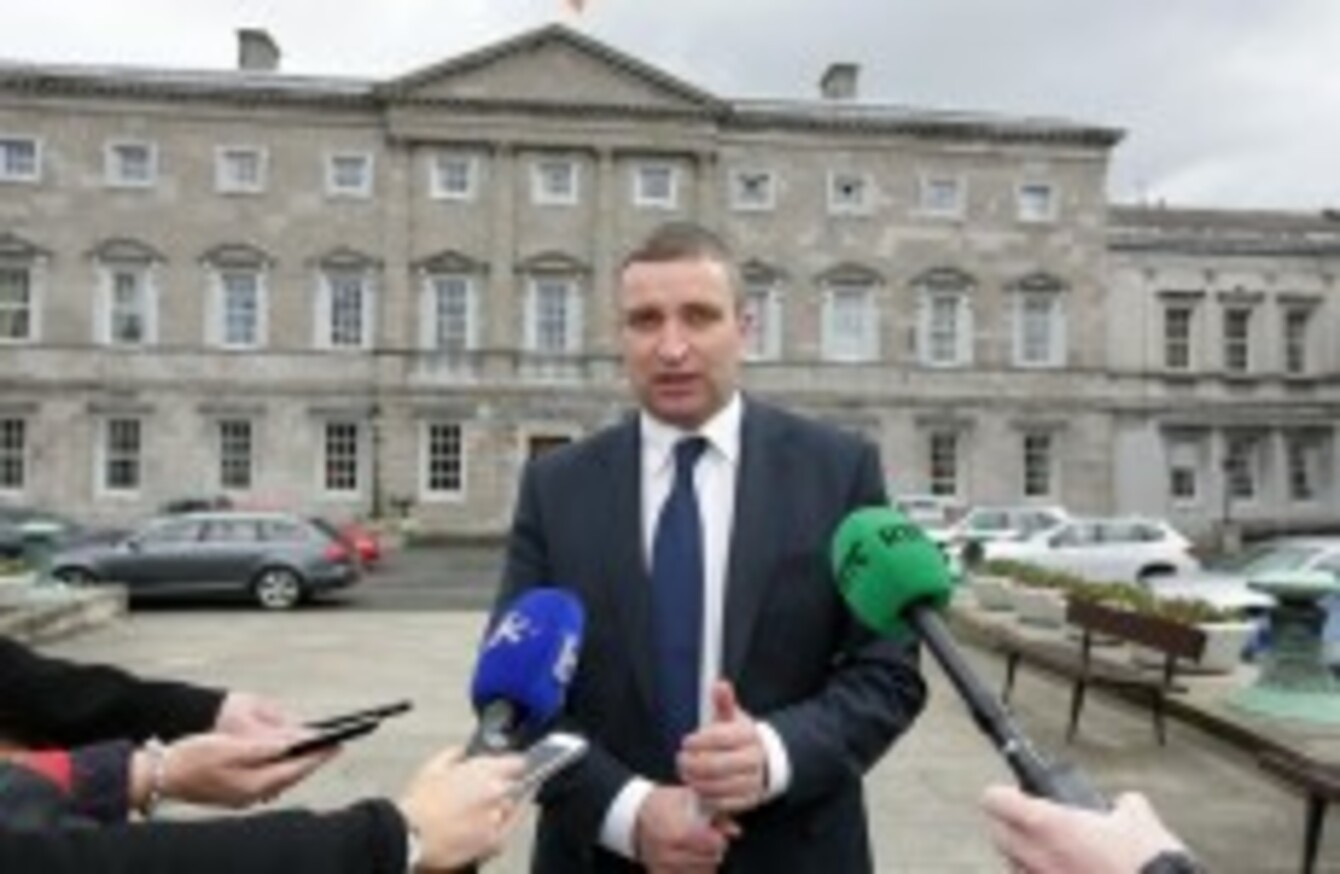 Image: Laura Hutton/Photocall Ireland
Image: Laura Hutton/Photocall Ireland
NIALL COLLINS HAS said that the letter he wrote to a judge about a convicted drug dealer was to inform the judge that the mother of the accused's four children had died by suicide.
In a statement this afternoon, Fianna Fáil's justice spokesperson says that he "truly believed" that the judge should be made aware of this when deciding on sentencing.
Collins comments come after media reporting of Collins's letter last night and today:
To be very clear I wrote the letter outlining the exceptional circumstances of this family as the four children lost their mother through suicide earlier this year and I truly believed that the Judge should be made aware of these tragic circumstances so that they could be taken into consideration when sentencing. My decision was based solely on compassion and concern for the four children.
"Sentencing in this case has been deferred until October and I do not intend to speak about it any further," he added.
Collins also said that he wanted to avoid commenting on the case until sentencing had been completed but that the "level of public interest prevents this":
I fully understand and respect the absolute independence of any sentencing judge in making their decision based on the facts put before them during any trial. If my actions suggest anything other than total respect for judicial independence that is a source of genuine regret.