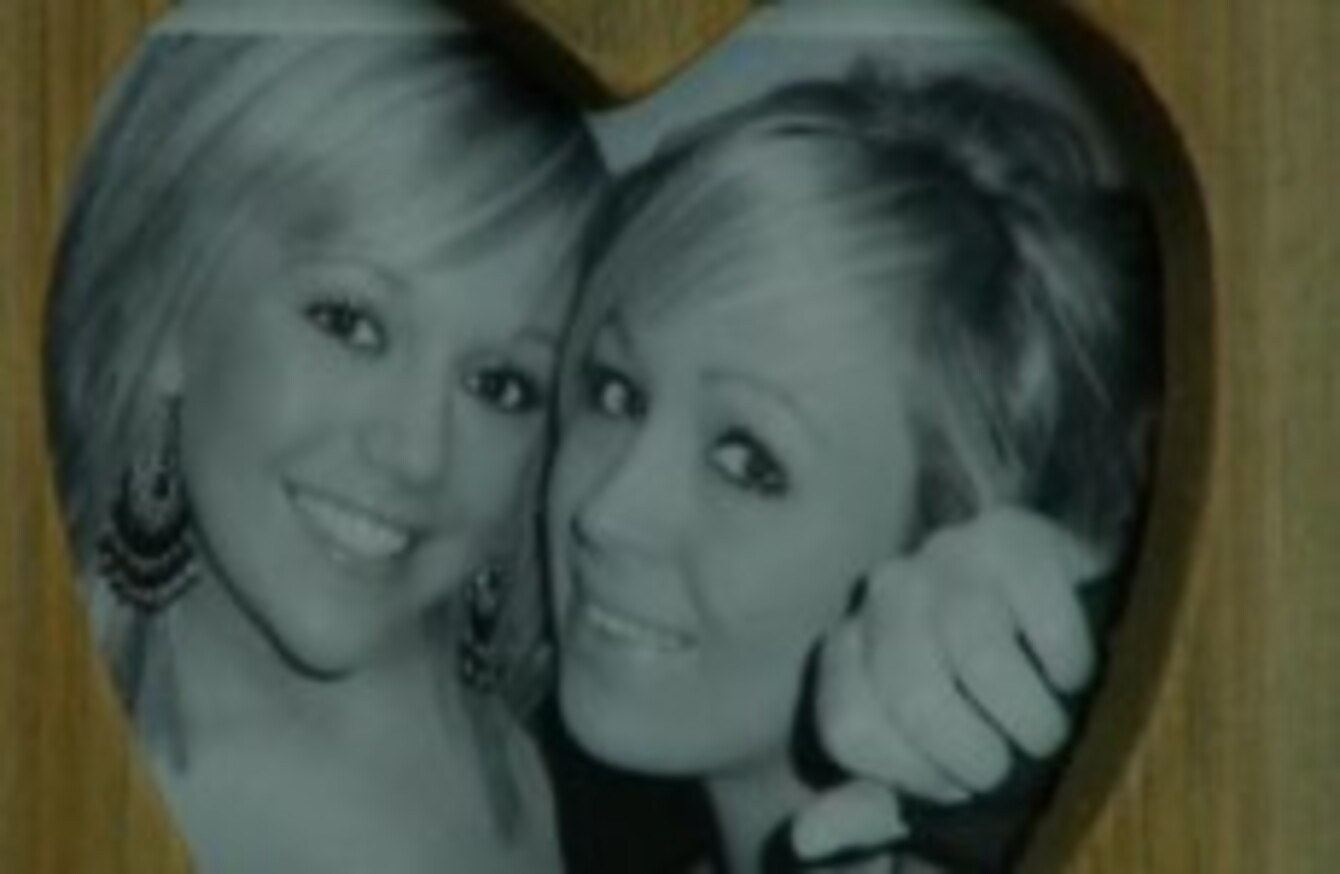 Nicola Furlong with her sister Andrea
Image: Screengrab via RTE.ie
Nicola Furlong with her sister Andrea
Image: Screengrab via RTE.ie
THE FAMILY OF Nicola Furlong, who was found dead in a hotel room in Japan three weeks ago, have spoken of their devastation at their loss in their first TV interview since the 21-year-old's death.
A native of Curracloe in Co Wexford, Furlong died after a night out in Tokyo on the 25 May. She had been studying for nearly a year as part of her degree in Business and Japanese at Dublin City University. Her body was found in a bedroom in the Keizo Plaza Hotel.
Today police in Tokyo said that a 19-year-old American musician has been arrested on suspicion of murdering the exchange student. His name has been withheld because he is a minor, AFP reports.
Speaking to RTÉ News today her mother Angie Furlong said that no justice would make up for the loss of her daughter: "I hoped that nobody actually hurt her and then when we heard what had actually happened to Nicola that was worse than hearing that she was dead.
"That was just horrendous, the circumstances. It's not going to bring Nicola back. Any justice we get now she's just not going to come back. It just really doesn't make much difference to me."
Hundreds gathered in the town of Curracloe earlier this month for Furlong's funeral with her sisters Andrea and Hannah leading mourners before she was laid to rest in the adjoining cemetery at St Margaret's Church.
Speaking about the moment he learned of his daughter's death, Andrew Furlong told RTÉ's Damien Tiernan:
They asked me was I the father of Nicola Rose Furlong and I said 'Christ, don't tell me if she's after been in an accident?' and they said 'No it's worse', that she was dead and there was nothing I could do.
Angie Furlong said she was in denial and disbelief when she was told of the news:
When they got out of the back of the Garda car I had no idea what was going on.

I said 'No no no no' it was a mistake, 'You have to have made a mistake' and I just fell to the ground. Devastated, just unbelievable, I just couldn't take it in.
The 19-year-old American and another American man, 23, have already been detained on suspicion of giving alcoholic drinks to Furlong and her friend, also a 21-year-old Irish woman, and then groping her inside a taxi.