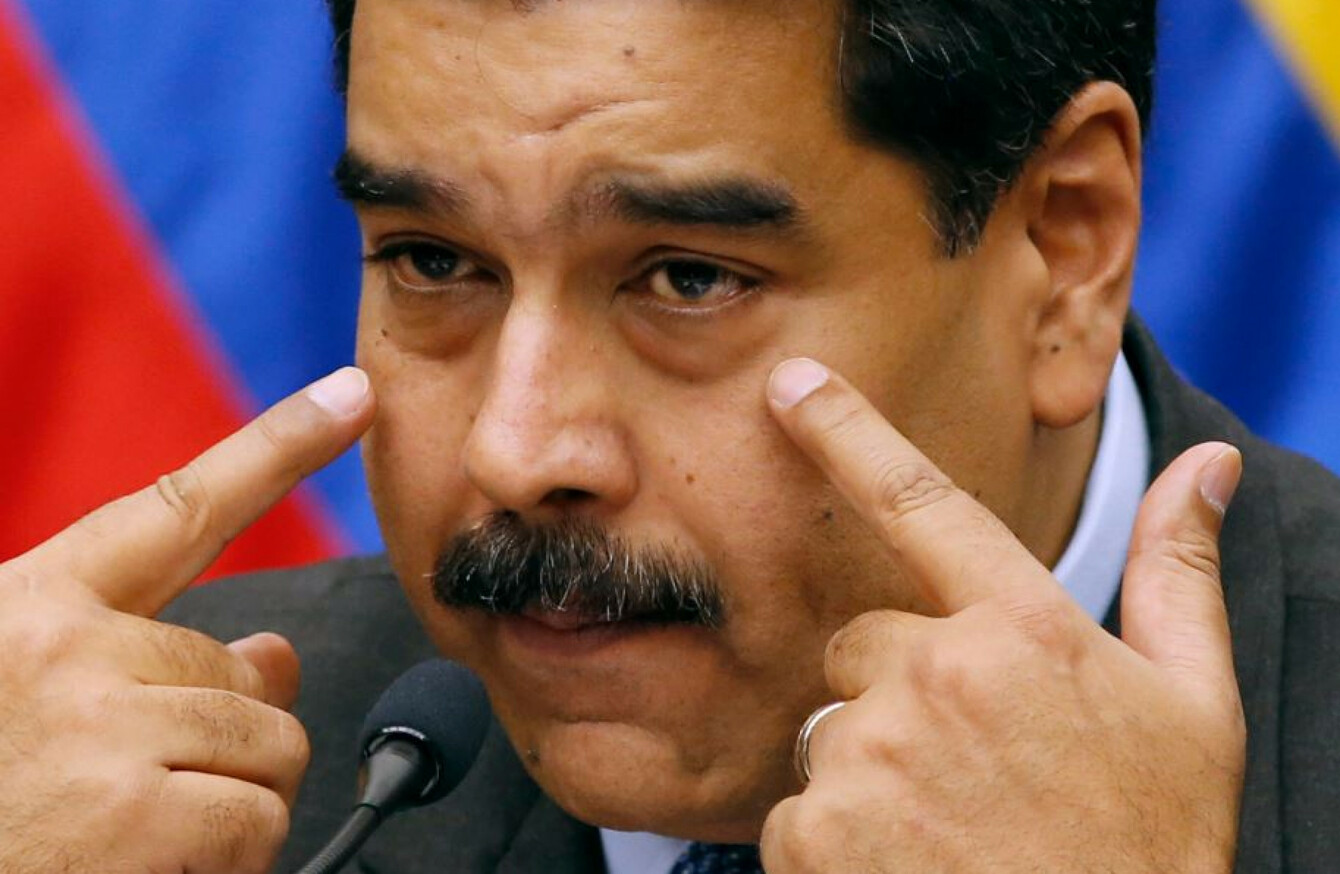 Venezuelan president Nicolas Maduro
Image: Ariana Cubillos/AP/Press Association Images
Venezuelan president Nicolas Maduro
Image: Ariana Cubillos/AP/Press Association Images
VENEZUELAN PRESIDENT NICOLAS Maduro has told the United Nations he would be willing to sit down with president Donald Trump to try to bridge differences with his US counterpart.
"Despite all of the differences … I would be willing to reach out my hand to the president of the United States, Donald Trump, to discuss matters bilaterally," Maduro told the General Assembly.
Maduro yesterday labelled US vice president Mike Pence "a madman" after he accused Caracas of financing the Honduras migrant caravan marching towards the United States.
"What tremendous convening power I have in Central America, Mike Pence! If it wasn't for an extremist, an extremist madman saying it … one would have to laugh."
The socialist Venezuelan leader said in a speech broadcast on state television that "imperialist paranoia" was leading the US "to accuse Maduro and Venezuela of everything that happens to them".
Caravan 
Pence on Tuesday said Honduran president Juan Orlando Hernandez told him the caravan "was organised by leftist groups in Honduras financed by Venezuela and sent north to challenge our sovereignty and challenge our border".
A caravan of thousands of Central American migrants are trekking across Mexico towards the United States in defiance of Trump, who has called it "an assault on our country."
Maduro called on Trump last Saturday to open the border and "respect Central American migrants".
Maduro, labelled a dictator by several other Latin American leaders, has denied there is a humanitarian crisis in his own country, where dire shortages of food and medicine and skyrocketing inflation have, according to the UN, sparked the exodus of nearly two million people to neighboring countries since 2015.