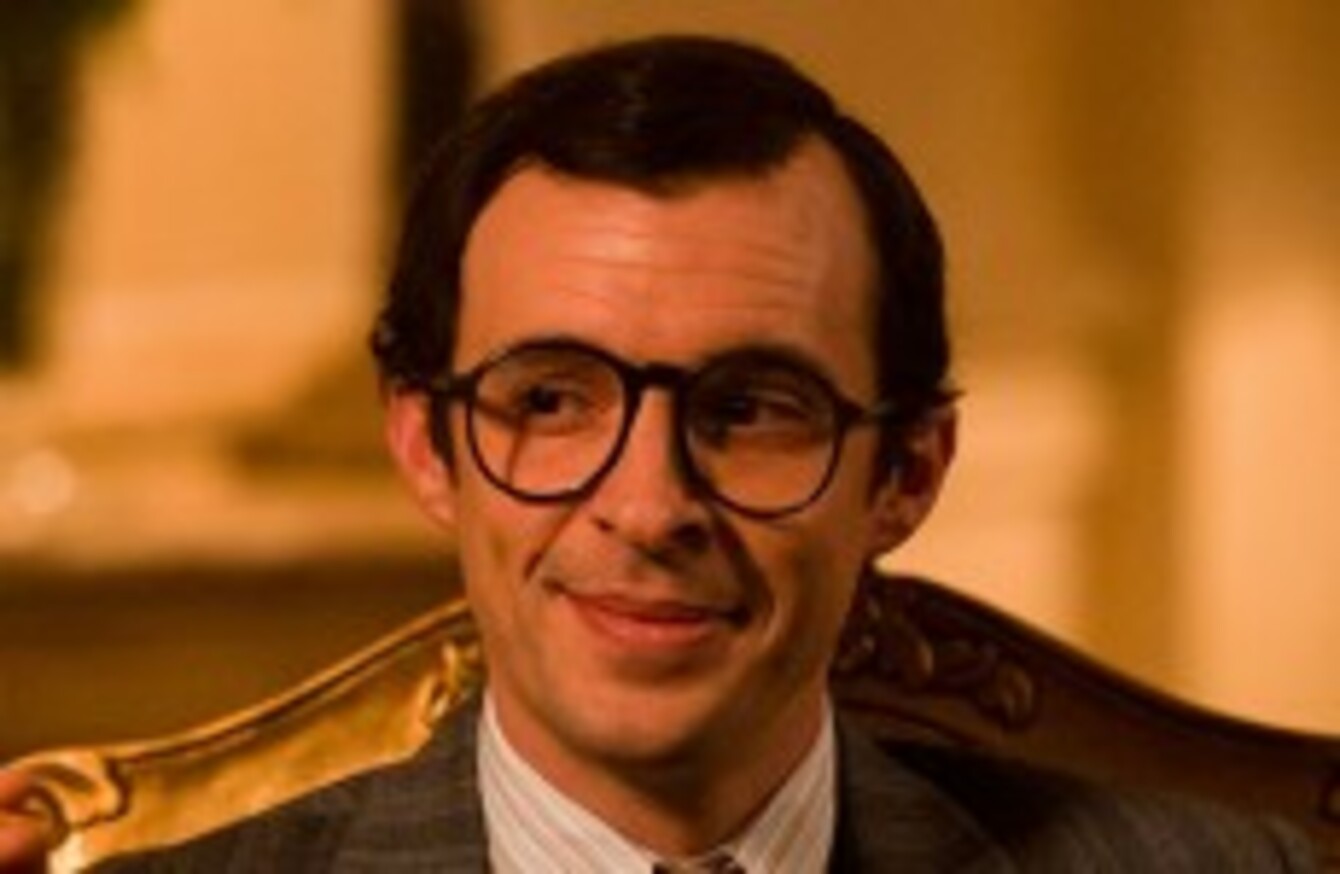 Tom Vaughan-Lawlor as PJ Mara in 'Charlie'
Image: RTÉ Press
Tom Vaughan-Lawlor as PJ Mara in 'Charlie'
Image: RTÉ Press
THE ACTOR WHO plays Charlie Haughey's press secretary in a new drama about the former taoiseach's controversial career has said he was amazed to find out that all of the script was true.
Tom Vaughan-Lawlor, more famous for his role as Nidge in Love/Hate, underwent a dramatic transformation for the role of PJ Mara, the chain-smoking press advisor and confidant of Haughey, for the three-part drama – 'Charlie' – which will air on RTÉ in the autumn.
Vaughan-Lawlor said the part was a joy to play and noted the "panache" of Mara but admitted he was amazed by all of the script being true.
"When I first got the script I didn't know how much of it was fact or fiction, and I was amazed to find out that it was all true," he said.
The actor was able to meet with Mara prior to filming saying it was an "invaluable" experience ahead of taking on the role.
"I was nervous but he was very generous with his time and he gave me wonderful insights into the period and into the dynamic of his relationships with different politicians and how he worked and how his office was run – the temperature of the times," he said.
Vaughan-Lawlor was also full of praise for Aidan Gillen who plays Haughey in the drama series.
He highlighted in particular Gillen's work ethic given that the former star of the hit US drama 'The Wire' had to be in at 6am on every filming day to undergo a radcial transformation into Haughey.
He added: "The balls of him in accepting that part is something to commend straight away… he was amazing and it was a joy to work for him."
- reporting by Emer McLysaght