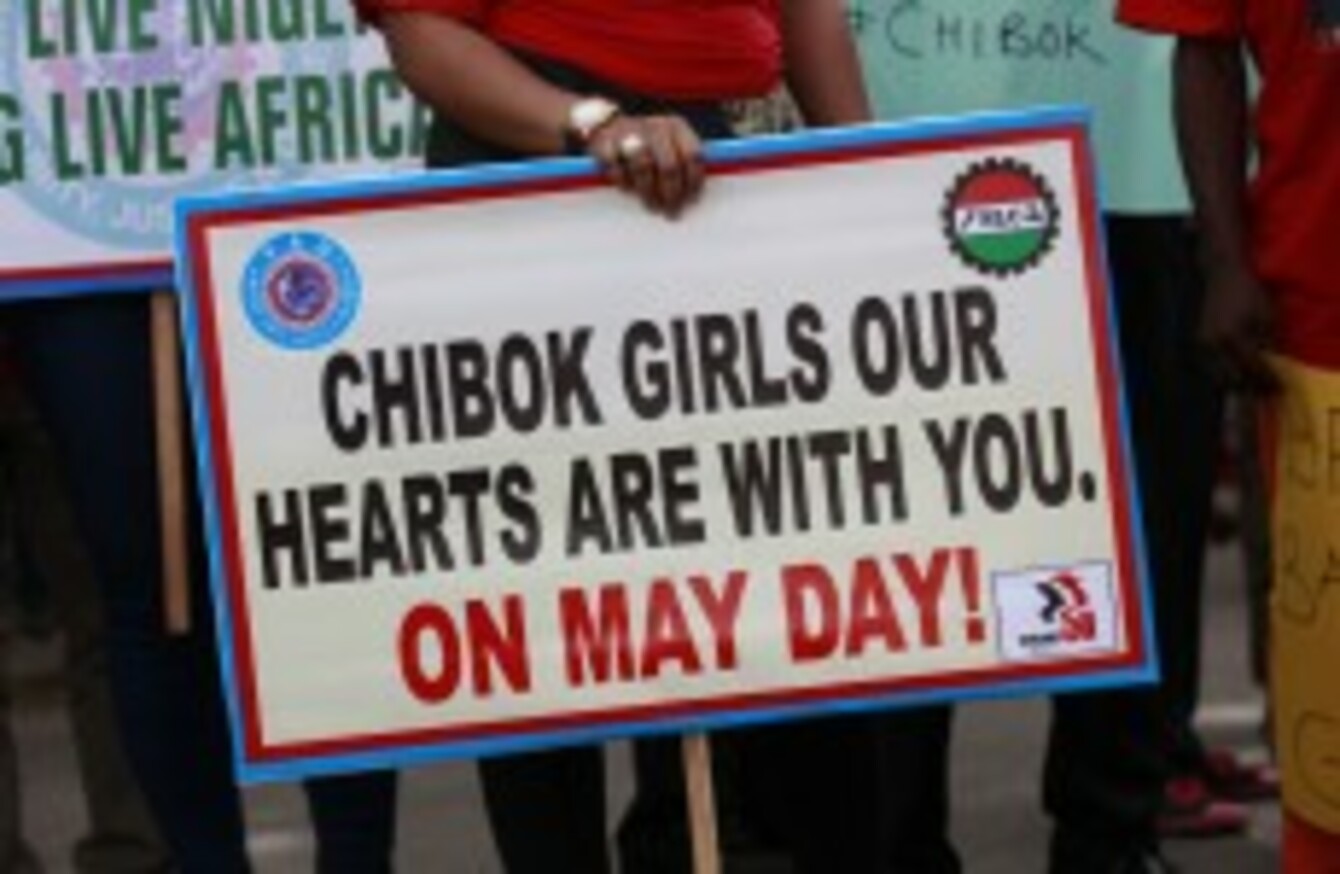 Image: AP/Press Association Images
Image: AP/Press Association Images
US SECRETARY OF State John Kerry has offered to send experts to Nigeria to help track down the more than 200 schoolgirls kidnapped by suspected Boko Haram Islamists.
Kerry made a phone call today to Nigerian President Goodluck Jonathan, just hours after it was revealed that eight more girls had been taken.
Nigeria has already accepted an offer from Washington to set up a coordination cell at its Abuja embassy with US military personnel and law enforcement officials.
The girls taken today were seized by gunmen in the village of Warabe just one day after Boko Haram chief Abubakar Shekau claimed responsibility for the the mass kidnapping in the nearby town of Chibok three weeks ago.
British Foreign Secretary William Hague called the kidnappings "disgusting" while US senators urged Washington to intervene.
The UN children's charity UNICEF condemned the taking of the girls.
"The abduction of eight more girls in Nigeria is an outrage and a worsening nightmare for the girls themselves and for the families of the more than 200 girls who have been stolen from their communities in the last several weeks," said the Irish branch of UNICEF in a statement.
"That the girls are alleged to have been abducted to prevent them from attending school is especially abhorrent.
"Our hearts go out to the families of these girls. UNICEF continues to monitor the situation and expresses its solidarity with the people of Nigeria."