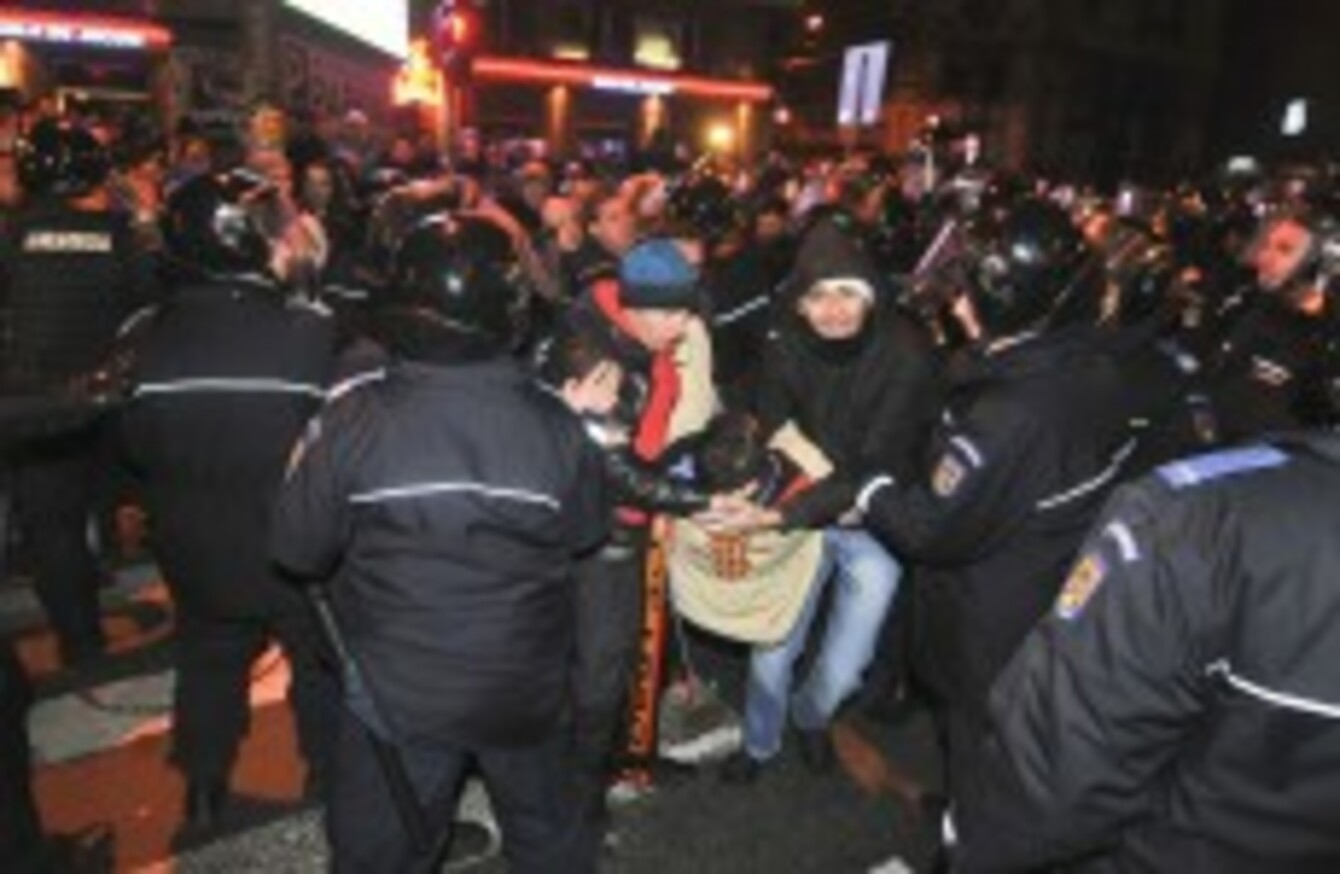 Protesters evacuate an injured person during clashes with Romanian riot police in University Square in Bucharest, Romania, early Sunday morning, Jan. 15
Image: Octav Ganea/AP/Press Association Images
Protesters evacuate an injured person during clashes with Romanian riot police in University Square in Bucharest, Romania, early Sunday morning, Jan. 15
Image: Octav Ganea/AP/Press Association Images
THOUSANDS OF PEOPLE have taken to the streets of Bucharest, and at least people have been injured, as anti-austerity protests in the city enter their third consecutive day.
The protests began as a mark of solidarity with a health official, Raed Arafat, who resigned in protest against health care reforms in the country, Reuters reports. However, the demonstrations now reflect more general concerns about austerity measures and have also spread to other cities in Romania.
Police fired tear gas at protesters today as they marched towards Bucharest's University Square, the BBC reports.
In 2009, Romania took a two-year €20 billion loan from the International Monetary Fund, the EU and the World Bank, as its economy shrank by 7.1 per cent. Romania imposed harsh austerity measures under the agreement, reducing public wages by 25 per cent and increasing taxes.
It was a day of discontent in other parts of Central and Eastern Europe, with thousands taking to the streets in Croatia to rally against the country joining the EU, and in neighboring Hungary, where a far-right party called for a referendum on the nation's EU membership.
Additional reporting by the AP