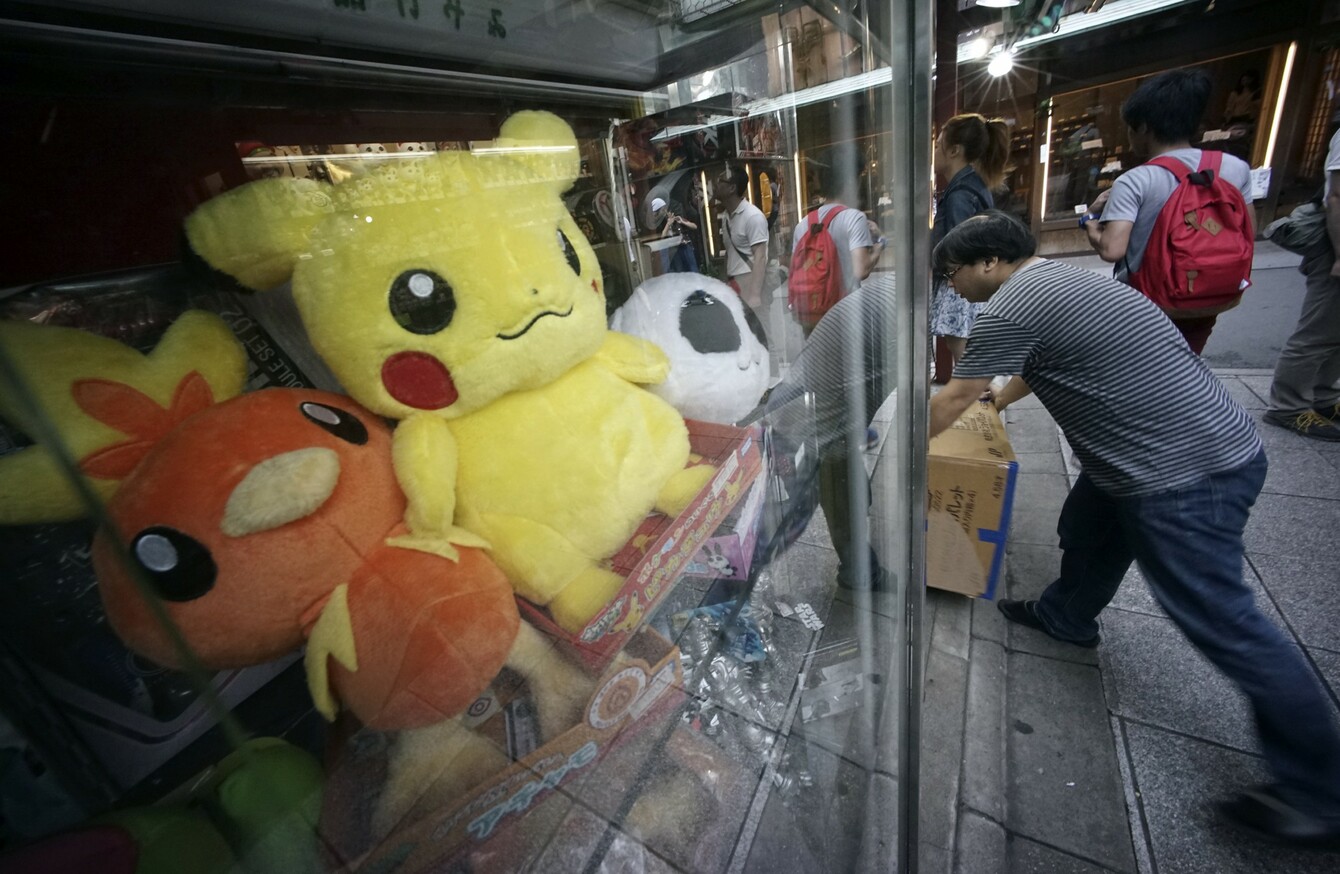 Image: AP Photo/Eugene Hoshiko
Image: AP Photo/Eugene Hoshiko
NINTENDO'S STOCK VALUE has plummeted after investors realised the company would not earn as much revenue from the game as expected.
While the game is based off one of Nintendo's most popular properties, it is developed by Niantic Labs, a company that was originally spun-off from Google. Nintendo has a stake in the game but it's not enough for it to have a significant impact on its finances.
In a press release from the Japanese gaming company, it said that the game's financial impact would be "limited" and it wouldn't be changing its annual forecast because of the game's popularity.
As a result, Nintendo's stock fell by 18%, wiping out 708 billion yen (€6.07 billion) in its market value. Before that, Nintendo's stock value almost doubled, adding €16 billion according to Bloomberg, as the game's popularity saw it top the download charts in both the App Store and Google Play.
It also said it factored in revenue from Pokémon Go Plus, a Bluetooth device that alerts players to Pokémon and places of interest, despite it not going on sale yet.
Pokémon Go has been a breakout hit since it was first released more than three weeks ago. Despite the gradual rollout, the game has experienced crashes as its servers struggled to cope with the large demand.
The game has been downloaded more than 50 million times on Android alone, boosted by its release in Japan over the weekend.
At Comic-Con over the weekend, the CEO of Niantic Labs, John Hanke, said the team was looking at adding more features to the game like giving Pokéstops, areas of interest in the game, new functions like the ability to heal monsters.