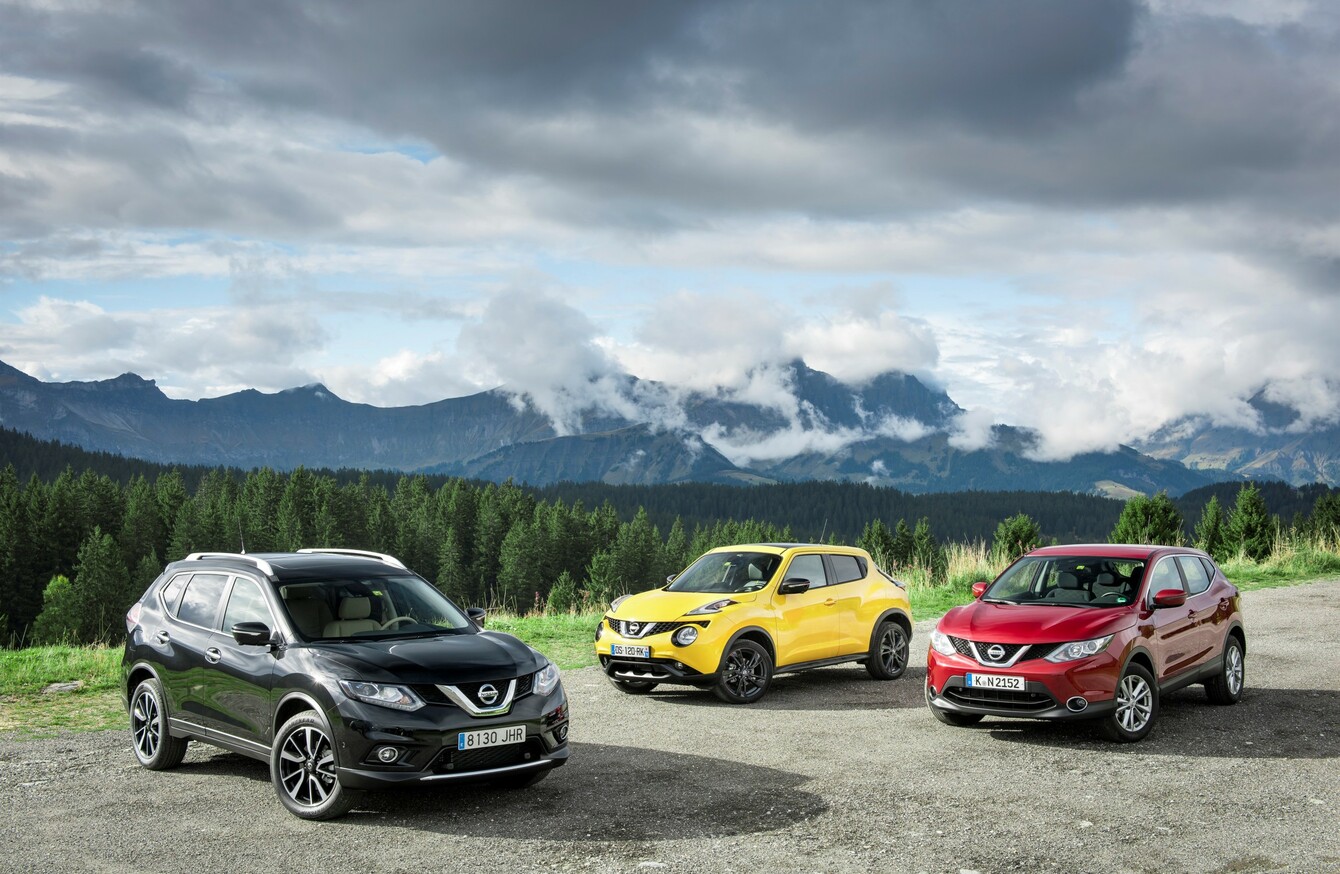 NISSAN IS PROVIDING two years' free motor insurance to its new car buyers.
Figures released by the Central Statistics Office (CSO) just this month show that the cost of motor insurance has risen by 69.2% over the last three years and that it is now 25.2% more expensive to insure a car than it was this time last year.
In order to make the cost of running a car more affordable, Nissan is going to cover the cost of insurance to qualifying customers who order a new Nissan passenger car before the 31st December 2016.
In order to qualify, buyers must be at least 26 years old, have a full driving licence, no more than three penalty points and a minimum of three years' no claims bonus. Insurance does not extend to commercial use.
James McCarthy, CEO of Nissan Ireland, said:
Consumers are justifiably concerned about the rising cost of motor insurance premiums. Families are unable to afford running a second car and in some cases motorists, especially those under the age of 30, have had little choice but to stop driving.
Nissan and the Irish motor industry are deeply concerned that there is no will or appetite, from any quarter, to address the issue. In the absence of a satisfactory response Nissan has taken the initiative in leading the way to make driving more affordable.
Mr McCarthy called on the government and insurance industry to take action to respond to the high cost of insurance premiums and to follow Nissan's lead in making driving more affordable. He said:
The regulatory response in the UK succeeded in reducing the cost of insurance within three years. The cost of car insurance in Ireland has risen by almost 70% over the same period
We need a regulatory response and measures such as those introduced in the UK to control fraudulent claims and to ensure that soft tissue injuries are examined by an independent body of medical consultants.