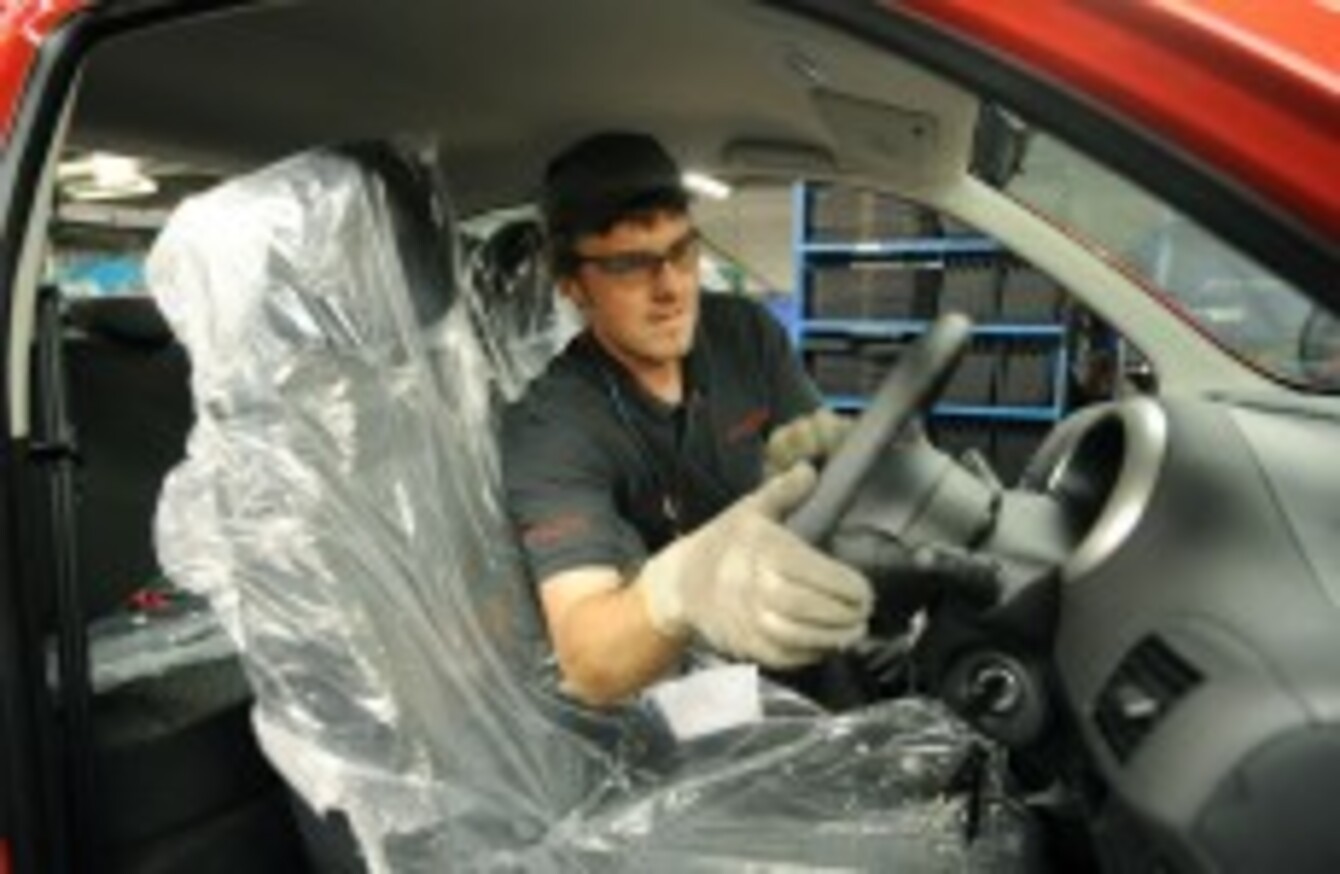 File photo
Image: Anna Gowthorpe/PA Wire
File photo
Image: Anna Gowthorpe/PA Wire
CAR COMPANY NISSAN today advised some 841,000 car owners, of which 14,000 are Irish, to take their car for a check-up due to a problem with a glitch in the steering wheel.
In a statement, the company said that it is writing to owners of its Micra models built between 2 December 2002 and 12 May 2006, asking them to take their car to a Nissan dealer for a free check to ensure the bolt in the steering wheel is tightened sufficiently.
"In some cases the steering wheel securing nut has gradually become loose," it said. "This would soon become apparent to the driver and there is no risk of a sudden failure, but if left unchecked this could eventually lead to the steering column being damaged."
All checks will be free of charge and will take less than 15 minutes.
(Rod Minchin/PA Archive)
Worldwide, it is recalling 763,000 Micras and 78,000 Cubes in Africa, Asia, Europe, Latin America and the Middle East. However the company stressed that it is not aware of any accidents or injuries related to the issue.
The latest recall is another blow to the rock-steady reputation for safety and reliability that Japan's huge automakers once had.
Last month four auto giants including Nissan said they were recalling nearly 3.4 million vehicles worldwide, in a blow for the country's carmakers which once traded on a reputation for quality and reliability.
Toyota, Nissan, Honda and Mazda, all cited the same malfunction of the Japanese-made passenger-side airbags.
- Additional reporting from AFP.