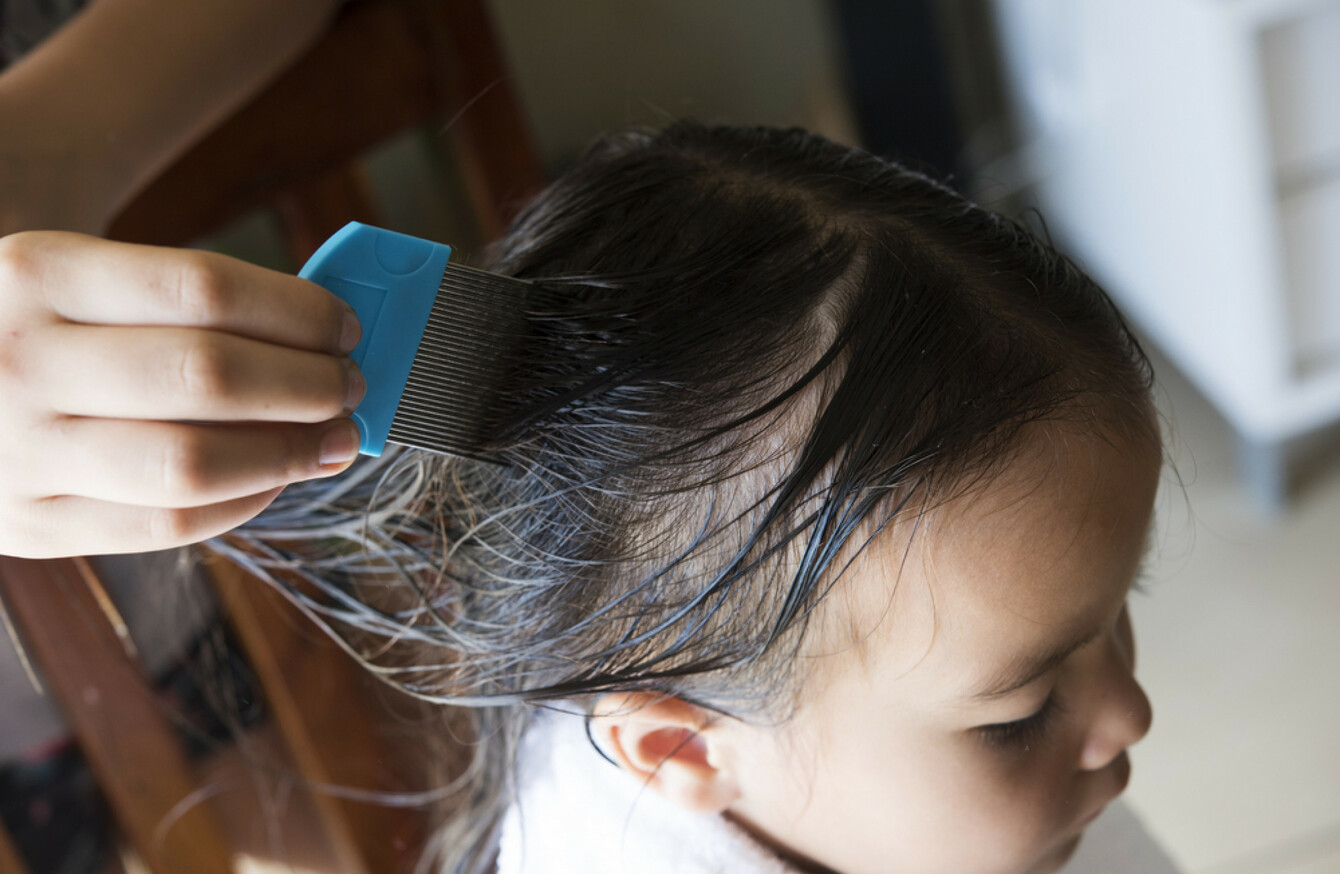 Image: Shutterstock/Yuko Sach
Image: Shutterstock/Yuko Sach
IT WAS A cold wet night in the 1990s when head lice came to town. For a whole week, my brother, sister and I sat between my mother's knees each evening as she cursed and cried, dragging fine combs through our extremely thick and knotty hair.
The chemical stink of NITS BE GONE or whatever caustic evil was sold back then to rid children of lice pervaded our house and my sister and I were sent to school with our hair in the super tight, scraped buns that were the universal sign of "There are tiny crawly things on us – STAY AWAY."
Twenty-five years later and things haven't changed so much. The idea of nits makes me want to burn my house down and shave the heads of my entire family. When my eldest started school I began weekly crawly checks on all of our heads, sending him into class doused in tea tree oil and with hair shorn to a tight cap of hair that I believed could be louse repellent.
But still, the text message arrived within the first week of school. "Please check your child for head lice. Several cases have been reported in school." Oh my sweet itching God.
The particular cruelty of head lice is that the first wave of it usually hits when your child is school aged. That is, you have already gotten over all manner of revolting parenting situations and bodily functions (I'll see your projectile vomit and raise you with up-the-back-poo). Nothing will prepare you for the first time you see things crawling in your kid's hair. Moreover, nothing will prepare you for seeing things crawling in the love of your life's hair.
It was about a week ago that we got the text message. In order to quell the rising bile, I place a call to Andrew Hennessy, who set up The Head Lice Experts in 2015 with his wife Michelle after suffering through some head lice-shaped catastrophes at the hands of their four daughters. "It was just rampant, and we couldn't find an on the shelf solution at the time," he explains. The couple set up treatment centres around the country where parents can bring their children to be deloused over two appointments booked a full week apart. This, according to Hennessy, enables them to ensure that all those crawly critters are really gone.
Nits, which are the eggs of the louse, take between a week and 11 days to mature and hatch. Then, the baby louse takes up to 12 days to grow into a sesame-seed-sized adult. If you are like me and at this stage are on the verge of crying, Andrew Hennessy says it will be OK.
He says that the only real way to keep on top of nits is by regular combing. "For girls, that means separating their hair into eight or more sections and combing through, every day. If you find some, seek treatment immediately, whether that's through a chemist or a service like ours."
What about the myths? Does tea tree oil work? "We tell people that if it seems to be working for them, then to keep on doing it. There are no studies about tea tree oil, and it may just be that these people are extra vigilant when it comes to examining the hair." According to Hennessy, they can't jump across from head to head, but can walk across anyone who is leaning against each other.
I hang up the phone from Andrew feeling faint but hopeful that once I wave my white nit comb in surrender and apply the same diligence I have to preventing these little suckers to getting rid of them, then our war on head lice may not be as bad as I feared after all.
Want to win a luxury getaway to The Lodge at Ashford Castle, on the estate that's hosted Grace Kelly and Brad Pitt? Enter here – and don't forget to follow us on Facebook and Twitter!