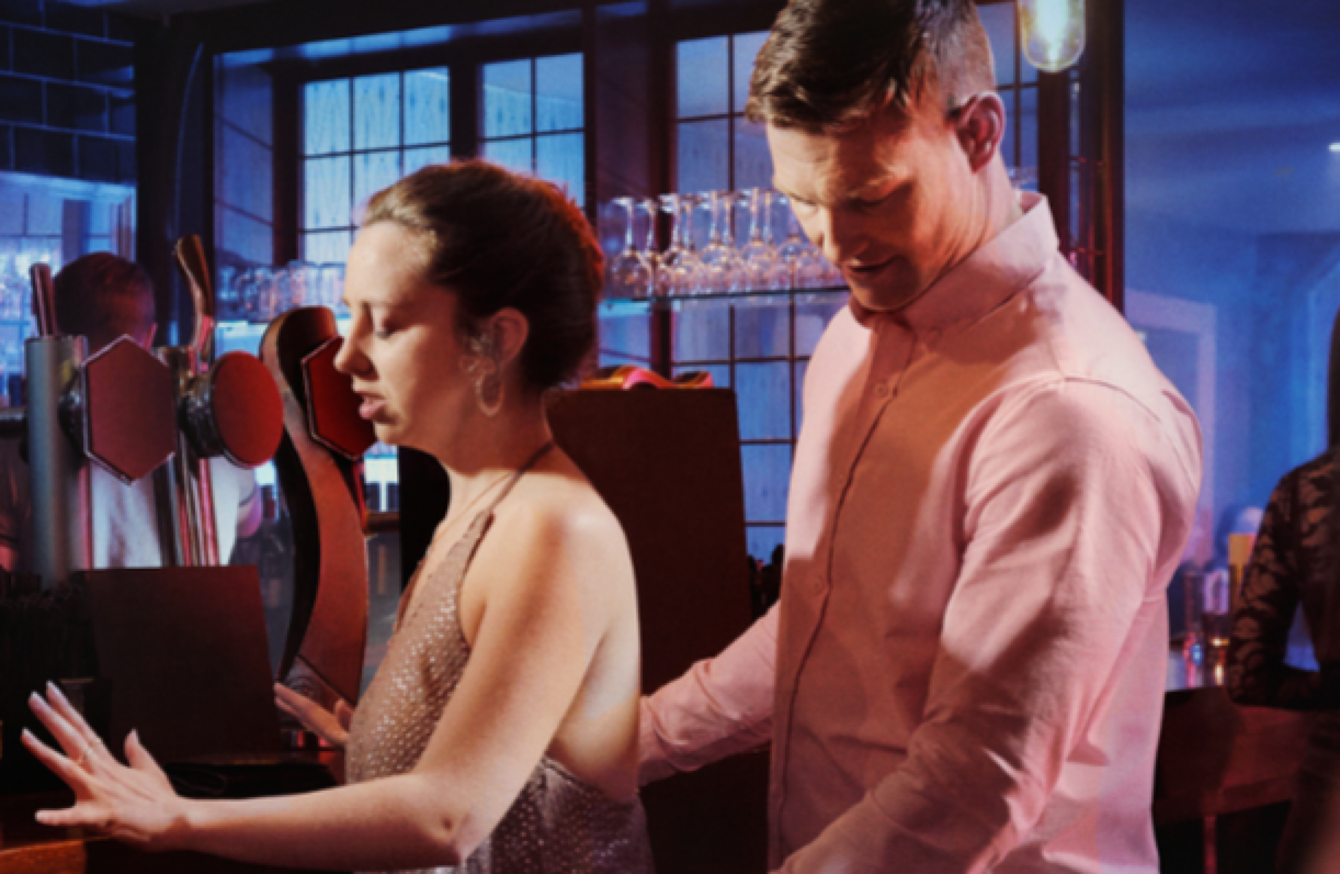 Updated May 9th 2019, 12:26 PM
IN AN EFFORT to tackle Ireland's "disturbingly high levels" of sexual harassment, the Minister for Justice has launched a three-year national awareness ad campaign calling on the public to stop making excuses for sexual harassment and violence.
'No Excuses', which is part of the Second National Strategy on Domestic, Sexual and Gender-based Violence 2016-2021, will feature TV, cinema, radio, outdoor, social and digital advertising with the initial ads looking at male and female perpetrators in a number of different scenarios. 
The campaign videos focus on scenarios such as sexual harassment in the workplace, unwanted physical attention at a bar and an attempt to expose someone in a locker room to an attempt to coerce a partner into unwanted sexual activity. 
"The aim of this campaign is to make the public question our responses to a range of sexual harassment and potential sexual violence scenarios.
"Research has shown that Ireland suffers from disturbingly high levels of sexual harassment and sexual violence. These ads highlight and help people recognise these behaviours and the many precursors to them," Minister Charlie Flanagan said, adding that he hopes these ads will call on people to stop excusing sexual harassment and violence. 
Last year, 3,182 sex crimes were recorded by gardaí, a 26% increase on 2017.
Source: Department of Justice & Equality/YouTube
Can't see the video? Click here.
Flanagan hopes the campaign will make people consider the extent to which they excuse or explain away incidents of sexual harassment when they see them, scenarios which he says "are endemic in society". 
Speaking at the launch of the campaign at the Department of Justice, Flanagan said there are a huge range of sexual behaviours which might be commonplace in society "but if commonplace, they're certainly not acceptable".
There's a whole range of unacceptable behaviour which is perhaps going on all around us on a daily basis. We need to notice it. We need to focus on it. And we need to start calling it out in stark terms.
Paula Kelly of TBWA ad agency – a partner for the campaign – said the adverts are meant to demonstrate the extent to which people excuse everyday harassment. 
For the second advert which will run next week, TBWA carried out a series of focus groups asking people how the behaviour in the scenes of the first ad might be excused.
The reaction and excuses from the groups formed the basis of the second ad, with the aim of proving "how inadequate" those excuses are when overlayed with the scenes of harassment.
The excuses in the different scenarios ranged from 'maybe he is pushing it, but she's his partner' to 'maybe she's one of those people that's a bit touchy-feely at work'. 
Source: Department of Justice & Equality/YouTube
Can't see the video? Click here 
More details of the campaign can be found here. 
If you have been affected by domestic abuse or harassment and would like to talk, contact the below numbers or visit SafeIreland.ie.
Women's Aid: 1800 341 900
Amen (for men): 046 902 3718
Cope Galway Domestic Abuse Service: 091 565 985 
The Dublin Rape Crisis Centre: 24-hour 1800 77 8888.