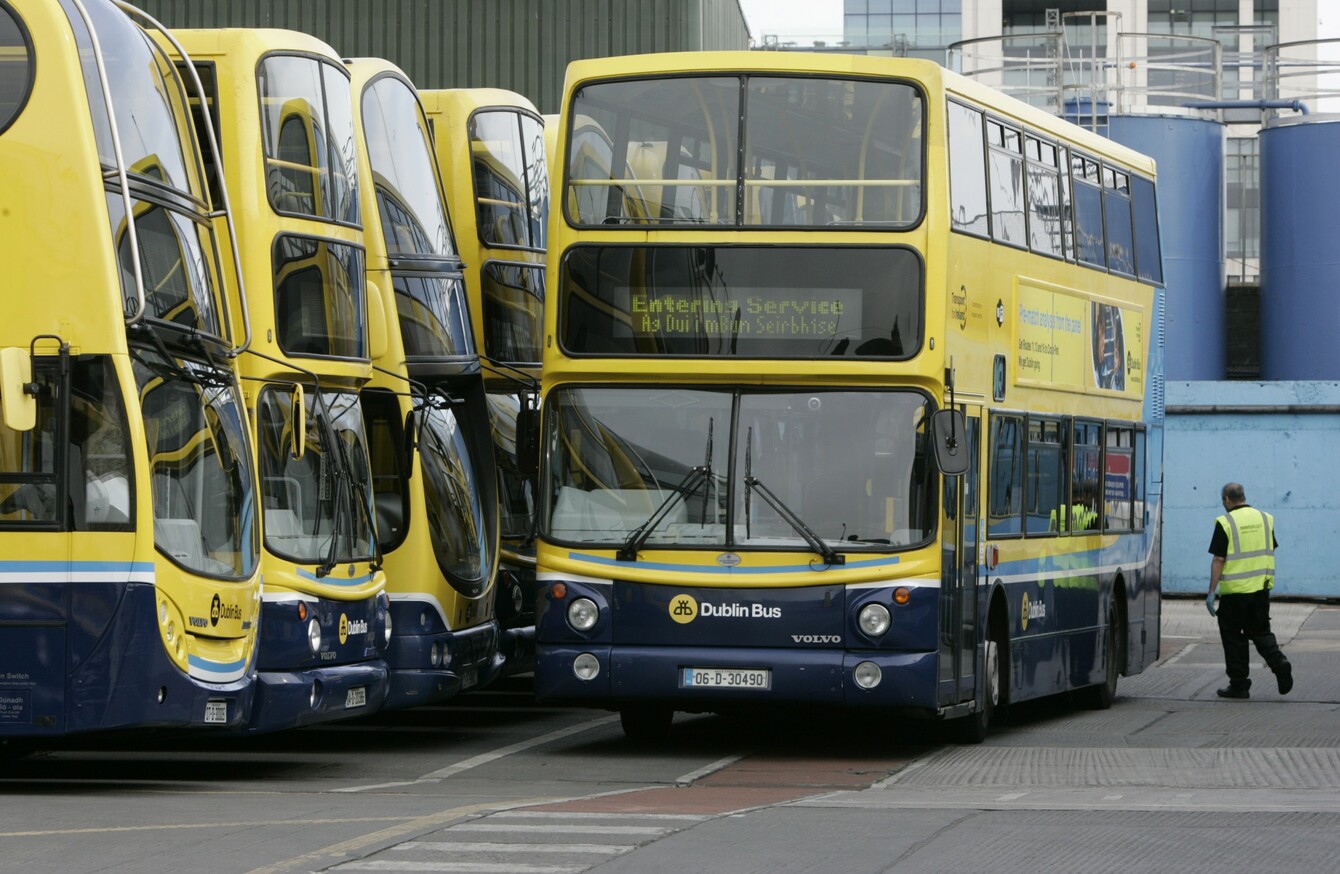 Image: Mark Stedman/Photocall Ireland
Image: Mark Stedman/Photocall Ireland
WITH INDUSTRIAL ACTION at Dublin Bus now looking nearly inevitable, drivers have floated the possibility of 'no fare days' taking the place of traditional work stoppages as an alternative.
We're still a distance from it happening with Siptu and other unions still to vote, but drivers at the National Bus and Rail Union (NBRU) will meet on Tuesday to decide what course of action to take after its members voted for industrial action.
With general secretary Dermot O'Leary saying the union is keen to minimise disruption to the 330,000 people a day that use Dublin Bus, the no fare days could be an option.
It wouldn't be the first time the action was used.
"I was going to say it's a novel idea, but we actually did before back in 2004 when there was a threat of privatisation to Dublin Bus at the time," O'Leary said.
I suppose we chose the no fare concept across the three transport companies, CIE, Dublin Bus, Bus Éireann and Iarnród Éireann and it was the first and only time that people were able to travel for free on public transport.
The NBRU says the union takes legal advice on any action it issues and that such a step would not be intended to inflame animosity with the company.
The general secretary says part of the reason drivers would consider the option of a no fares day is because of the importance of Dublin Bus to the transport network in the capital, relative even to other services.
"I suppose the intention is to try to explain our message to the travelling public," O'Leary says.
"The bus itself is a workhorse, it transports 330,000 people around Dublin every day compared to 90,000 with the Luas for example."