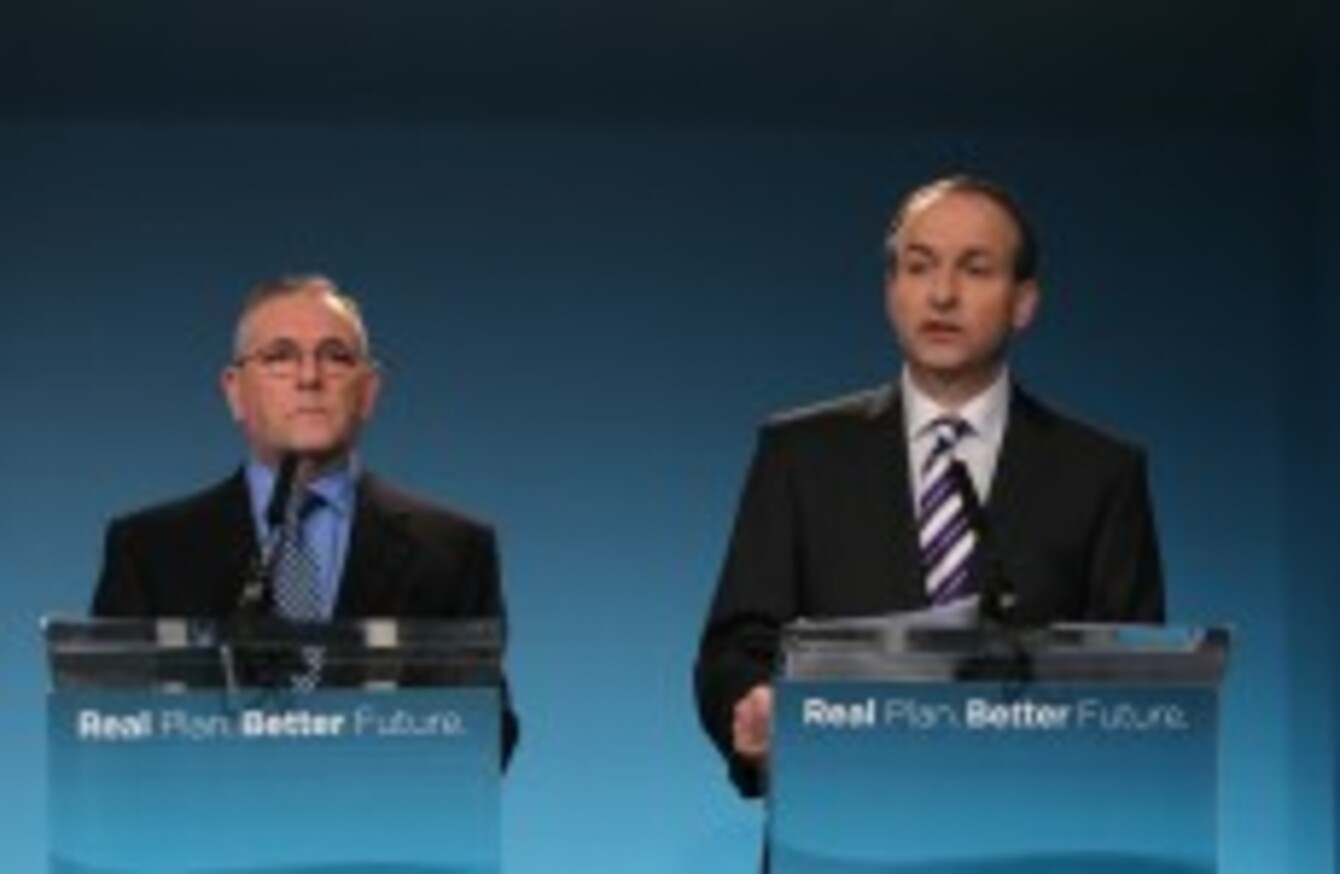 Image: Leon Farrell/Photocall Ireland
Image: Leon Farrell/Photocall Ireland
FIANNA FÁIL'S DIRECTOR of Elections for the upcoming European elections says that talk of a challenge to the leadership of Micheal Martin is a 'joke'.
Speaking on RTÉ's The Week In Politics, Timmy Dooley said that a story in today's Sunday Independent that John McGuinness would challenge for the leadership of the party were wide of the mark.
The story says that Martin had tapped McGuinness to run for a European seat, but was met with a refusal by McGuinness, who said that he wanted to challenge for Martin's spot at the head of the Soldiers of Destiny.
The story cites a source who said Martin "nearly fell off his chair" because of the response, but Dooley says that McGuinness, who has raised his profile through his role as chair of the Public Accounts Committee, was joking.
"I don't see any potential challenge.
John McGuinness has a great sense of humour and [the comments in the story] are just that.
"I'd imagine there was a massive amount of tongue in cheek in his comments."
Dooley added that despite a poll showing that Mary Fitzpatrick is in a four-way battle for a European Parliament seat in Dublin, he believed she would deliver.
"Mary is a fantastic candidate," he said.